It is as good as water
.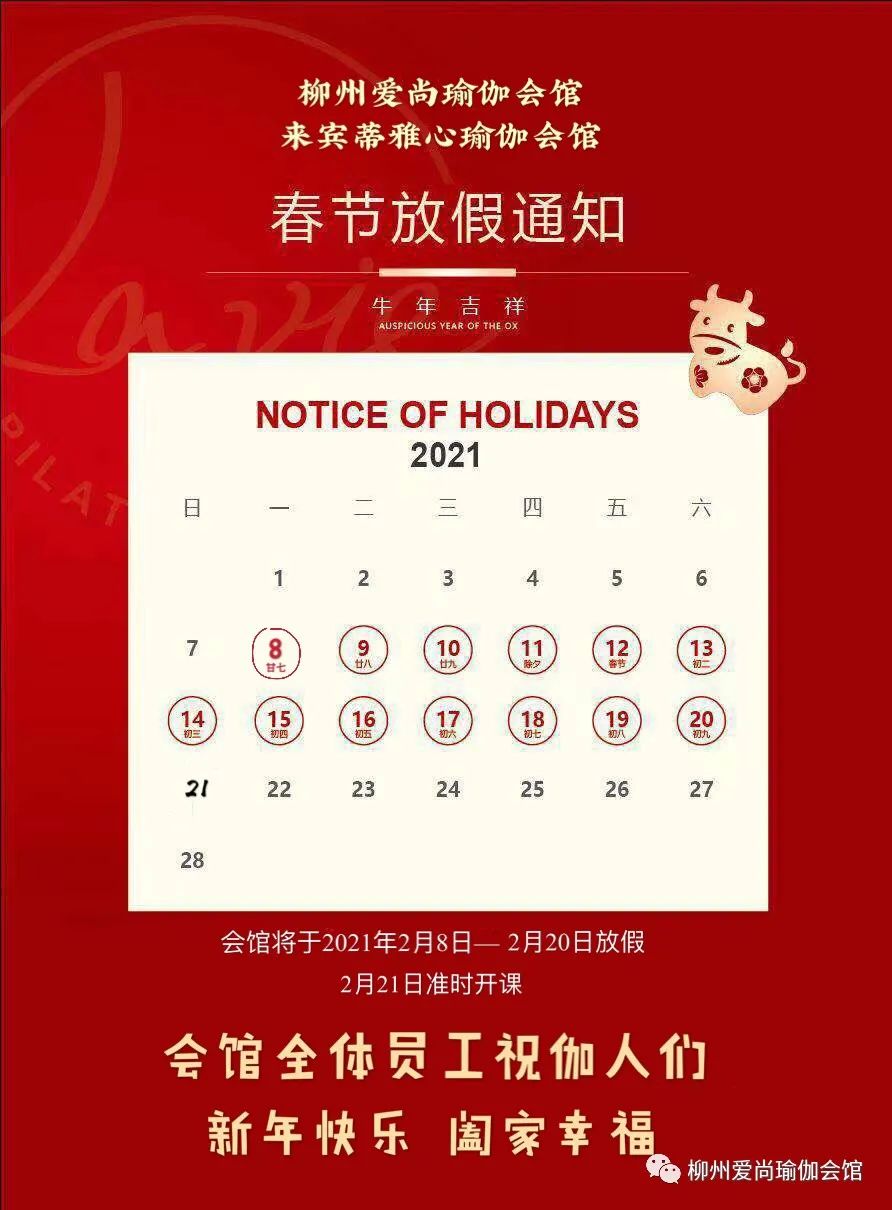 In the new year, we will provide better course quality and more considerate service for Jiaren
.
Thank you! Aishang Yoga 2021 Spring Festival holiday schedule notice is as follows: Spring Festival holiday a total of 13 days, in addition to statutory holidays, all activated membership cards (except the second card) validity card extension of 6 days, thank you for your support and understanding ❤️ Aishang yoga is a yoga studio with traditional yoga as its background and modern yoga anatomy and physiotherapy as its theme
.
It has a long history
.
Aishang Yoga ground group class ﹣ boutique class ﹣ postpartum repair, fat reduction and shaping physical therapy yoga ﹣ air yoga ﹣ Yoga coach class training – pay attention to us -.
.
When it comes to softness, it is hard
.
When it comes to hardness, it is soft
.
Because of a trust, a responsibility, a combination of mission, a love, a gratitude, a persistent fusion – into a river
.
It benefits all things but does not fight
.
Holiday notice: Golden mouse leaves the old year, yuniu welcomes the New Year! Farewell 2020, in such a special year, we are united as one, fight the epidemic together, brave and resolute, face and grow together! Soon..
.
This river represents our common vision
.
We usher in 2021 full of hope, opportunities and challenges! Aishang Yoga wish you a happy Spring Festival, the year of the ox, peace and health, wealth, good luck! Thank you for your support and trust in Aishang yoga in 2020
.