Cat cow four corner kneeling posture, hands directly below the shoulder, knees directly below the hip, instep close to inhale, raise the chest, roll the tailbone up Exhale, bow your head, arch your back, look at your navel, pay attention to the extension of the spine, cooperate with breathing, dynamic exercise 5-8 group 4, sit posture, twist the spine, sit in stick style, bend your right knee, put your right foot on the outside of your left knee, inhale, stretch your spine upward, exhale, twist your body to the right, put your left hand on the outside of your right knee, support your right hand on the back of your hips, keep 5-8 breaths, restore, change to the opposite side exercise 5, prone in locust style On the mat, the legs close together, hands on both sides of the body, palms up, inhale and extend, exhale, legs up, hands up, heels far away, thighs up, palms of hands opposite, hands up and backward, maintain 3-5 breaths, return to prone 6
.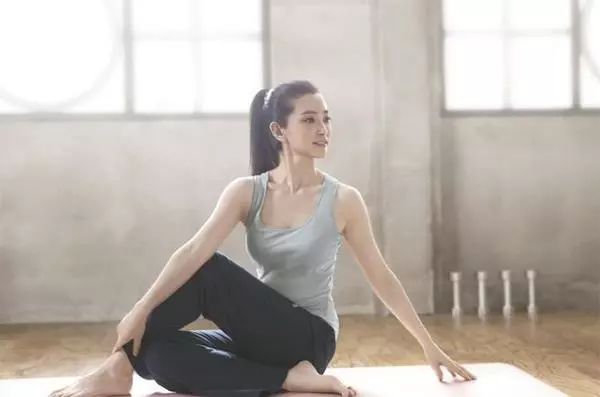 3
.
Therefore, to keep the body young, flexible spine exercise must be essential! 1, wind tree mountain style standing, feet close to inhale, arm up, lengthen the side waist exhale, arm drive the body to the right side, hands finger tips extend far away, shoulder relax, center of gravity evenly distributed on the feet to maintain 5-8 breathing, for the opposite side exercise
.
Supine spine twist supine, bend knees, heels close to hips, inhale and extend spine, hands side up, palms up, exhale, legs twist to the left, Fall to the left with your knees together, press your right shoulder down, turn your head and look at your right fingertips, keep 5-8 breaths, and Practice on the opposite side.
.
2, before standing, bend mountain style standing, feet apart with the hip Wide inspiratory spine extension, exhale straight back flexion downward, thigh muscle tightening and lifting, sciatic bone upward inspiratory, chest forward shoulder backward, extend spine and back expiratory, deepen flexion, head naturally relax downward, clasp the back of leg, maintain 5-8 breaths
.
As the saying goes: "how flexible the spine is, how young a person is."
.