The course appointment notice for small class (4-6 people, 2 class hours), small group class (5-8 people, 1.5 class hours), private customized class and other courses, different number of courses have corresponding service life, it is hoped that the use of fixed class within the time limit will be invalid, in order to ensure the rights and interests of the students who have ordered class and all the rights and interests of the class, but also to make the teaching resources of the studio fully available Therefore, it is necessary to standardize the appointment system
.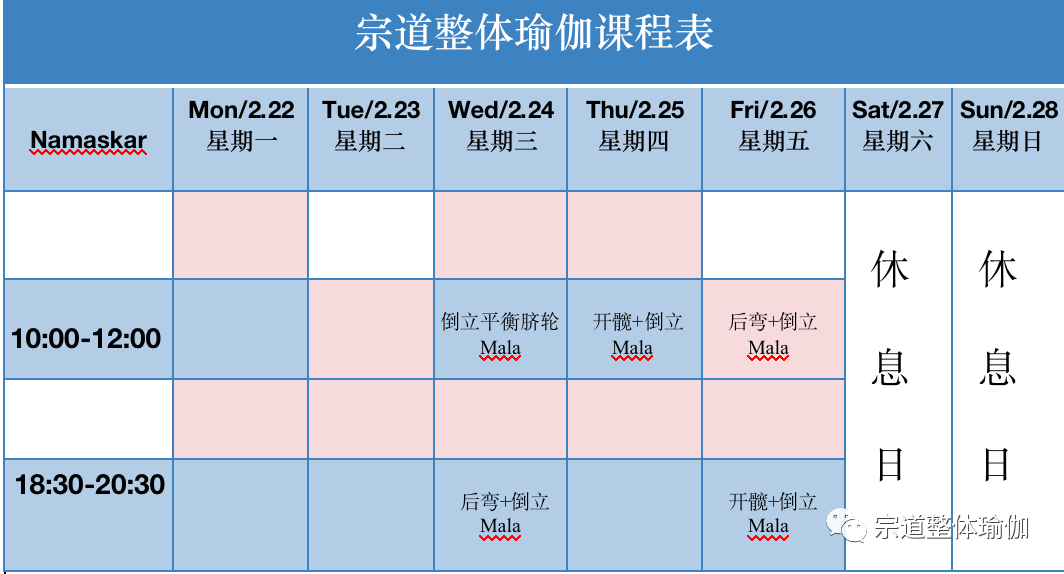 Cancelling the course within 24 hours before the start of the course will normally calculate the number of courses consumed
.
All the courses of the sect are not refundable and can not be converted to each other
.
If there are special circumstances that need to be converted (not including the teaching and training courses), all the courses (including the courses already attended) will not enjoy all the benefits and will be converted according to the unit price
.
Students are not allowed to bring mobile phones into the classroom
.
If they need to bring mobile phones into the classroom for important things, they must be mute
.
Recording is not allowed in all courses of Zongdao
.
Contact information of the appointment specialist of Zongdao Yoga: Yi Hui 13079259611 (wechat is the same as that of Namaskar Zongdao Han Yongjing).
.