Click on the blue word "lazy lazy Yoga notes" above to pay attention to the official account and harvest different yoga feelings
.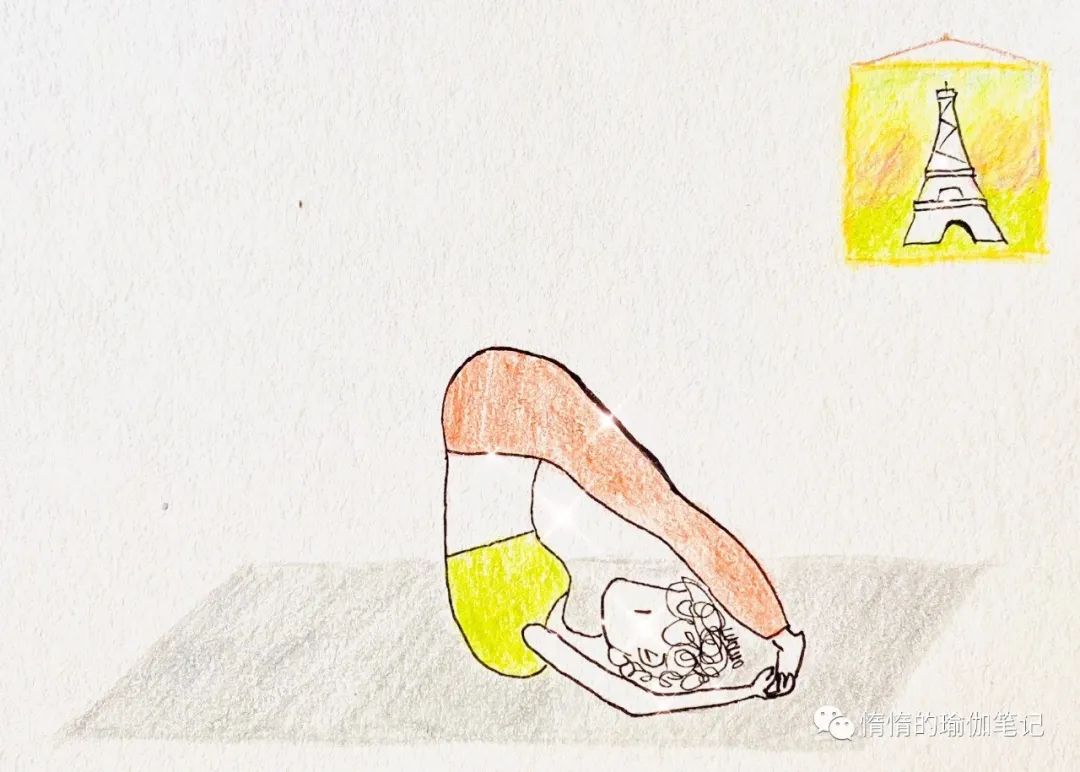 (after reading heritage, combined with personal practice experience, I hope the wisdom of books and yoga can help you.) If I analyze the reasons why I can persist in yoga, it is very important that after every serious practice, I can clearly see my progress, the progress of my body in strength and flexibility, and the difficult postures can not be done at all, and then gradually find the feeling of postures
.
Fortunately, I'm not particularly obsessed with asana, and take the breakthrough of asana as the ultimate goal of practicing yoga
.
All this should be attributed to the yoga teacher's correct guidance and gratitude to me
.
Sharath Jois, the grandson of patabhi Jois, has been a teaching assistant of patabhi Jois for 19 years
.
He began to learn yoga at the age of seven and began to study formally at the age of fourteen
.
He is now the head of the Institute of maisoas Tonga and often teaches around the world
.
Sharath, who is now the leader of the Astanga school, shares two types of yoga practitioners in heritage
.
"There are two kinds of practitioners
.
One kind regards yoga as exercise, hoping to get health from it, but such practice is too narrow
.
When you look at yoga from a macro point of view, when you regard it as spiritual practice, you will find that your inner self has been transforming
.
When you first started practicing yoga, you said, "OK, I'm learning asana
.
I need to know more about it
.
I need to understand philosophy and what is real yoga." Yoga transcends the category of asana, asana is just a branch of yoga
.
Yoga is to restrict the floating of the mind, that is, to control the senses, and to apply energy to the exploration of divinity, which is Brahman wisdom
.
We have this desire: "I want to know what that is?" We're not all yogis, but we all work hard
.
Many Indians practice yoga, but they also regard it as a sport
.
They have a game and want to compete with each other
.
It's not yoga
.
Yoga has a different meaning
.
" I don't know if I've written too many articles about yoga
.
I always say that yoga is out of my mind
.
Recently, after practicing Astanga and lying down to do the corpse spreading, I feel very calm in my heart, and my breathing is very gentle
.
It's a very comfortable state
.
It suddenly occurred to me that the parents on the playground also love to exercise
.
They should feel "comfortable", but they always think that this comfort is not that one
.
Long term sedentary, the body will appear stiff, Shuhuo Shuhuo bones, the body must be comfortable, but this comfort exists in the body level
.
In yoga practice, if you pay more attention to breathing, you can feel the present, and your consciousness will be calm
.
When the body is relaxed, the whole mood, mood and mood will also be relaxed, that is, relaxed and calm
.
It sounds a bit complicated, but maybe we've experienced it before
.
When we go into the gym and do devil like training for our bodies under the guidance of private education, our concentration is very concentrated at that time, because once we don't concentrate, we may not be able to persist
.
After practicing in this way, the body may feel sore, but the whole person is relaxed
.
Due to the improvement of concentration, the mind will be calm without flying thoughts
.
It seems that in life, it's good to arrange more physical projects for yourself
.
In the past, we always said that it was the training of willpower
.
After studying Yoga, I think those projects can make people relax and live in the present, which is perfect
.
Recently, when I practice, I also deliberately look inside, including experiencing the feeling of the body in asana and how to open the body through breathing
.
In this way, I found the state changed
.
Before, I always felt that when I practiced in the morning, my brain was particularly active, and there were always all kinds of thoughts flying around
.
After I paid more attention to my body and breathing, those thoughts that I didn't have basically stopped bothering me
.
I used to worry about doing the same posture every time
.
When my body has muscle memory, I don't have to use my brain to do it
.
Isn't it easier to wander? But when I put my attention on the body feeling and breathing, I feel that I can't be busy with the whole sequence
.
I can't afford to be distracted
.
In terms of breathing rhythm, I seem to be in a state of friendly control; on the physical level, I have too much to feel
.
Sometimes I can't feel a breath at all, let alone my gaze
.
I have no time to care about it at present
.
Yoga Sutra says that yoga postures should be stable and comfortable
.
It's easy to say, and there's a lot of space to do it
.
Stability means that the foundation of postures should be firmly laid
.
If the muscles have no strength, it is necessary to continuously stimulate the muscles through continuous practice
.
At the same time, the body order is also very important
.
If you can find the body order, sometimes it seems very difficult to stabilize the posture
.
What about comfort? It's all subjective
.
For example, sitting, standing and bending forward, some people have tight hamstrings in their thighs and are reluctant to stretch
.
It's really comfortable, but it doesn't have the effect of exercise
.
In the sitting and standing forward bending style, only by tightening the thighs, taking the breath to the position of strong stretching, and holding it hard, can we have the effect of practice
.
Of course, once it is found that breathing is very short and the pain of the body has affected the control of breathing, we need to withdraw a little from the posture and come to the position where we can feel the stretch of the body while controlling breathing
.
This is the balance of comfort
.
Yoga, as a practical discipline, attaches more importance to the process than the result
.
If we only focus on the results, we may hurt ourselves and frustrate ourselves
.
However, if we attach importance to the process, we can feel our body, control our body and explore our body through sensory adduction in every practice
.
As long as we are on the right path, our harvest will be far greater than what we expected
.
Is there anything cooler than freeing the heart? Click "watching" (lower right corner of the page) to transfer the energy of yoga to more people
.
Welcome to pay attention, lazy Yoga notes long press the figure below to identify the QR code to add.
.