Click on the blue word "lazy lazy Yoga notes" above to pay attention to the official account and harvest different yoga feelings
.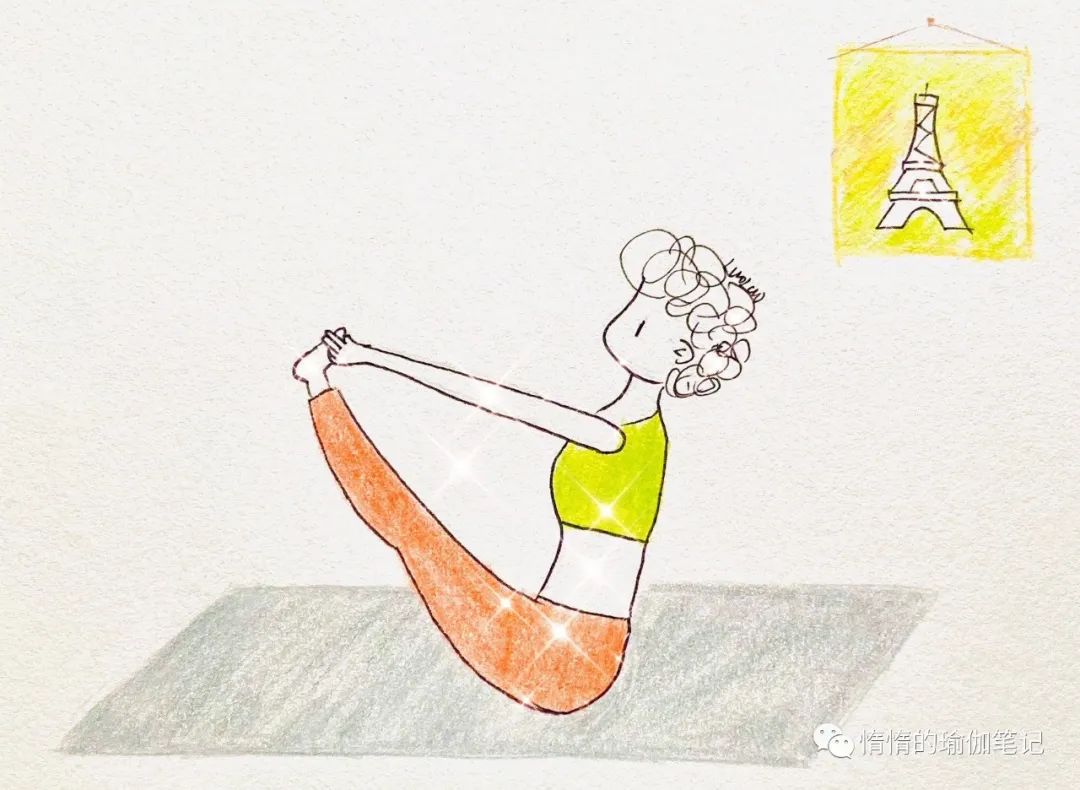 (after reading heritage, combined with personal practice experience, I hope the wisdom of books and yoga can help you.) Sometimes, I think yoga is like a magnet, attracting people from all over the world in various ways
.
My way of yoga is very routine
.
I started with postures, went deep into books, and got my own insights
.
So I went through four years
.
The more I move forward, the more complicated the world is
.
Some of my views and feelings will change dramatically
.
Maybe the knowledge of yoga is too profound, maybe my understanding of yoga is too shallow
.
Chuck Miller began practicing yoga in 1971
.
He first met patabhi Jois when he visited the United States in 1980
.
He went to Mysore to study in 1983
.
He lives in Los Angeles, where he has been teaching for 16 years and co founded Yoga works, a large Yoga school, with his good friend maty ezraty
.
In 2004, they sold the ownership of yogaworks and moved to the big island of Hawaii
.
He continues to teach around the world
.
In heritage, chuck mentioned his way to study yoga and the episode of learning Ashtanga Yoga
.
"And then he saw me
.
It was his first day of teaching, so there were a lot of new students, but he said to me, "Oh, you're a freshman!" I don't know where I got the confidence at that time
.
I told him with pride that I was not a freshman and that I had practiced yoga for eight years
.
He said, "who is the teacher?" I said, "the light of yoga." I didn't know the history and origin of yoga at that time
.
He was more than happy to hear that, and later he kept labeling me as Iyengar's Apprentice
.
He told me to sit and watch on the first day, which was similar to the scene I imagined
.
I sat and watched, and then I realized that my practice for a long time was quite different from that in front of me
.
The energy in the classroom is extraordinary, what I have learned is insignificant
.
I went back to the classroom willingly the next morning and paid 200 yuan, which I barely scraped together
.
" It is estimated that a lot of people begin to practice yoga in front of books
.
They admire everyone's willpower and learning ability
.
After all, yoga is a practical subject
.
Only by understanding the essentials of asana, can we achieve the appearance of asana
.
I have always been under the guidance of an experienced teacher's efficient command, slowly exploring my body, trying to find the right starting point of the posture
.
Even so, my body awareness still needs to be improved, such as the abduction and internal fixation of the scapula, which is my recent research topic, and I always feel that there is no time
.
Learning Yoga from books is like learning yoga by yourself
.
It's hard to master the asana
.
There should be a lot of people like chuck who have been practicing with books for eight years
.
There is a sister in the class who has been practicing yoga for 10 years, although there is still a lot of room for improvement
.
I can't help thinking, what strength guided her to practice for 10 years? It's often easier to stick to it only when people benefit from it
.
Recently, I also heard a magic story
.
An aunt was initially diagnosed with advanced cancer, and it is said that she can only live for another three months, but by chance, she began to practice yoga by herself
.
In this way, half a year later, she recovered
.
The strangest thing is that my aunt later learned that many of her practice methods were wrong
.
It is said that during that time, my aunt practiced yoga for 10 hours every day
.
Aunt does not feel that she is a strong willed person, her feedback is, do not practice yoga, the body will hurt, so practice it
.
My understanding of yoga, because of this story, has been overturned once again
.
I always thought that practicing yoga in the right way would be effective, but the story of this aunt made me not know what to say
.
After calming down, I'll talk about the suggestion of practicing yoga, hoping to give you some reference
.
The most ideal yoga practice should start from a professional offline yoga studio
.
There, with the guidance of professional teachers and a group of devout yoga practitioners, you are more likely to be influenced by a strong aura and immerse yourself in practice
.
At the same time, when your body awareness is not obvious, it is necessary for yoga teachers to correct postures on the spot, but don't rely on Teachers' correction
.
After all, learning yoga is more like a journey of self exploration
.
We can feel and explore on our own initiative, while the teacher is like a mirror to help us reflect our unconscious problems
.
If you can't go to the offline yoga studio, you can follow the video or live class to practice, but you should create a quiet atmosphere for yourself, and remind yourself to keep focused and pay more attention to your body and breathing
.
For Yoga Xiaobai, I don't think it's a very efficient way to practice with books
.
It's better to start with video or live class
.
For some styles, if you want to further study, you can deeply understand and repeatedly experience them according to the content of books
.
Books are like extracurricular reading materials
.
No matter which way to practice yoga, after a class, you feel that your breathing is stable, your consciousness is quiet, and your heart is calm
.
Then the effect of yoga is achieved
.
If you feel uncomfortable, you need to distinguish between muscle soreness and joint pressure
.
You must consult a yoga teacher to decide how long to rest so that your body can recover
.
Yoga, the most need to avoid injury, and our joints should not be load-bearing, they are also the most vulnerable, usually practice, should pay more attention to
.
Muscle soreness, in fact, is very common, but practice must remember that muscle stretching is accompanied by tightening, otherwise it is easy to strain
.
Maybe the yoga studio and yoga teachers in your area have limited resources
.
You can choose to participate in the offline workshops of excellent teachers in a certain period of time and learn from them more
.
If you step back, you can also participate in the online workshop of excellent teachers
.
At least you can feel the energy of teachers
.
Sometimes, the teacher's words, you will have a sharp insight
.
Back to chuck's experience, master Iyengar's light of yoga is a classic work in yoga, but it is far from the offline learning of astonga
.
No wonder chuck sighs himself
.
By the way, if you are interested in astonga, I don't suggest you follow the video or live broadcast to study astonga on your own, because it's a long way to go and you may hurt yourself
.
Ashtanga has certain requirements on the physical strength of practitioners
.
You'd better find a professional teacher of Ashtanga and start learning from the Japanese worship
.
Or you can practice hatha yoga or iyanga Yoga first, and then contact the LED class of Ashtanga after completing the basic asana, so as to feel the charm of asana flow
.
In this process, we need to cooperate with breathing
.
It seems that the repeated practice makes us close to the meditation in the flow
.
Click "watching" (lower right corner of the page) to transfer the energy of yoga to more people
.
Welcome to pay attention, lazy Yoga notes long press the figure below to identify the QR code to add.
.