Yogiyoga is a pure Yoga Hatha Yoga pedagogy basic yoga teacher training course from India
.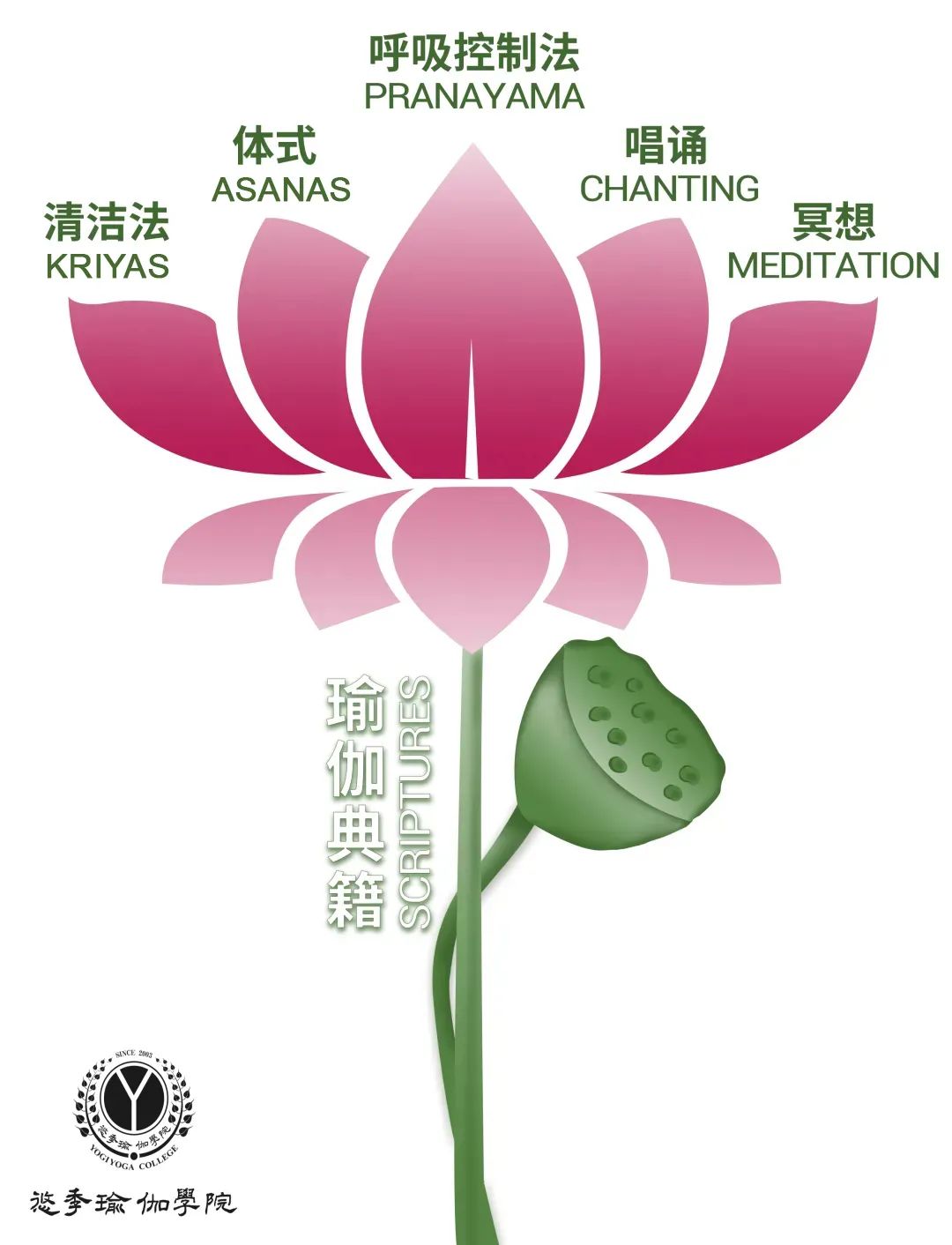 The total duration of this course is 250 hours
.
Following the core elements of lotus DNA of complete yoga, yogiyoga designs systematic theoretical knowledge of yoga philosophy, hatha yoga theory, Ayurveda health foundation, physiology and anatomy, and preliminarily grasps yoga postures, cleansing method, breathing control method, meditation, breathing control method, etc Singing and other yoga skills
.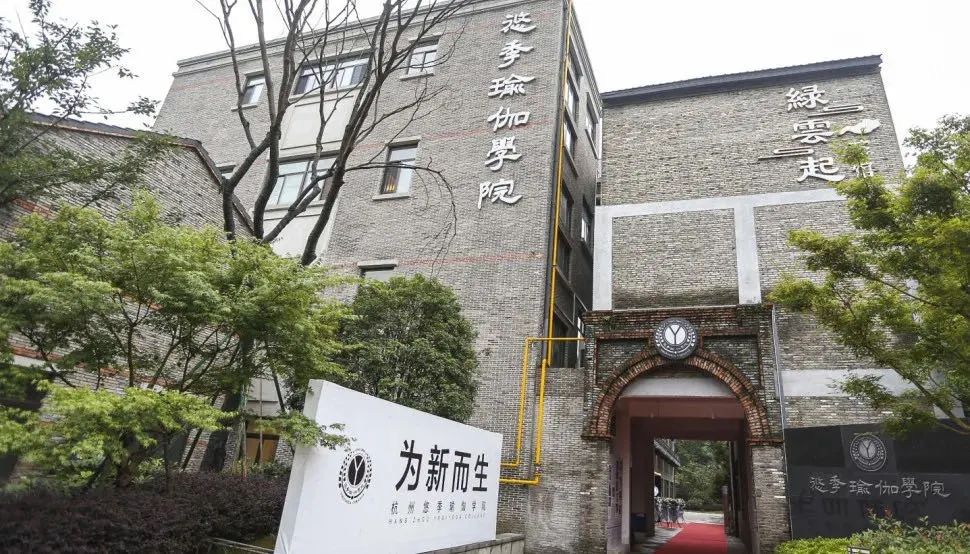 No matter you are a yoga practitioner, a yoga teacher, or you want to provide another possibility for your life, learning how to become a yoga teacher, you can initially build a more comprehensive theoretical knowledge structure of yoga through this course, at the same time, cultivate the promotion of inner awareness and the extension of feelings, and realize the improvement of yoga practice level and yoga philosophy cultivation in personal ability High, better understand the true meaning of yoga and wisdom
.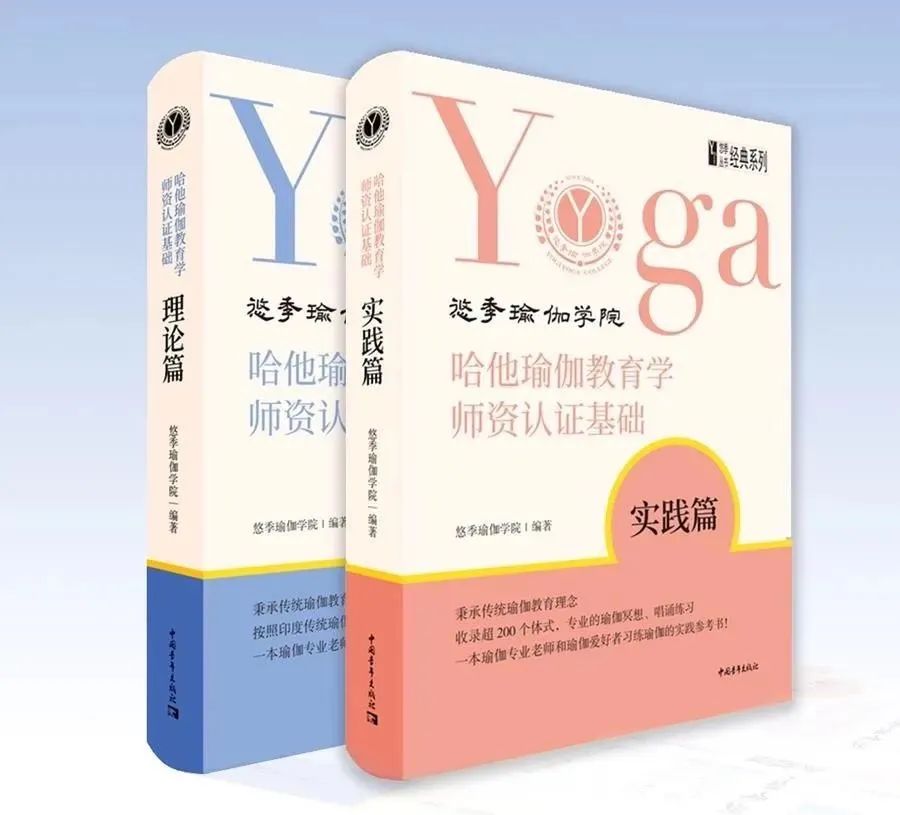 At the end of this course, 250 hour yogi basic teacher training certificate will be awarded to the successful graduates: with this certificate, you can apply for ryt200 certification of the national Yoga Federation
.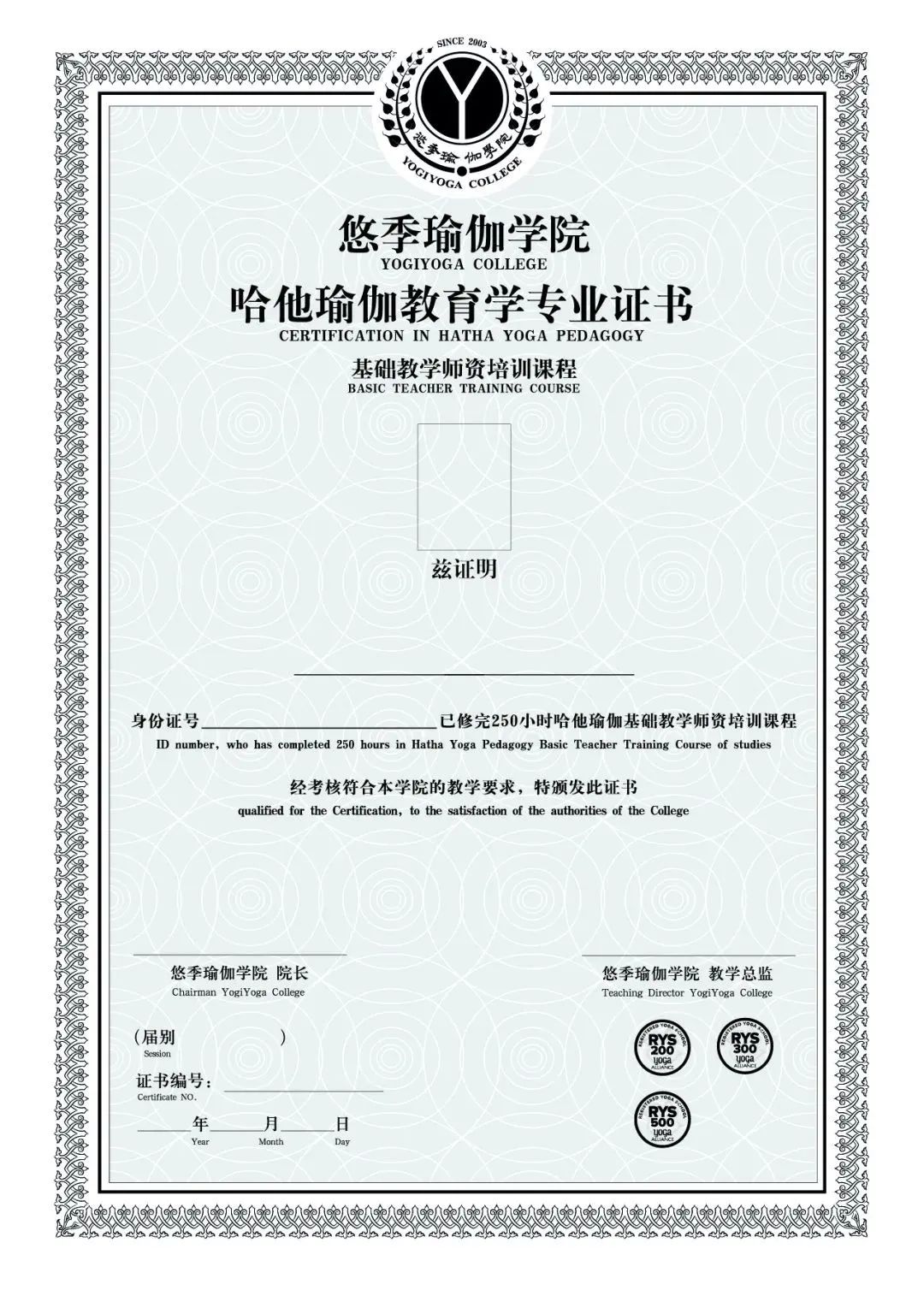 Curriculum syllabus the study of this course uses professional supporting teaching materials [Uji Yoga Hatha pedagogy teacher certification teaching materials]} officially published by Uji series X China Youth Publishing House, practice chapter 01 asanas joint activity | sitting 22, standing 19 sun salute series | including 8 postures supine 49, including variant prone 24, including variant squat 14, including variant standing 46 03 breathing control method pranayama breathing mode 5 kinds of abdominal breathing chest breathing shoulder breathing complete yoga breathing breathing breathing control method special breathing control method breathing control method preparation practice 2 kinds of tongue lock Brahma contract method 04 meditation mediationom meditation candle light meditation 05 teaching method chanting and presentation On behalf of the voice therapy teaching using the guiding words of art style teaching practice style correction principles and skills style correction special teaching practice style curriculum layout logic and methods 06 self practice yoga self practice establishment 07 club teaching courseware practice programs Youji basic course sequence 6 sets of Youji primary course sequence 6 sets of theory 01 yoga philosophy basis Yoga history and main schools of yoga by Hatha light Ayurveda yoga the difference between diet yoga and physical education a correct understanding of traditional Hatha Yoga how to improve personality according to upanishada 02 physiology and anatomy basis the influence of yoga practice on human body system With the background of Yoga inheritance education and mature teaching experience, the college implements strict selection and internal training system at the same time
.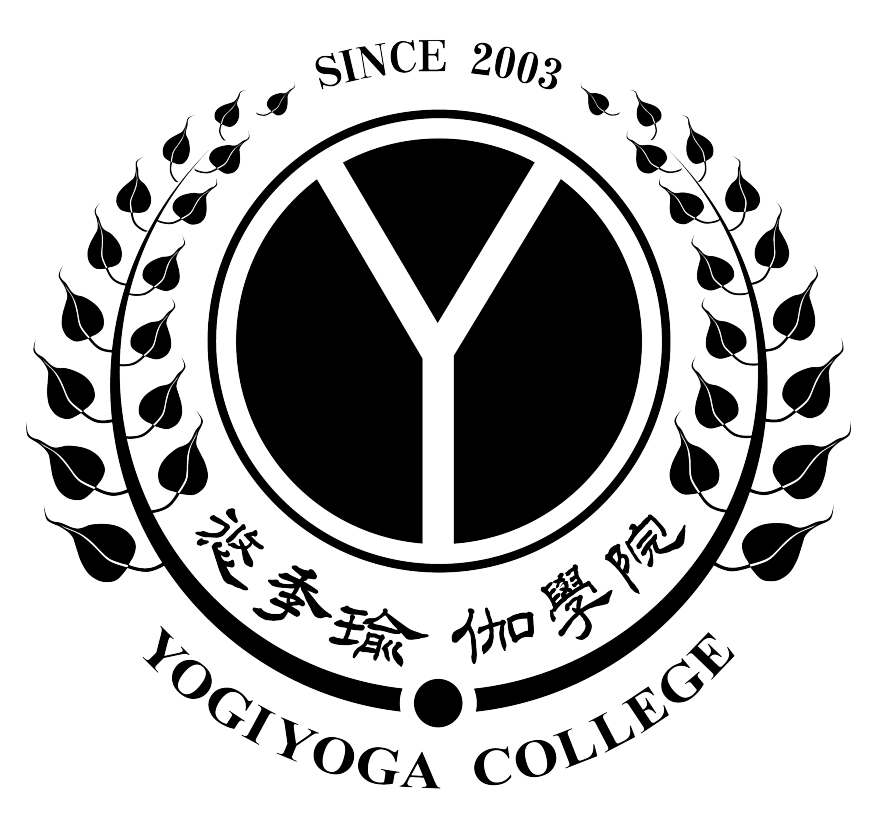 The teaching style is natural and friendly, serious and responsible, steady and rigorous, the style correction is scientific and accurate, the theory professor is easy to understand, step by step, and pays attention to physical and mental cultivation
.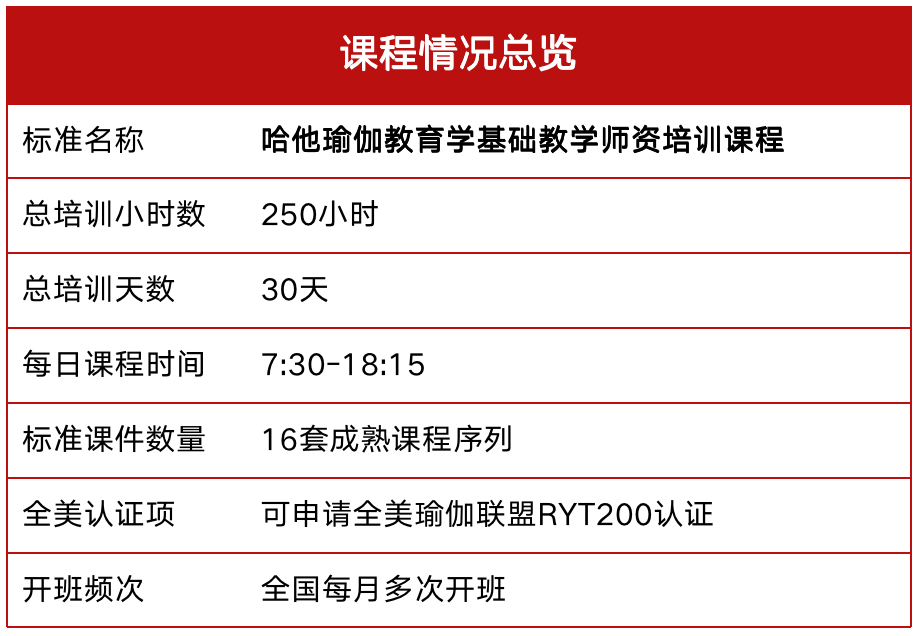 Learning gains: ① to train students with zero starting point or a little practice experience to become qualified basic yoga teachers; ② to help students master basic yoga practice and theoretical knowledge, so as to lay a solid foundation for promotion in the future; ③ students who successfully graduate will obtain a 250 hour graduation certificate for basic yoga teacher training, with which they can apply for ryt200 certification of national Yoga Alliance
.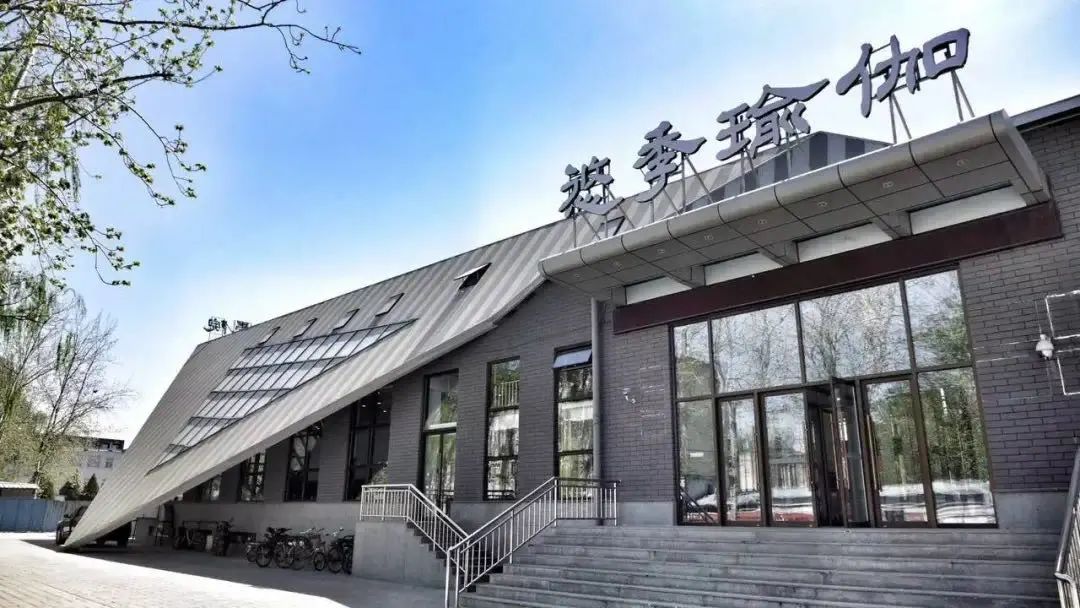 Class opening plan * Please click at the end of the article for details of the monthly class opening of the four major campuses in China【
.