Click "the road of Ashtanga Yoga" above to subscribe《 There is a story in the forty second chapter Sutra of Buddha: when a monk recited the Buddhist scriptures of kasyap Buddha in the evening, he sounded sad and melancholy, and regretted that he wanted to stop practicing
.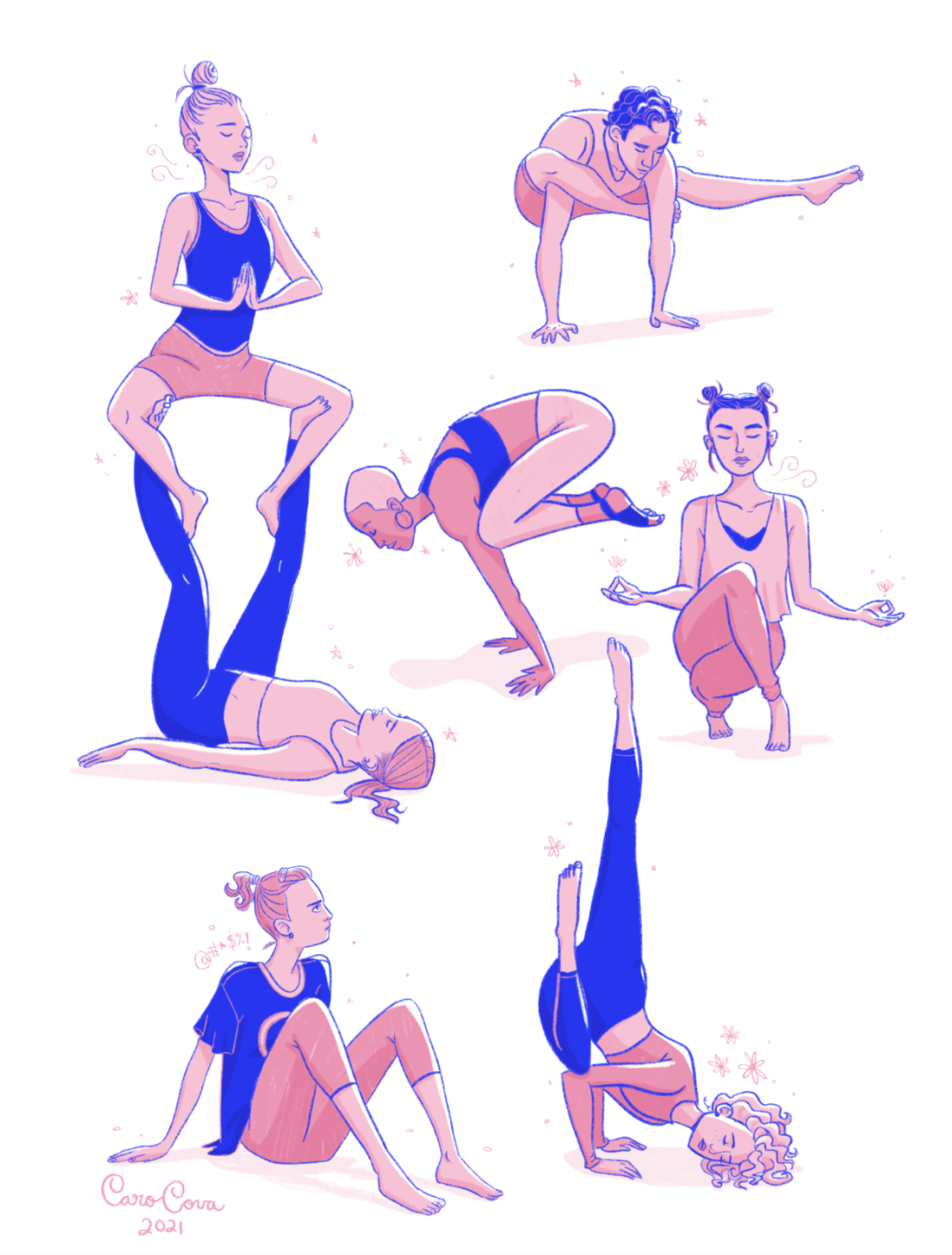 Buddha asked him, "what do you do before you become a monk?", He replied, "like to play the piano." Buddha asked again, "what happens when the strings relax?" He replied, "no sound." Buddha asked again, "what happens when the strings are too tight?" He replied, "the piano is broken." Buddha asked again, "how about the proper tightness of the string?" He replied, "chords." Buddha said: it's the same with Salmonella's study of Tao
.
He is calm and can adjust his body and mind
.
If he is relaxed, he will get Tao
.
If you are eager for quick success and instant benefit, you will be exhausted
.
If you are extremely tired, you will be upset
.
If the mind is anxious and agitated, the practice will subside
.
As soon as practice goes down, evil karma will increase
.
Don't forget and don't help
.
You won't lose your way
.
It is necessary to practice yoga with continuous efforts and self-discipline, but the most important thing is to pay attention to your breathing 24 hours and 7 days, pay attention to your emotions, and check your thoughts in your brain; Instead of mistaking that self-discipline means to toss on the yoga mat at a certain time in your life, self-discipline is not to abuse your body intermittently in the middle of a life-long Yoga journey
.
Self discipline is a lifelong journey, self-discipline means that there is a step forward every day; Intermittent self abuse seems to be self-discipline, but it may also be a sprint in a long journey
.
Since it's a sprint, it's impossible to run the whole course in this mode
.
Just as Buddha said, "if you are extremely tired, you will be upset
.
If the mind is anxious and agitated, the practice will subside
.
In fact, we say that some people practice yoga, some people practice gymnastics called "Yoga"; You can say that the difference lies in skills, breathing, healing, energy awareness and so on; But the essence is that yoga is a practice, and gymnastics is a sport (not that gymnastics is not good, but it is not a way); Yoga is a long-distance race from the beginning to the end of one's life, while gymnastics, like other sports, has sprint of physical age; You can burn your youth and do gymnastics on the yoga mat, but you have to walk slowly and practice yoga all your life
.
Buddhism comments on practice, yoga is practice
.
If you start to practice yoga, you may soon find that you practice fiercely, practice more and Practice for a long time, but your progress slows down; What's worse is that sometimes the body will appear all kinds of pain or fatigue
.
Excessive efforts sometimes lead to not the progress of practice, but the disgust or fear of yoga that you still love at the beginning
.
Yoga needs effort, but it needs to be put down; Let go is the result of not tangled practice – I said the results include whether or how long to master a difficult posture, and how fast and slow to progress compared with other people, the practice time must be more every day, the practice time must be more than that of peers, the practice time must be long and hard, and the photos must be able to take out hands
.
Not sticking and putting down is to keep self-discipline, concentration and hard work, but at the same time, we don't pay much attention to various external indicators, including the frequency of our own practice, quantity and the speed of the progress of posture
.
In other words, if you are a gardener, all you need is hard work in sowing, watering, weeding and pruning..
.
But you believe that flowers will bloom one day
.
As the Bhagavad Gita teaches, do your drudgery and give the result to God
.
In fact, many people understand this truth, but it's easy for a circle of friends to wait for the flowers to bloom, but is your heart really waiting for the flowers to bloom? I think everyone can find the answer from their breathing during practice, and the most difficult thing is to find the answer by heart in daily practice
.
So how can we work hard but not tangle? I've been thinking about it a lot recently: Yoga brings us rewards, huge rewards: both at the physical level and at the spiritual level
.
Like any rewarding activity, inevitably, this kind of reward will naturally become a pursuit: I want more, bigger, faster
.
It is human nature to make more efforts and take more risks to strive for more returns
.
But yoga is not economics..
.
Yoga people practice yoga asana sooner or later will encounter a platform period, and when such a platform period comes, it often brings confusion or frustration
.
In such a time, the ego will be very active
.
At this time, it is easy for us to listen to our desires and overuse our bodies; Or fall into the mood of self denial and lead to self abandonment
.
There used to be a lot of yoga practitioners who were "gifted" in their peers
.
Once upon a time, they dominated the classroom and made rapid progress
.
But after a few years, they heard that this person had stopped practicing yoga
.
It sounds strange, but the truth is very natural: human self-consciousness under the control of ego is like a pendulum; The higher you swing on the left, the higher you swing on the right
.
The degree of self affirmation is the degree of self negation in the future, and the corner of glory is decline; It's like a mountain without a valley, nothing new
.
But sometimes the boundary between proper effort and persistence is so vague
.
In fact, there are no rules to follow
.
When we practice, we should practice sincerely, but don't take it too seriously
.
When practicing, fully integrate into the present, connect consciousness and breath
.
When you inhale, focus on your breath
.
It's like a desert treating a drop of water
.
When you exhale, let go
.
It's like climbing to the peak and relaxing your breath
.
If you were too hard-working and forced at that time, you might not have such a feeling, and you might be left with only your brain and your dialogue "Oh, this is a real cow"; " I can't do this
.
"At this time, I may have to take back some
.
Only by relaxing practice can I find my breathing and awareness
.
Yoga can not destroy the balance of life, balanced life is the king
.
If you practice every day, of course
.
But yoga is for life, not life is for yoga
.
Your yoga practice should not cause great pressure on your work and family
.
You can adjust your life to accommodate your self-discipline practice, and you can also adjust your practice to better support your life; But you need to keep going, not stop and go, which means that you can walk on the yoga mat as much as possible, but don't regard the practice on the yoga mat as a stressful work; If you have enough time and energy, you will take out what you have
.
If you don't have enough time and energy, even if you do a few Japanese worship ceremonies, you are moving forward; Yoga is about balance, yoga practice and life balance, only everyone can master( (end of the article) Yoga online course recommended by the picture recognition QR code to buy course column: click below"
.