With the increase of fanyue Yoga venues and more and more foreign students signing up for yoga teacher training courses and various characteristic trainings, in order to provide better and more comprehensive services for early consultation and follow-up education of foreign students, a 400 telephone service hotline is set up, which is expected to be officially launched at the end of August
.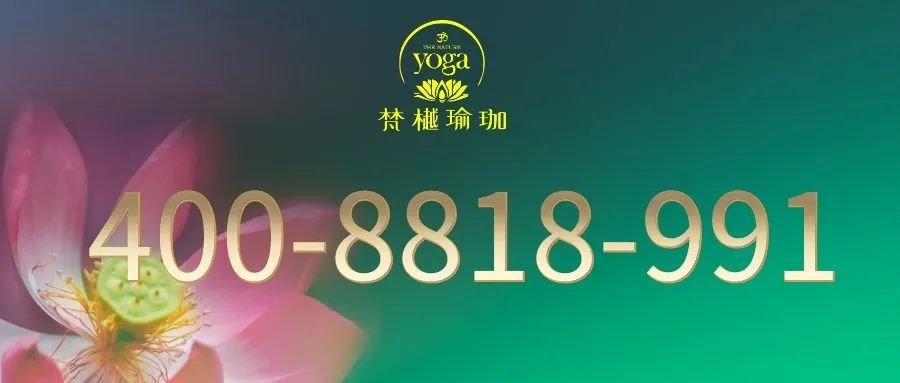 The national service hotline of fanyue yoga is 400-8818-991
.
With you, more wonderful hotline service content 400 national hotline service in addition to free dialing in any region of the country, you can also directly choose the consultation of relevant projects, including the following items: Venue service telephone, if members forget the venue telephone they often practice, and if foreign students don't know the venue telephone when they handle enrollment, All venues can be contacted through 400 telephone
.
Yoga coach training consultation no matter local or foreign Yoga lovers, if they are interested in participating in yoga coach training courses, but don't know much about the specific situation, they can press the button to choose this consulting service
.
We have arranged special customer service to provide you with comprehensive consultation on fanyue Yoga coach training program
.
Postpartum repair consultation is very important for postpartum repair after women give birth
.
Now the state has opened the three child policy, and postpartum repair for women is even more necessary
.
From one to three births, postpartum repair should be done as soon as possible, which is related to women's physical health, physical recovery and smooth childbirth
.
By calling fanyue Yoga 400, we will provide you with various knowledge consultation and ways to participate in fanyue Yoga postpartum repair project
.
Weight loss and shaping consultation weight loss and shaping, as an important project of fanyue yoga, has always attracted much attention
.
Yoga can not only reduce people's weight, but also make people's body more symmetrical and beautiful
.
This is also a project with more public consultation
.
Therefore, we have set up a separate consultation for this project
.
Teenagers' physical health consultation cares for the healthy growth of teenagers, which is the basic obligation that a health service unit should fulfill
.
Making teenagers healthy is not only conducive to growth and development, but also an important part of building self-confidence
.
Through fanyue Yoga 400 service hotline, we will provide beneficial consultation for your children's physical health
.
The characteristic training program of Vatican Yue yoga in astonga and other characteristic training is taught by professional senior teachers
.
Many students from all over the country, including Macao, come to study in admiration
.
In order to serve Yoga lovers and provide more learning guidelines, we have also opened a pre enrollment consulting service
.
With the establishment of the national franchise hotline, in order to make graduate students and foreign students interested in building Yoga halls and carry out business quickly, we have started to join in
.
Interested friends can consult by telephone
.
Complaints and suggestions 400 phone is a good communication platform
.
We welcome members to complain about our shortcomings and give us good suggestions, so that fanyue yoga can provide you with better services
.
The above is the introduction of the 400 telephone service project of fanyue yoga
.
You are welcome to call for consultation in the future
.
Registration contact information fanyue Yoga – Ningxi general hall, 2nd floor, Yangcheng building, Xingye Road, Ningxi 0756-23190662319068 fanyue Yoga – HUAFA branch, Zhuhai Avenue, HUAFA new town phase III, building 103, room 2401, 0756-8937326 fanyue Yoga – Jida branch, room 1102, unit 1, building 2, Haibin garden, No
.
51, Jida lovers middle road 0756-33590683357068 fanyue Yoga – Beiling branch, No
.
68-2253, 2nd floor, Beiling Xiucheng commercial street 0756- 8880879 fanyue Yoga – Wuzhou Huacheng branch 0756-2686629 fanyue Yoga – Tanzhou branch 0756-86893706 fanyue Yoga – Tangjia branch 30115602536111 fanyue Yoga – shop 0756-8985188, No
.
28-30, Zhongzhu Jiuyue, Qianshan Hualu, xinxiangzhou branch 0756-8985188, Jinxiu Plaza, Tanzhou town, Zhongshan City North Fudu branch Gongbei Beiling Fudu building 2nd floor 0756-8309054 fanyue Yoga – Yunding Lanshan Branch Shop 8-2-1, Tongde Road, Xiangzhou District, Zhuhai City, Guangdong Province 0756-8980456 fanyue Yoga – China Australia branch shop c2007, 2nd floor, China Australia Century Hotel, Jieshi South Road, Tanzhou town, Zhongshan City 0760-23320287 fanyue Yoga – Jinwan aviation new town branch shop 13075655866, 2nd floor, 345, Shanhuhai Road, Jinwan aviation new town.
.