What is postpartum repair: the so-called postpartum repair is a process in which postpartum mothers receive some professional rehabilitation treatment to promote postpartum physical recovery
.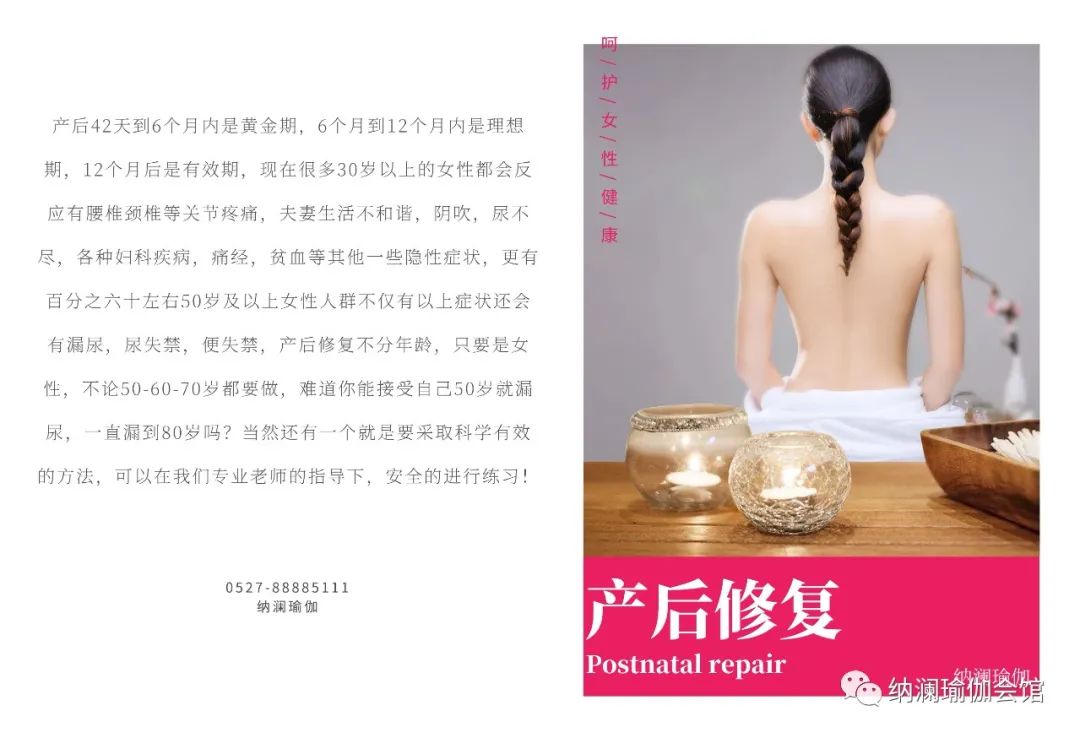 Postpartum repair includes body repair, psychological repair and so on
.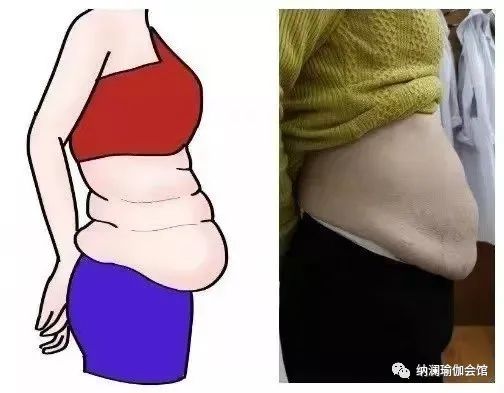 Generally speaking, the key period of postpartum repair is from the birth of the baby to within 6 months postpartum
.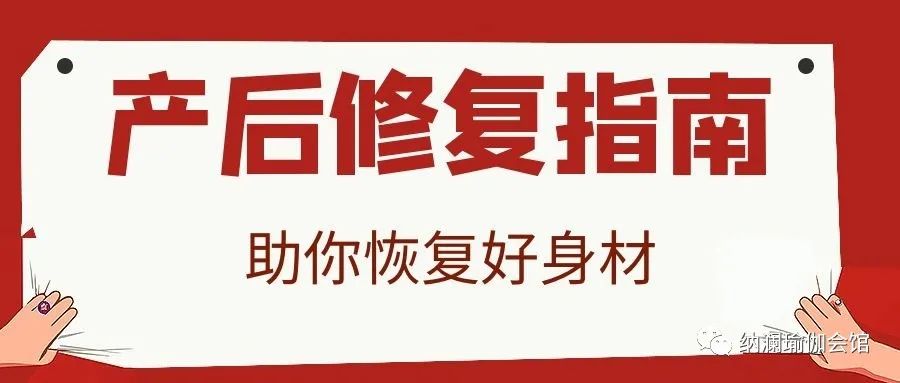 At this time, the maternal body is in a relatively weak state
.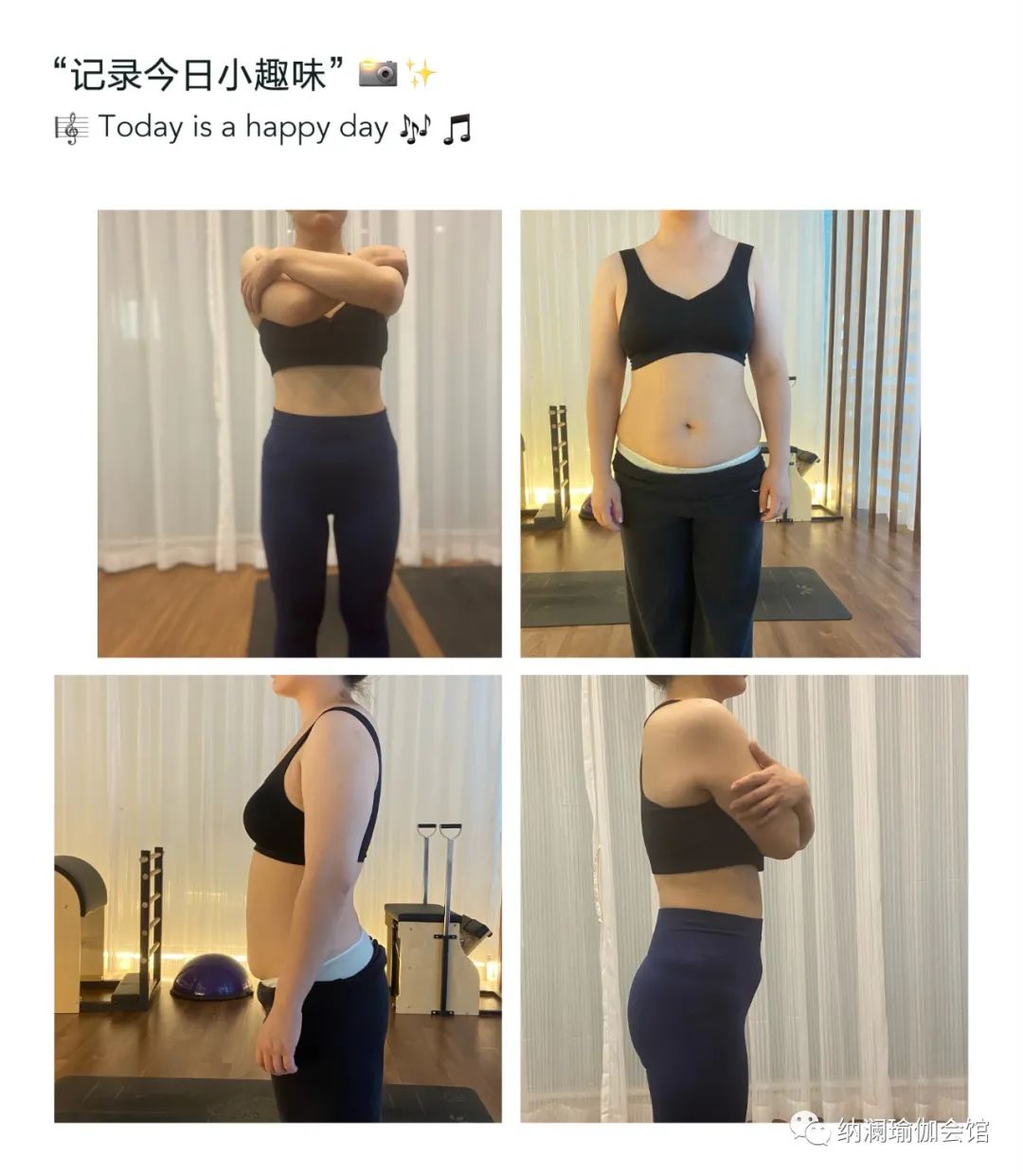 If the postpartum repair is poor, it will easily lead to some diseases and affect the postpartum psychological recovery
.
The main aspects of postpartum repair include basic conditioning, fat elimination and weight loss, body recovery, uterine involution, anemia conditioning, pelvic repair and so on
.
Individualized repair measures are taken for different maternal needs
.
   Contents of postpartum repair: common postpartum physical pain adjustment (wrist pain, heel pain, shoulder and neck pain, low back pain, pubic region pain, sciatica, caudal sacral pain, iliac sacral pain, etc.), postpartum pelvic floor muscle evaluation, detection and repair, muscle strength and muscle endurance training, solving the problems of postpartum urinary leakage, Yin blowing, sexual intercourse pain and disharmony between husband and wife, pelvic closure repair techniques Improve the detection and evaluation of rectus abdominis muscle separation and abdominal wall muscle repair after postpartum uterus, vaginal visceral ptosis and vaginal wall swelling, improve stretch marks, visceral fascia lifting, adjust abdominal visceral ptosis and displacement, postpartum rib valgus adjustment, improve breathing mode, and breathe hip and tailbone after 10 minutes of thin waist postpartum bone basin adjustment Evaluation and adjustment of sacral deviation and pubic separation, evaluation and repair of postpartum false hip width, and improvement of postpartum leg shape correction such as postpartum pelvic repair, forward tilt, backward tilt, roll and swing of mother's hip and swimming circle, including long and short legs x Problems such as lumbar intervertebral disc and sciatica caused by poor posture of O-leg postpartum or pregnancy, prevention and treatment of postpartum depression and neurasthenia, posture adjustment, recovery of body shape, rapid slimming and hip lifting     benefit:   The advantage of postpartum yoga is that the supporting tissues and ligaments of the pelvic floor are in a relatively loose state, making it easier to complete some postures
.
Regular and moderate yoga training helps new mothers eliminate the physical and psychological problems caused by being a mother, such as physical recovery, insomnia, emotional changes caused by hormonal imbalance and the challenges faced by taking care of newborns
.
Postpartum yoga, breathing of various specific postures and calm meditation, help mothers quickly recover their body shape, abundant breast milk and abundant physical strength
.
   Effect: ①   Postpartum recovery yoga can enhance the elasticity of pelvic floor muscles and other soft tissues, promote uterine contraction and prevent pelvic viscera    Prolapse and tension urinary incontinence can also reduce hemorrhoids caused by pregnancy and childbirth; ②   Can promote blood circulation; ③   Contribute to the consumption of calories, reduce the body fat rate and the content of visceral fat, and restore a slim figure; ④ It is helpful to improve the separation of rectus abdominis; ⑤ It can adjust the posture and improve the deformation of pelvis; ⑥   Postpartum low back and leg pain often occurs
.
Yoga helps to increase the flexibility of the body and improve pain; ⑦ Regular and moderate yoga can help women balance hormone levels and help them sleep; ⑧ It can relieve the postpartum pressure and keep the mood relaxed and happy; Ninth, improve the limb edema prone to postpartum    The phenomenon of
.
     Post course renderings of members:    matters needing attention:   Don't practice at home
.
Many yoga lovers like to practice their movements at home according to CD-ROM or books because they don't have time to go to the training ground or other reasons
.
Experts pointed out that this method is not desirable, especially for beginners
.
Because if Yoga learners do not know their body and their limits, they are likely to fall into blind practice and increase the chance of injury
.
Do not take aerobics as a warm-up
.
Some yoga coaches take aerobics as a warm-up exercise before yoga, which is not desirable, because the body is in an excited state after aerobics and cannot enter the meditation state required by yoga
.
In addition, the excitement of the body after jump exercises can easily lead to too rapid yoga movements, resulting in various strains
.
Should not exceed the physical limit
.
After a yoga class, you should have a good feeling of physical and mental unity
.
If only a part of the body feels good, sweating all over, or feeling headache, acid swelling and over excitement, it is a sign of physical injury
.
At the end of each course, you should make a questionnaire to ask yourself how your body feels to see if it exceeds the limit, so as to make an exercise plan to achieve the best effect
.
Postpartum Yoga also needs to be carried out according to personal physique
.
It needs to follow a gradual process
.
It can't hurt the body in order to lose weight in a hurry..
.