Click "Ashtanga Yoga road" above to subscribe! Recently, I reread Lu Xun's complete works and read that my husband said: "every time I watch the sports meeting, I often think that the winner is respectable, but the competitors who are behind but still not running to the end and the spectators who are awed and do not laugh at such competitors are the backbone of China in the future"
.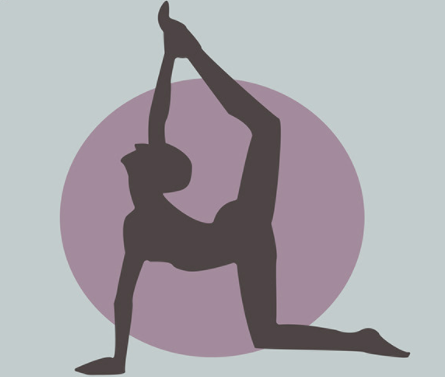 Think of the mental process of most people practicing Ashtanga Yoga: as I once did, I always expect to practice faster and faster, but I always feel that my progress is so slow compared with others; Even think of all kinds of ways to unlock, win and advance..
.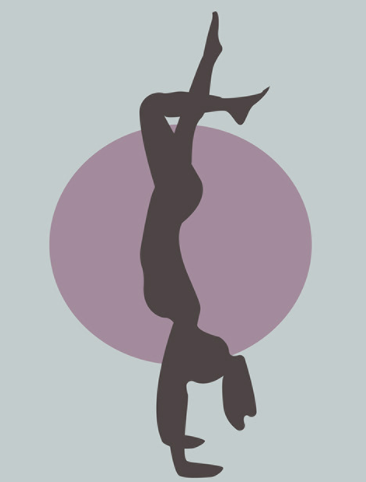 Imagine that yoga posture is like a castle that can be built quickly on the beach, but forget that Rome was built more than one day; In this way, I missed the big gift bag of yoga practice: the cultivation of patience
.
Ashtanga Yoga is a lifelong process of continuous practice
.
Your commitment and self-discipline support this process, through beautiful sunny days, through rainbows, through stormy days, through rainstorms, lightning and thunder    Although you have high enthusiasm in the first few years and hope to quickly master the difficult posture and the high-end of the advanced sequence, you can't expect everything to happen in a very short time frame; The growth you experience through yoga practice is so profound that it touches the most precious things inside you
.
If everything happens at once, it must be problematic and unhealthy
.
Yoga practitioners on the road must have this "bigpicture" " -Overall view
.
Time is a very important dimension
.
Ashtanga Yoga is equivalent to a long march over the years, not a sprint
.
In this process, if there is any virtue that practitioners must have, it should be patience.
.
there are always moments when you want to indulge, or give up, or take a break, or stop to have a look….
.
Don't , don't stop your step – at such a moment, you are about to experience a precious moment in your life
.
You can slow down and do less and ask for more..
.
But you must stick to the road and sincerely treat your commitment to practice and yourself
.
Yoga is like any relationship
.
There are always good and bad times, and sometimes you feel you when you are on the mat If you can go to heaven, the light can float; in other times, everything is difficult, all kinds of challenges and doubts, you are like walking with a heavy load
.
These moments are all moments to test the wisdom of yoga and your inner strength and perseverance
.
Just as Rumi's poem says: "Good and evil are inseparable in pain
.
If you don't tolerate them all, you won't be our fellow traveler." In the initial stage, maybe a few months or years ago, you and yoga seem to be in love
.
You fall in love with yoga crazily and passionately; yoga quickly heals your self-esteem, your life becomes orderly, your vision becomes clearer and clearer, your body and diet become cleaner and cleaner..
.
Your whole life increases the frequency of vibration..
.
But with practice Progress, months have passed, years have passed, ten years have passed   Maybe Guruji once mentioned that in 4-5 years, practice will become particularly difficult
.
Maybe you are practicing 2 sequences or higher, but any practitioner who has practiced for more than 10 years will tell you that practice will touch your emotional body so deeply..
.
Sometimes it feels very terrible
.
Maybe one day, practice will take you to face your soul pain and your pain Source of pain
.
How do you move on from here? Many people stop here
.
But more warriors move on
.
They have mastered the skills of life growth in this space and have received the support of their peers
.
  At that moment, you may think of this article and the following sentence: don't be afraid of pain, embrace it, embrace it as a part of yourself, very close
.
Hold it tightly and learn to love all feelings and existence: good, bad, handsome, ugly   If you are an artistic talent, maybe you can turn this feeling into your artistic expression, with painting, music, poetry, prose and dance    The most important thing is to give yourself a breathing space, feel it, toletitgo, don't hesitate, cultivate your kindness, so that you can turn it towards others
.
There are many beautiful and elegant postures and connections in astonga yoga
.
It's great to challenge these movements to make yourself healthier and better; just don't forget what you really need to do when practicing yoga Plato said, "patience is the foundation of all wisdom"
.
  It may take many years for you to lay such a foundation
.
When you begin to practice, you will think you have gone to Samadhi Express, when this journey starts, there will be many exciting and wonderful moments..
.
It's like you took a roller coaster in an amusement park that can step on and accelerate quickly, which is really exciting..
.
But as the practice becomes deeper, you will feel that you can only move forward slowly, and there are shock absorption belts everywhere on the road..
.
You realize that you must go step by step in this process, and you escape Every lesson you have learned, you have to go back and learn again
.
You have no insight in the process of practice, but you have "Enlightenment" bit by bit "Experience..
.
Day after day, so you begin to like to move forward steadily
.
Before reaching samadhi, this process can first heal your deep pain and let you learn to face the world with your whole life
.
When your deep self is clean and healthy, you will not be troubled by fear, pride or self devaluation
.
Face it with a complete personality Life, your life begins to change, so you can better serve others
.
As one of my teachers said: when you fill your own cup with yoga dew, you can share it with others
.
If you become a happy person, you can become a better teacher and healer
.
Yoga is a great tool with endless potential Strength to heal and open wisdom
.
Make good use of it! Follow the words of classical wisdom, learn from the experience of predecessors on the road, and the most important thing is practice, practice, practice   Fill your cup with the nectar of yoga! Don't be too hasty
.
Just push forward the physical practice, slow down, let your breath keep up, let your intellect keep up, and let your soul keep up..
.
Mr
.
Lu Xun also told us: "even if you are slow, galloping without rest, falling behind and failing, you can achieve your goal"..
.
I wish every practitioner to practice "Galloping but not in a hurry"…..
.
(end of article) Lu Lu's Yoga knowledge grocery store Yoga Online Course recommendation   Hit below"
.