#Yusheng yoga · the sixth anniversary of Yusheng yoga gives you a lucky #6 anniversary
.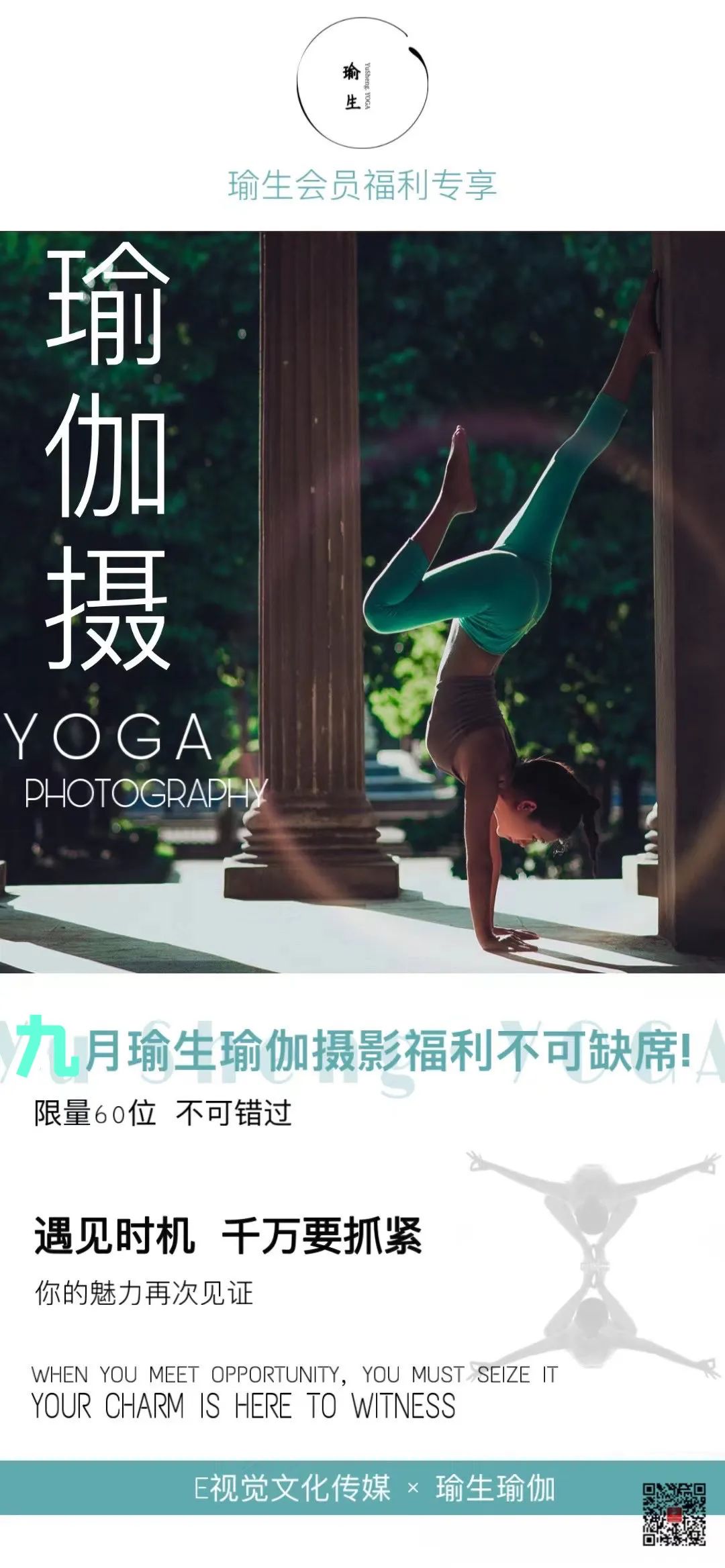 Yusheng Yoga strives to forge ahead, achieves excellence in the industry, and writes a yoga model
.
It gives you the first good gift ▼▼▼ ▌ 💥 Let Yusheng leave you the most beautiful yoga memory 💥🗣: After a period of practice, you may have become a master of yoga, or you may be a newcomer to yoga
.
No matter what stage you are in, you are born in the sixth year of yoga~   Professional yoga photographer – visual culture media was invited 🧘‍♀️ Go to the museum to do professional pose shooting for our, review the learned movements, and follow up the shooting to record the process of beautiful transformation
.
Welfare content: a group of clothing shooting < provide makeup and modeling > provide 2 refined negatives and give an 8-inch table yoga student tips: 1
.
Prepare 2-3 sets of yoga clothes by yourself (it's better to be tight and the lines will be more beautiful) 🩰: Dance clothes also 🉑 Oh~   2
.
The photography team has professional makeup artists to make up for you
.
You only need to wear beautiful lucky benefits: the second wave of benefits of Yoga blind box is coming ▼▼▼ maybe you have removed the doll blind box, maybe you have played with the ticket blind box, You've played..
.
Blind box, but you must not have played Yoga blind box yoga student Yoga innovation launched Yoga blind box tide play for only 99 yuan, you can tear down Yoga equipment or courses whose value exceeds the selling price   Two sweepstakes and one prize winning way of participation the 6th anniversary of Yusheng yoga · lucky Yoga blind box ▼▼▼ scan the QR code of the poster, add "activity number" and immediately remove the blind box to play mystery
.
Received is surprise Yoga + the blind box opens double happiness and more benefits
.
It's time for all lucky people to show their skills!   Wu Yu Sheng  · No Yoga   Yoga ~ choose Yusheng yoga!.
.