Yogiyoga pure yoga from India, in order to better promote the exchange and cooperation between excellent practitioners in the yoga industry and employment institutions, create more and better employment opportunities for Youji Yoga graduates, and provide excellent Yoga coaches for fitness institutions and yoga institutions, Youji yoga is constantly exploring new cooperation and development opportunities
.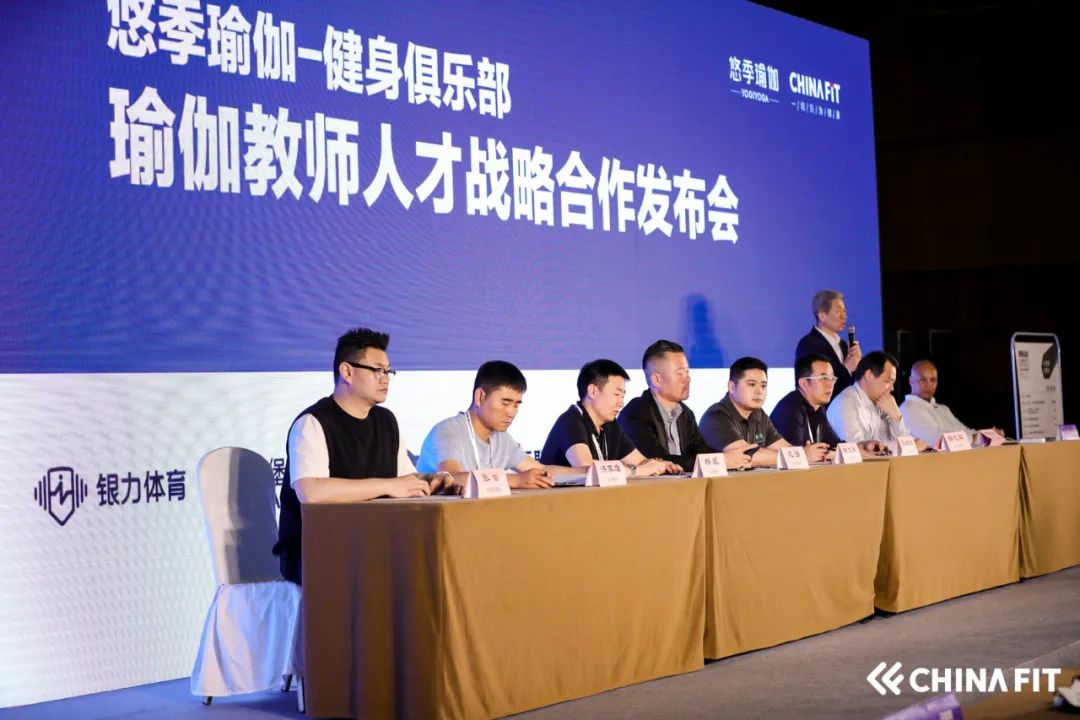 On June 5, 2021, at the 10th chinafit China fitness conference, Youji yoga and a number of fitness industry institutions jointly promoted the benign development of yoga teachers and fitness institutions
.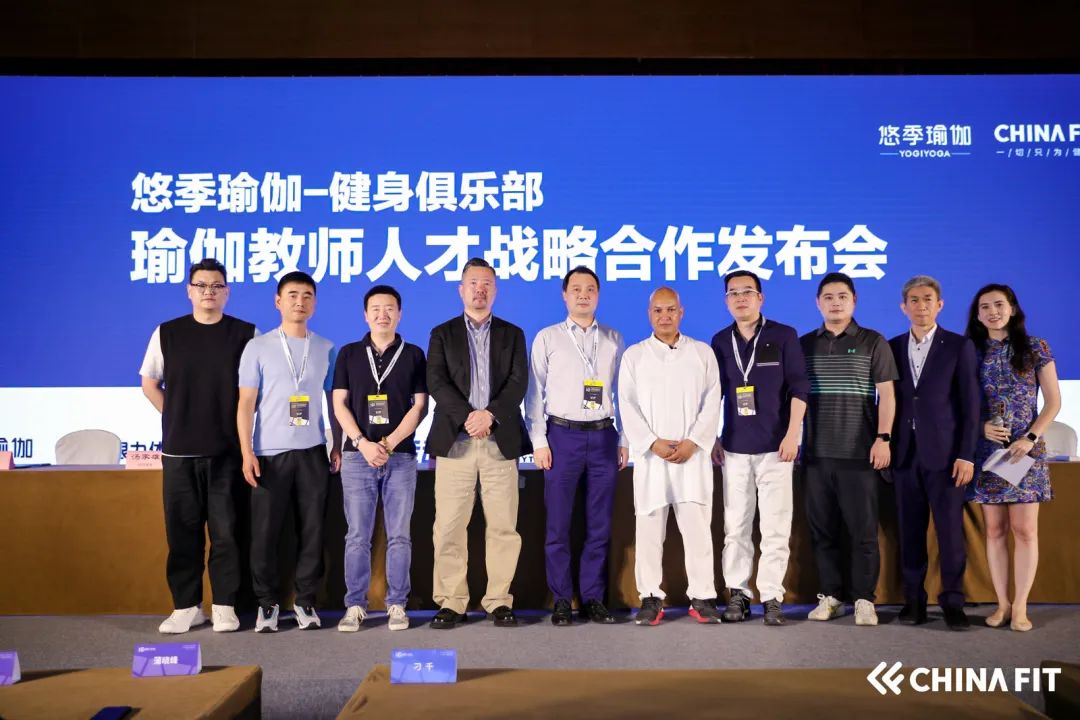 At the conference, Youji Yoga invited representatives of many leading brands such as shushibao fitness Ni Jianming, Chongqing Hyatt Hui Yang Min, Wade wuss Shen Qiang, LECE sports Liu Danian, Haoheng fitness Tang Jiaxiong, Yinli sports Guo Zhijun, Bluebird Yoga & guangpigsty fitness Zhang Lei Xiansheng to jointly launch the yoga teacher talent strategy cooperation meeting
.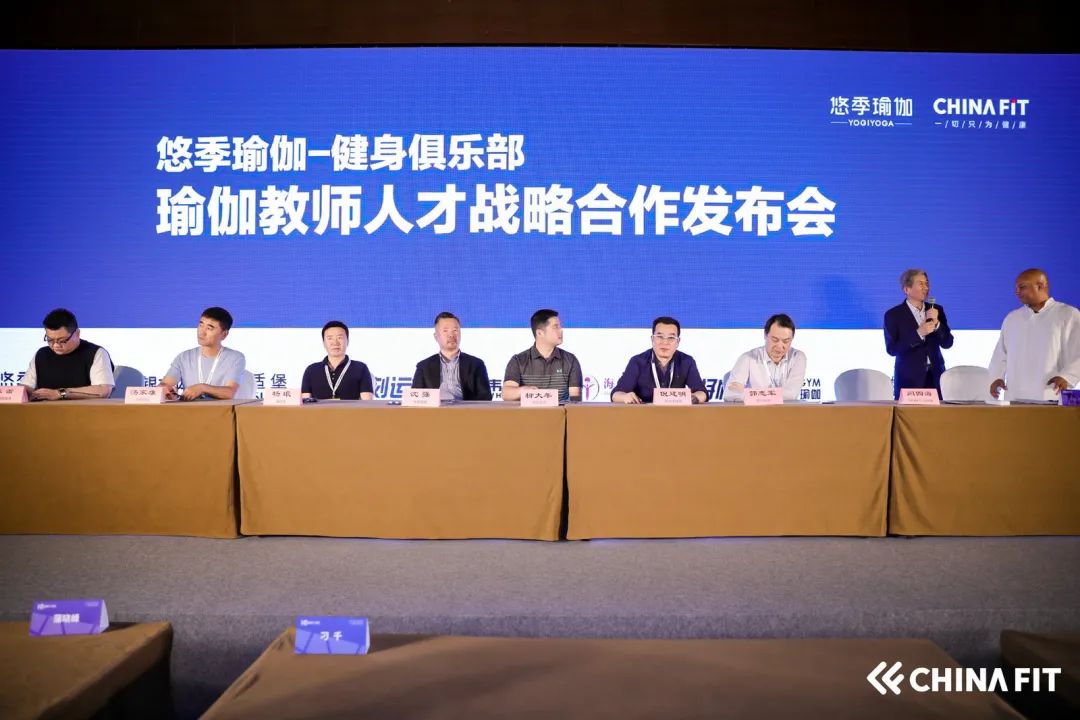 In the future, all parties will conduct in-depth cooperation in yoga teaching, training and enrollment, joint creation of Yoga workshops, directional practice and recruitment
.
  Ms
.
Yin Di, director of Youji Yoga cloud college, presided over the press conference
.
At the meeting, Mr
.
Mohan, co-founder and teaching director of Youji yoga, signed a talent strategy agreement on behalf of Youji yoga and many representatives of fitness clubs
.
Mr
.
Yan Sihai, general manager of chinafit, attended and delivered a speech at the press conference
.
He said: "please believe in Youji yoga and chinafit
.
Youji will definitely provide high-quality Yoga talents for major fitness clubs." brief introduction to the brands participating in this cooperation ■ shushibao fitness has 25 branches, providing fitness services for 110000 members in total
.
It owns "Lingjia fitness" intelligent fitness brand "Yilian fitness", feishike sports and fitness college, Alfie children's fitness, etc., and is gradually developing towards diversified management
.
■   Chongqing Haiyue fitness Co., Ltd
.
is a fitness themed Club integrating high-end fitness, constant temperature swimming, characteristic Indian yoga studio and dance
.
The coach team has passed the four professional qualifications of AASFP, MFT, sports rehabilitation and 3D functional training, and is equipped with 3D functional training room, combat fitness training room, etc
.
  ■   Wadsworth is a diversified enterprise mainly engaged in Weishi health industry, with industries such as trade, fitness, clothing, beauty spa, catering and health consulting
.
There are 17 Wadsworth fitness clubs in the national chain operation, covering an area of more than 60000 square meters and more than 100000 members, gradually completing the market layout of greater China
.
■   Lexus sports has 6 million + registered users and 9000 + contracted coaches
.
In terms of store layout, it has settled in Beijing, Shanghai, Hangzhou, Shenzhen, Chongqing, Wuhan, Nanjing, Jinan, Suzhou, Guangzhou, Ningbo, Chengdu and other cities, with more than 600 stores
.
■   Haoheng fitness chain has established 26 high-end fitness clubs in Kunming so far, with more than 800 excellent employees, including more than 320 coaches who have obtained national vocational coach certificates
.
It has become the most powerful local professional fitness chain enterprise in Kunming and has been rated as "excellent sports enterprise in Kunming" by Kunming Sports Bureau
.
■   Founded in 2003, Yinli sports group has focused on the field of fitness for 17 years
.
It has more than 130 yinjim fitness clubs
.
Its franchise business is in full swing
.
With Suzhou as the core, Yinli sports group radiates Jiangsu, Zhejiang and Shanghai, and continues to expand nationwide
.
■   Guangpigsty fitness was established in March 2015 and proposed "intelligent interconnection and convenient fitness" The concept is to set up intelligent gyms nationwide
.
The online app of guangpigsty fitness is connected with the offline intelligent fitness equipment fitness data, which can master the fitness data instantly and comprehensively
.
Guangpigsty fitness covers 50 cities and 120 + stores across the country
.
△ signing site of strategic cooperation in recent years, with the continuous popularization of yoga, China's yoga industry has developed into a yoga industry with a broad market According to the research of fitness clubs, yoga courses have become one of the most popular courses for female members
.
For fitness institutions and professional yoga clubs, yoga teachers with professional and systematic knowledge system, especially senior teachers, provide safe and effective yoga courses, so as to better protect members The needs of each organization
.
Carefully observe the internal organizations and practitioners of the yoga industry
.
For many yoga teachers, employment, development and learning are a very important part of their whole career
.
This strategic cooperation conference was witnessed by seven important institutional guests from Youji yoga and fitness industry, not only in the national 1000 + fitness industry clubs and professional institutions Students will provide employment and internship
.
At the same time, it is also an opportunity for the yoga and fitness industry to connect the professional quality of teacher training and market demand
.
| address of Beijing University: No
.
98, Xiyuan, changchunyuan Road, Haidian District, Beijing | address of Hangzhou University: building 47, Jiujie Street, Longwu tea Town, Xihu District, Hangzhou | address of Guangzhou University: Huangyuan, Xingang East Road, Haizhu District, Guangzhou M Chuang workshop, No
.
28, North Wharf, Pucun address of Chengdu University: Jincheng Jiayuan, Sichuan University, No
.
1, Xiyuan Avenue, high tech West Zone, Pidu District, Chengdu.
.