Ladies and gentlemen      Please deposit the course schedule for this week (September 13 – September 19)! One of the following two methods can be used to make an appointment for class: method (1)          Click the following course arrangement picture, long press the picture for three seconds, select the QR code in the identification picture in the pop-up page, and select "about group class" or "about private teaching" in the pop-up member service page to make an appointment for relevant courses
.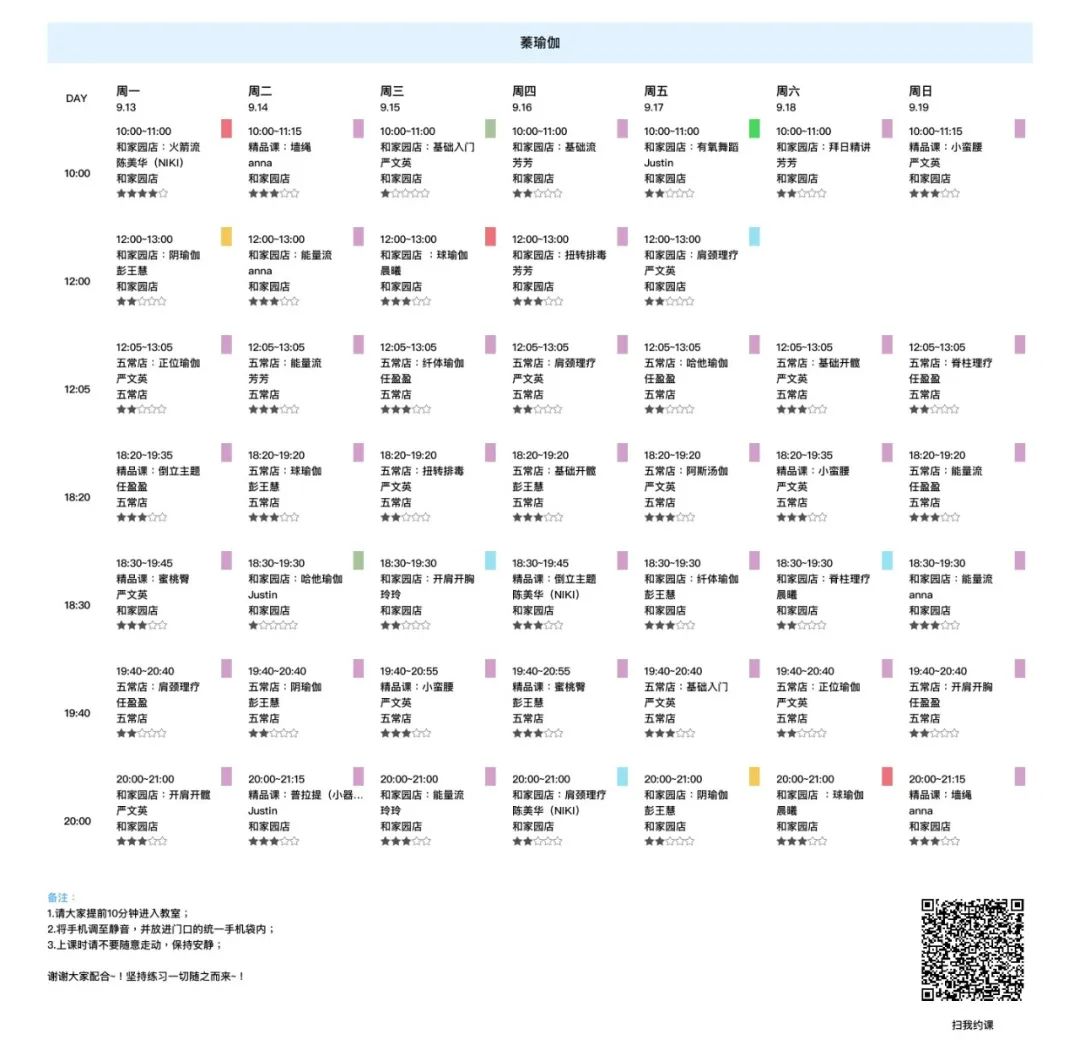 Method (2)      Through the right corner of the homepage of the official account, select the "League class" or "private education" to book the relevant courses
.
The class address is as follows:   (hejiayuan store): 298 Yangmeishan Road, Xihu District, Hangzhou (Wuchang store): about course reservation on the third floor of Dafeng science and Technology Park, 158 Wuchang Avenue, Yuhang District, Hangzhou   (1) all courses are open to official account after the timetable is pushed
.
(2) The number of courses is limited
.
Please make an appointment in advance
.
(3) If you can't make an appointment in advance, you can also wait on site
.
  About cancelling an appointment   (1) If you need to cancel the course reservation, please at least 1 hour in advance
.
(2) If you don't cancel your appointment or attend the course at the beginning of the course, we will consider you have consumed, and the cost of the class will be deducted normally
.
Please understand! (3) Please enter the classroom on time or 5 minutes in advance in order not to miss the important links such as pre class warm-up and breath adjustment
.
Please attend the next class if you are more than 15 minutes late..
.