In this fast-paced era in which everyone is working hard, we are all trying to do our best, because we understand that "no matter how rough the road ahead is, it's closer to happiness than standing in the same place." if we don't start, there won't be an ending as you want
.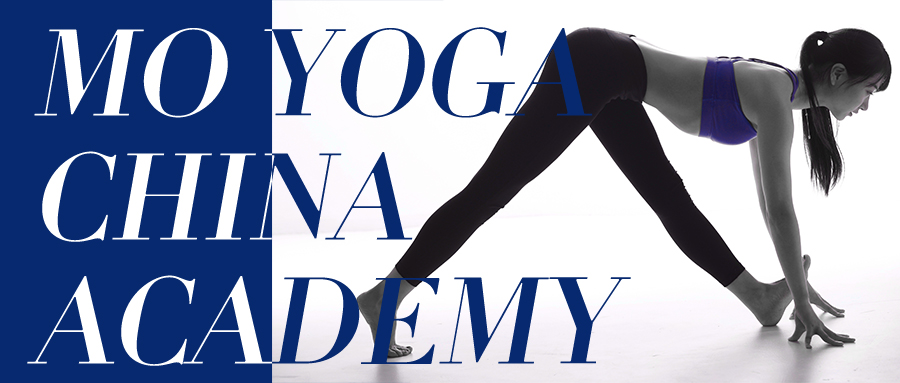 Since we want to start, we'd better take advantage of now ~ Mo Yoga (China) Training Institute ryt200 teacher training in the United States continues to build one of the most authoritative certification training in the world
.
No matter where you come from, how much do you practice? Here, our purpose is to provide professional knowledge to those who are willing to give time and effort, and help you become a qualified and professional yoga teacher
.
Mooya Yoga (China) training college national Yoga Alliance certification college 01 Mo Yoga (China) training college, established in 2014, has the national Yoga Alliance (rys200) certification training qualification, which is one of the few yoga teachers in China Rys200 certification College of the gamma alliance
.
In the past six years, we have finished nearly 70 sessions of ryt200 teacher training
.
However, what is more important is that we let those who like yoga, want to be yoga teachers, and those who stay on the edge and are eager to have a try really walk on this road
.
▃▃▃▃ past training students can apply for ryt200 hour training certification after 200 hours of certificate 03 www.yogaalliance.org The course focuses on the basic skills of yoga, and is also based on yoga philosophy, theory and general alignment, combined with yoga anatomy Let students contact with the positive philosophy of yoga, master the basic private teaching method, so that graduates can confidently enter the classroom
.
Yoga theory: origin / history / philosophical breathing / meditation / chanting / Sanskrit / airlock / wind breath / chakra / meridians / Yoga nutrition (20h) yoga anatomy: functional anatomy / yoga postures and the relationship between breathing method and human body system / dynamic and static body assessment (30h) yoga postures: Precision / body control / flow / correction principle / auxiliary equipment use (55h) general adjustment skills and one-to-one auxiliary technique (50h) Yoga Teaching: password skills / posture display position and skills / routine sequence arrangement / peak sequence arrangement / theme course sequence arrangement / physical therapy course arrangement / group teaching (simulated real teaching class) (40H) Yoga Teacher's professional quality and career development planning (5H) work practice class: teaching assistant practice (homework) in each Yoga store for more than 200H in total, and we will give 40H as a gift Wendy ﹣ moyoga China ﹣ academy President ﹣ e-ryt200 hours certified tutor of national Yoga Alliance ﹣ yacep certification of national Yoga Alliance ﹣ lance, director of inspya Australia ﹣ 200 hours teacher training of national Yoga Alliance ﹣ children's Yoga certification of national Yoga Alliance ﹣ more than 200 hours Hours of well-known tutors at home and abroad pregnancy training certification, with rich first-line teaching experience, many years of uninterrupted multi angle study yoga! Wendy believes that the study of body level will eventually return to yoga, the true meaning of Yoga – connection! She encourages students to practice with awareness, harvest their own yoga practice, and start a new life! Richa ﹣ moyogachina ﹣ academy trainer ﹣ Anusara global authorized teacher ﹣ SFV ﹣ Flow Yoga licensed trainer ﹣ all American Yoga Alliance eryt-200 certified teacher ﹣ all American Yoga Alliance ryt-500 certified teacher has been teaching yoga since 2005
.
For many years, he has been following the world famous teachers to learn and improve himself, adhering to the teaching philosophy of "teach me what I practice, practice what I learn"
.
Teacher Richa believes that, like practicing postures, teaching needs to constantly seek depth and breadth
.
Teaching is also a process of transferring energy and sharing experience
.
Efficient teaching should not only touch the "body" and "brain", but also inspire wisdom and touch the soul
.
Yilia ﹣ moyogachinaacademy trainer ﹣ ryt200 hour certified teacher of the national Yoga union ﹣ rehabilitation and weight loss course of Mr
.
Liang Bing ﹣ follow Mr
.
Li Zhe and Mr
.
Cai Xianzhong, a veteran of rehabilitation physiotherapy in Taiwan, to further study anatomy, rehabilitation, muscle transmembrane, posture and kinesiotherapy ﹣ participate in Richard freemen and Mary Taylor in-depth study course ﹣ shalia Yoon, South Korea 1 00 hour flow yoga system training
.
Chen Hui's postnatal conditioning training
.
Early and intermediate air yoga training
.
The national Yoga union 30 hour Yin Yoga certification began practicing yoga in 2008
.
During this period, it experienced a series of important processes in life
.
It always adhered to yoga practice and transformed from an exerciser into a yoga communicator
.
Adhering to the inheritance of Yoga taught by the teacher, joining in the practice of self practice and the essence of Pilates, Chan Rou and in-depth anatomy and physical therapy, he is good at simplifying diversified postures, observing the root of students' physical state carefully and deeply, and guiding students to feel, learn and master postures more easily, so as to give full play to the physical benefits brought by yoga With the change of body, it influences inner awareness, inspires discerning wisdom, and integrates yoga into life
.
Suitable for the crowd: ① zero basis; ② Yoga lovers who are interested and want to learn; ③ yoga practitioners who want to take yoga as the future development direction; ⑤ college students and graduates who want to create a second career and increase employment opportunities; ⑥ yoga teachers who are experienced in teaching and want to further improve their teaching quality; ⑦ yoga teachers who have just started to contact teaching work; and ⑤ sign up Relevant 1
.
Course system arrangement 1
.
Course fee: morning bird price ¥ 13999
.
Original price: 16800
.
Free lunch during study
.
Free accommodation for foreign students (top 10 only)
.
2
.
Place of class: Mo Yoga (China) training college, No
.
16, fanwa Road, Shushan District, Hefei City, Anhui Province
.
2
.
Registration method: scan the QR code below or consult the store
.
3
.
Student welfare Recommend employment, outstanding students can stay in the library as teaching assistants or teach > two in-depth improvement courses (free) will be offered every year for the former teaching and training students > after graduation, if the students choose the famous teacher training or workshop courses to improve, they can enjoy the price discount > the graduated students can have a free retraining within three years, so that the students have enough time to digest and learn Accommodation (limited quota, first come first served) Note: the valid quota is subject to full payment
.
Once the fee is paid, no refund will be accepted, but it is transferable
.
Please understand
.
About Yoga Alliance USA, founded in 1982, is the world's leading yoga training organization
.
The alliance calls on the authoritative Yoga professionals in the United States and even in the world to formulate the training standards for internationally certified yoga teachers after unified discussion and Research on the training systems of various schools
.
This standard is authoritative and scientific, and has been recognized by many yoga schools
.
The teacher certification of American Yoga Alliance is implemented by its Certified Professional Yoga Institute
.
Its certificate has been recognized and widely used by the international yoga community, and has become an international pass for yoga teaching.
.