On the way to yoga, it is scientific to pay attention to the series arrangement of yoga postures
.

When you practice for a long time, you will find that most of the practice courses end with the handstand series, whether it is flow yoga, Hatha Yoga or Ashtanga Yoga
.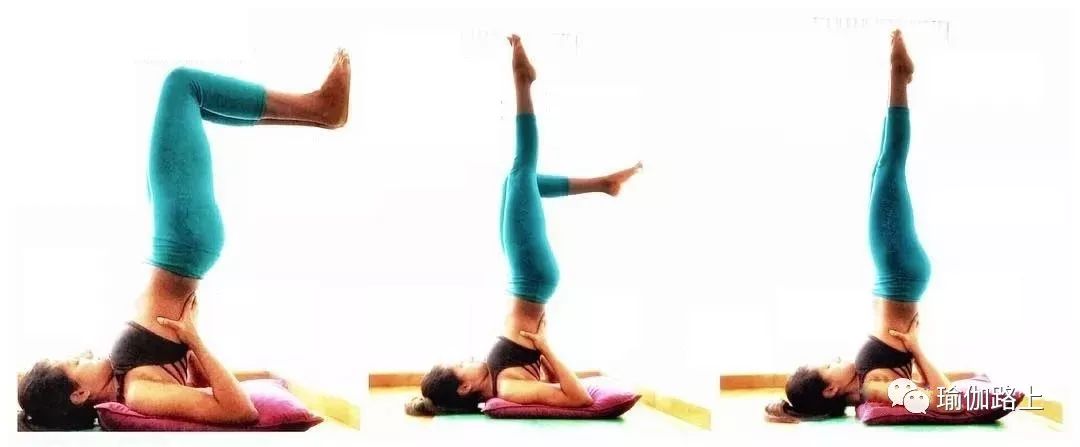 Shoulder handstand series can repair the body energy, make the body quiet, and prepare for the upright posture
.
In shoulder inversion, the front side of the cervical spine is compressed, and the back side of the cervical spine is extended, so the back is followed by fish type and arch back leg extension type to extend the cervical spine reversely
.
The first step is to step on the strong foot, the second step is to lift one foot off the wall, the third step is to straighten both legs off the wall, the elbow should pay attention to the clip, try to lift the hip up to the shoulder, push the back of the head down slightly, feel the chin away from the chest, and keep breathing for 25 times Step one, you can put your feet on the wall step two, let your feet slowly down step three, let your feet step on the ground, general practitioners can not use the wall to assist practice, keep 15 times breathing fish: from the plow, hands on the ground, let your back slowly down, head on the ground (Beginners put the head on the brick), hands on the bottom of the hip, elbows on the ground, keep 10 times breathing, and then extend both legs Straight up and forward, keep breathing 10 times, push up and relax
.
These postures are all done together
.
Pay attention to the flow between the transitions, with awareness
.
Physiological period of students do not do shoulder handstand sequence, directly lie down to do supine beam angle
.
Finally, relax in the upright position
.
@ @ @ @ teacher wechat @ @ @ recent good news @ @ @ today's Yoga people are watching.
.