Click on the blue word "lazy lazy Yoga notes" above to pay attention to the official account and give yourself a reason to contact yoga
.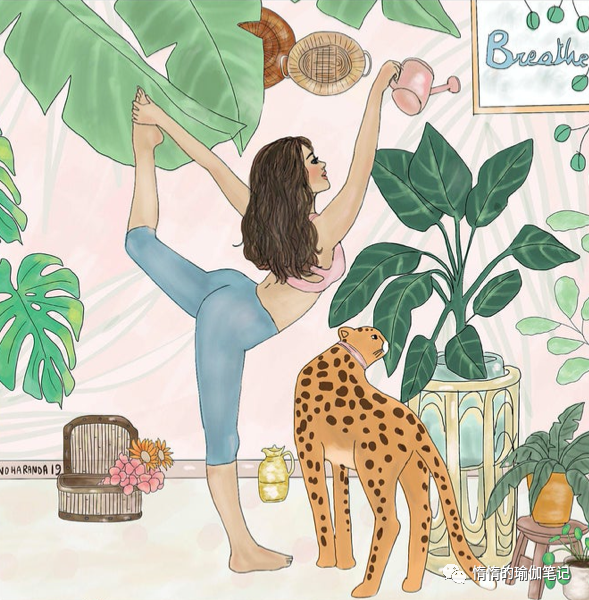 This is a column about the story of Yoga people, the protagonist is you, me and him
.
If this story can touch your heartstrings, even for a moment, it will be enough    One afternoon in the spring of 2008, Ms
.
Wang accompanied her son to the gym for exercise
.
Under her son's persuasion, she had a private yoga class
.
In the course of 50 minutes, Ms
.
Wang just did simple joint movement, standing, side bending and relaxing postures, and then felt her whole body was very relaxed
.
The migraine and arthritis that had plagued her for many years seemed to disappear
.
  This is one of the most impressive students of Li Haitao's teaching in the past 18 years
.
After practicing yoga for a month, Ms
.
Wang asked Mr
.
Li to take Yoga lessons for her seriously ill father
.
  Mr
.
Li hesitated
.
He had just finished the 8-month physical therapy training
.
Facing the other two highly qualified doctors in charge of traditional Chinese and Western medicine of Ms
.
Wang's father, he was a little weak
.
 " I suddenly have a firm belief in yoga, I must learn
.
When others ask you, I have a special sense of responsibility because of the trust and the pleading eyes
.
I must learn yoga physiotherapy well to benefit more people
.
" Li recalled the scene at that time and finally agreed to Ms
.
Wang's request
.
  Yoga is not a myth
.
It failed to save the life of Ms
.
Wang's father, but it made his cough well controlled during the practice
.
This experience also makes teacher Li move forward more firmly on the way of exploring Yoga physiotherapy
.
   On the way to study Yoga physiotherapy   In 2003, the outbreak of SARS, fitness boom in the civil rise
.
This year, Mr
.
Li was admitted to the University and chose the major of physical education
.
Because she hurt her shoulder when working out in the gym before, Miss Li began to contact with yoga, and has made an indissoluble bond with yoga ever since
.
  Li practiced yoga through the books of Huilan yoga and the pure Yoga Manual of Uji yoga
.
While practicing and studying by himself, he worked as a part-time yoga instructor in the gym
.
During college, Mr
.
Li paid more attention to yoga related subjects, such as physiology, anatomy, psychology and so on, in order to be useful after graduation
.
  In 2007, Mr
.
Li began to study the 8-month physical therapy course in Uji yoga
.
In addition to the theory course, Mr
.
Li also went to patients to verify the mastery of physical therapy knowledge in practice
.
It was also at that time that the values of Yoga physiotherapy were planted in Teacher Li's heart
.
 " The key of Yoga physiotherapy is that we should learn to see a doctor, not just sell ready-made medicine, so the method is very important
.
That's how to teach them to fish
.
I think there should always be a link between teachers and students, from the course period to the end of the course
.
If students have problems, they can continue to consult with teachers, which is also a kind of learning for teachers, and students will also gain
.
This kind of interaction is very important in the study and practice of Yoga physiotherapy
.
" Li's idea of yoga physical therapy is different from the current common physical therapy courses
.
He pays more attention to finding the cause of disease, learning and using it flexibly, rather than just teaching students several suitable postures
.
  After finishing the physical therapy course, Mr
.
Li officially joined Uji yoga and became a full-time yoga teacher
.
In the past 18 years, from a part-time yoga teacher to a full-time yoga teacher, Mr
.
Li has completed more than 30000 hours of teaching
.
It is adhering to the rigorous and serious attitude that Mr
.
Li has become the most popular yoga teacher of Uji yoga, and has cultivated many excellent yoga teacher reserves in the field of Yoga physiotherapy
.
  In addition, in her spare time, Li also studies nutrition, traditional Chinese medicine, the book of changes and so on
.
In Mr
.
Li's opinion, these are all comprehensive knowledge
.
Learning more is always beneficial to his yoga practice
.
  Today, Mr
.
Li and his partners jointly set up 1 / 3 yoga in Hangzhou
.
Their teaching philosophy is people-oriented, not only teaching style, but also teaching people to change people" To keep loving and curious has nothing to do with years
.
To be able to work generously for your ideal and allow yourself to be yourself is the golden age and one-third forever
.
" This is the belief of the founder
.
   Yoga physiotherapy is a kind of therapy
.
Teacher Li pointed out that most of the people who try yoga physiotherapy are those who are uncomfortable with their shoulders, neck or back
.
In the past two or three years, many students have listened to the doctor's advice to practice yoga
.
This is a great change from a few years ago, when doctors suggested that people with poor shoulder, neck and lumbar spine should stay still
.
It seems that the public is evolving in accepting Yoga physiotherapy
.
  Even so, many people are still skeptical about yoga therapy
.
In this regard, Li's explanation may allow us to re understand the meaning of Yoga physiotherapy
.
 " Yoga therapy is to heal people, not diseases
.
The human body has a good ability of self-healing
.
As long as we give it time to rest, it can carry out self-healing and self-healing
.
But we always don't give ourselves time to repair our bodies, such as staying up late, working overtime and playing games when it's time to go to bed
.
After a long time, the body is overdrawn
.
Yoga can make people calm down, do self-care, pay attention to the body parts, when this part in a reasonable way of life, it will make self adjustment
.
It's like a broken leg
.
The doctor will put on a plaster
.
After a certain period of rest, the leg will grow well
.
"   The World Health Organization (who) survey shows that only 5% of the total population are healthy people in the world; 20% of them were diagnosed with diseases, and 75% of them were in the middle of health and diseases
.
Li believes that the physical problems that sub-health people usually encounter, such as insomnia, backache, leg pain, or bad mood, can actually be cured through yoga
.
  Although Yoga physiotherapy has a magical effect, its effect can not be exaggerated
.
When the body is not timely, people still need to see a doctor first
.
If the symptoms are not serious enough for doctors to diagnose and treat, it means that the person belongs to sub-health population
.
At this time, it is a wise choice to choose yoga from sub-health to health
.
   Everyone is suitable to practice yoga
.
In addition to busy teaching, teacher Li will also adhere to daily self practice
.
For yoga, teacher Li's understanding is that "yoga can change people from the inside to the outside, including the whole life, diet, internal values and so on, and this person will change
.
From the external point of view, the person is in good health and looks radiant
.
From the internal point of view, the person's heart begins to change and the whole person becomes better
.
"   When it comes to the public's understanding of yoga, Mr
.
Li thinks that changes have taken place in recent years
.
It's no longer like a few years ago
.
When it comes to yoga, you just need to put your legs behind your head
.
In Teacher Li's eyes, yoga is suitable for everyone, but not all yoga is suitable for everyone
.
  As a teacher, we should have the ability to find the pain points of the practitioners, and then lead them into the world of yoga, just as Miss Li met Ms
.
Wang in 2008
.
After a simple inquiry, after understanding Ms
.
Wang's symptoms, Mr
.
Li chose several simple yoga postures to suit the remedy to the case, which made Ms
.
Wang realize the magic of yoga
.
  Teacher Li's love for yoga is also reflected in his understanding of yoga through every bit of his life《 In fact, the contents of Yoga Sutra can be explained by life" Every day's life is related to yoga
.
Whether it's cooking, watching TV series or watching movies, you can gain some knowledge of yoga from it
.
" It seems that teacher Li does not regard yoga as a profession, but as a hobby
.
Because he likes yoga, he will go all out.
.