[fitness experience] beautiful face and sexy figure are all desirable for women
.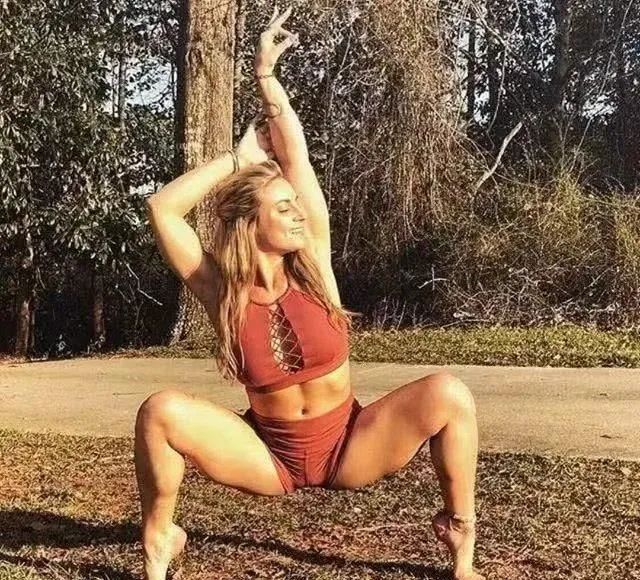 Besides, elegant temperament is also very important
.
If that sport can exercise these three aspects at the same time, yoga is the only one【 It's not as difficult as we think
.
The key lies in your determination
.
Many people practice yoga with high enthusiasm at the beginning, but they will become slack soon
.
They fish for three days and bask in the net for two days, and finally abandon yoga practice
.
It's hard at the beginning
.
We can't be very proficient in yoga as soon as we come into contact with it
.
But as long as you take the first step bravely and accumulate time, you will be able to master the yoga posture skillfully
.
You can burn fat through a large amount of yoga movements, reduce the redundant body fat, slim the waist, flatten the abdomen, and beautify the back, Let our figure become rich curve beauty! Let our body become healthy and energetic! The day of practicing yoga should be spent like this
.
In the morning, we should start practicing several groups of yoga movements to wake up our sleeping body, so that we can keep energetic in our work and life
.
At noon, we should start stretching yoga movements after work, stretching ligaments, moving bones, improving the pain of lumbar vertebra, cervical vertebra and spine, and ensuring our health
.
Before going to bed, we should practice the last group of yoga movements, Eliminate fatigue, relieve stress, improve sleep quality, let us easily fall asleep
.
Stick to these three stages of yoga every day, burn back fat, optimize back curve, and help you build a slim back like willow
.
Action, do not always let Yoga stay in the mouth, take a look at the following yoga moves, let our body move up
.
Body shaping Yoga 1: detailed explanation of the transition movement of downward dog style: prepare for the movement practice of downward dog style, exhale, put both hands on both sides of the right foot, lift the left heel, inhale and withdraw the right foot, lift the buttock backward, exhale and sink the heel, we make a short breathing adjustment and breathe evenly
.
Body shaping Yoga 2: single leg back extension (right) action details: inhale and raise your head, push your body straight up, turn your body and pelvis to the direction of your right leg, and keep your left foot palm close to the inside of your right thigh
.
Inhale, raise your arms above your head, exhale, fold your body forward from your pelvis, hold your legs with both hands, inhale deeply again, lift your chest up, and exhale with your abdomen, chest, and forehead close to your right leg in turn, so as to reach your comfortable limit
.
Don't force us to stop and relax
.
The back side of the right thigh will get deeper and deeper lengthening
.
Keep breathing smooth
.
Don't hold your breath or hold your breath
.
Slightly relax the shoulders and neck, slightly tighten the upper side of the right thigh, after the last exhalation, inhale to relax your hands and straighten your back
.
Body shaping Yoga 3: detailed explanation of body lifting: lie flat on the yoga mat, today's practice is around the pelvis, we also focus on the position of the hip, relax the muscles of the hip, and realize the position of the groin is soft and relaxed
.
The whole lower back is relaxed and stretched
.
The week of navel is accompanied by slight floating of breath
.
The lower abdomen is soft and the whole back is soft
.
You can continue to rest here
.
If you get up, please turn to the right side and sit up slowly [disclaimer]
.