Click on the blue word "lazy lazy Yoga notes" above to pay attention to the official account and give yourself a reason to contact yoga
.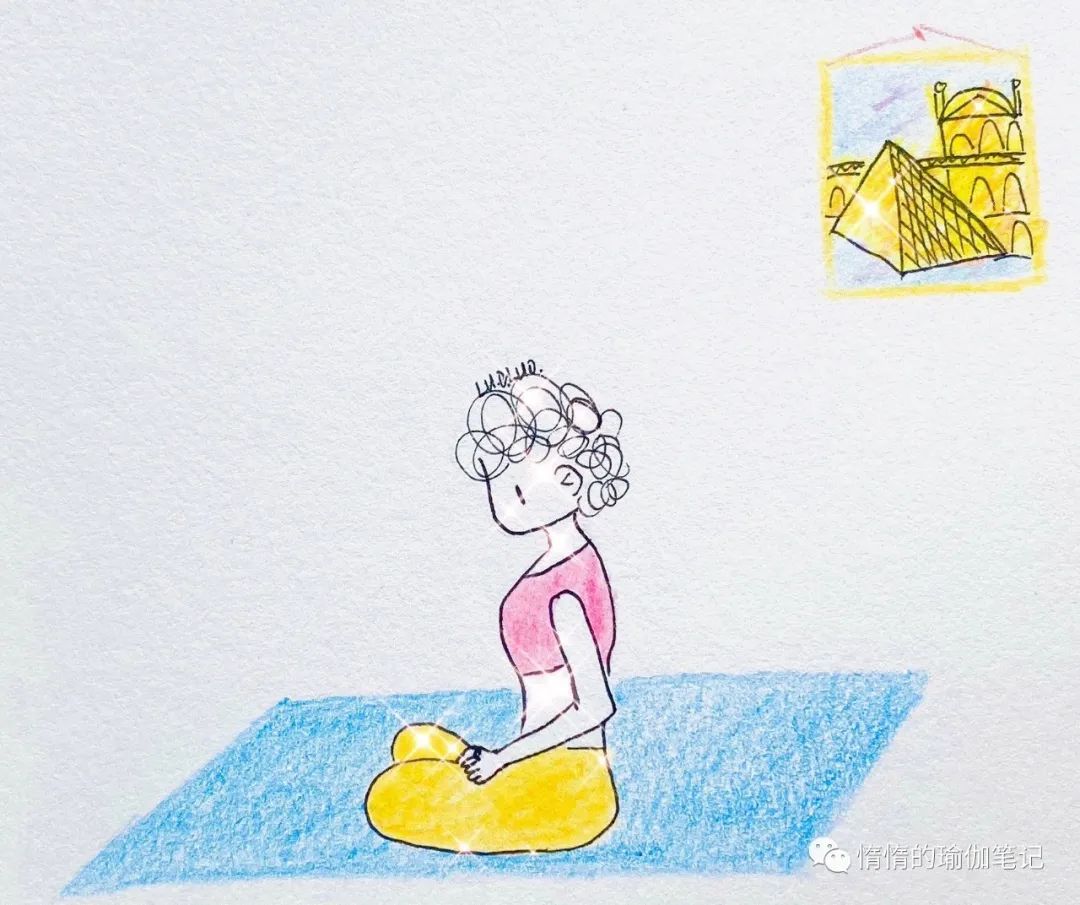 I hope that the wisdom of books and yoga can help you.) Yoga is a kind of practice
.
Do you have to practice in the mountains? The answer is no, living in the city, we need the nourishment of yoga, whether it is physical, spiritual, or spiritual level
.
  Perhaps, you will be stunned, yoga is just a few postures, how can it work on the spirit and soul? Let's take a look at Tomas' description of how yoga can help people overcome difficulties in life
.
  When Tomas zorzo was 14 years old, he first studied yoga with his brother
.
He read Andr é Van lysebeth's book, life can control breathing, saw a picture of patabhi Jois in the book, and then planted the seeds of longing to see patabhi Jois
.
He later went to Mysore, where he developed dysentery in Mumbai
.
Patabhi Jois cured him and accepted him as a disciple
.
 " Pattabhi Jois is very pragmatic, just like Krishnamacharya, they all want to bring spiritual cultivation into real life instead of living in seclusion
.
The traditional yogi may have to give up all material life and live in seclusion in the cave, but Krishnamacharya and all his disciples have their own families
.
They have changed the world's concept of yoga, so today's yogis don't have to give up real life
.
  Getting married and starting a business will make you experience difficulties in real life《 Yoga Sutra mentions that in order to enter the realm of yoga, we must put it down, not cling or attachment
.
This is very contradictory, because we can't help but rely on and be attached to each other psychologically
.
Having children is an extraordinary life experience
.
You have to love your children as much as you can, but you can't rely on them
.
If you don't have children, you won't face such a dilemma
.
  Born as human beings, the goal of our spiritual growth is not to be bothered by these problems through various challenges in life, that is, to become a spectator of life, to observe the ups and downs, but not to be entangled by desire, just to pay attention
.
The difficulty is here
.
  You have to accept that life is fickle and ever-changing
.
This is a kind of non persistent practice
.
We have to say goodbye to the people around us one day
.
We can't control it
.
Life is rich, especially when you have a family
.
We often don't get what we expect, and what we don't want comes one after another
.
You can observe that there are persistent, disgusting, desire and other emotions in yourself all the time
.
"   Binding lotus   In life, people always say, "how hard is it?" When you think about it, difficulties are everywhere, which may be the norm
.
When I first practiced yoga, I felt tight, hard and inflexible
.
Through gradual practice, my body was slowly opened
.
At the same time, my concentration is improving
.
  This kind of concentration can also be applied to work and life
.
Although the workplace always reverberates with the laughter or discussion of colleagues, once I put on the headphones, I can create a barrier for myself, a space that only belongs to me, and then devote myself to one thing
.
  I like to be quiet
.
After practicing yoga for a long time, I feel that the realm of inner peace is especially beautiful
.
Occasionally, strange ideas come up, such as going into the mountains to practice
.
In the deep mountains and forests, there are houses with smoke curling in the distance, lush trees in the endless horizon, the smell of grass and flowers, and the chirping laughter of birds
.
It's not very leisurely to wait for the sunrise and sunset every day and watch the changes of the four seasons coldly?   Even if you don't practice yoga, if you stay in such an environment for a period of time, you will feel calm
.
It seems that it's not difficult to pursue inner peace like this
.
What's really difficult is to hide in the market
.
Let oneself live in the complicated environment, but always can have a calm heart, can't help but sigh this must have a strong heart?   After reading the description of Tomas, I think that Ashtanga Yoga can bring such super power to people
.
We don't have to give up our normal life, but we can practice yoga
.
In other words, the practice of yoga can help us better deal with all kinds of problems in life
.
  Of course, this practice must be distracted
.
I think we should cultivate a heart that is not persistent and infatuated
.
This is my deep feeling after my recent training
.
In the past, I think yoga emphasizes more on the connection, the connection between people, the connection between people and nature, the connection between people and everything
.
This sense of connection is not difficult to form, because we are part of nature
.
  Nowadays, to experience yoga without persistence and obsession, the difficulty coefficient increases sharply
.
The biggest difference between human beings and animals in this life is that we have thinking and thinking, which brings us all kinds of obstacles or obstacles
.
A lot of things, once used to, we are easy to rely on, it is difficult to give up, whether it is good, bad, belong to us, or others   For example, in yoga practice, many people love challenging difficult postures
.
I guess this kind of psychology should be: on the one hand, after mastering a certain individual postures, we will have a very strong sense of achievement and satisfaction, which makes it difficult for us to give up; On the other hand, in the process of mastering asana, we are also experiencing the control of the body, so as to realize our desire for control
.
Once aroused, we are not willing to give up; In addition, not everyone can do difficult postures
.
After that, inexplicably, we will feel superior to others
.
This should be the ego
.
  I just dare to guess the psychology of Yoga people
.
If it's true, how can we not stick to difficult postures? For the inner sense of achievement and satisfaction, I think it can be obtained in many actions, such as helping others, then do more helpful things
.
  After all, the body will grow old and degenerate
.
One day, the difficult postures we get will be lost one by one
.
To realize this, it is more practical to remind yourself not to indulge in obsession and control of the body
.
  We should crack down on the ego
.
Yoga masters are so modest, we are just a little younger generation, where the courage to have a sense of superiority
.
  Looking at his analysis seems to be reasonable, in fact, it is just a moment of soberness
.
In life, too many temptations and desires will make our hearts confused
.
  From today on, give yourself psychological construction, everything does not belong to me, they will come quietly, will also go quietly, if I can do a cold eye, maybe I will get real freedom
.
  Click "watching" (the lower right corner of the page), the world will be better because of your click!         Welcome to lazy Yoga notes                Long press the figure below to identify the QR code.
.