Mingxi Yoga [zero foundation] training class | find your best way of learning, Training content: primary course a primary postural method (more than 150 postural methods and teaching skills) a primary breathing method (more than 14 breathing methods and teaching skills) a cleansing technique (more than four Yoga detoxification cleansing techniques) a primary Yoga rest technique – Art and skills of relaxation a primary meditation theory and practice a anatomical Physiology (muscle, body, body, body, etc.) The correct practice of joints in asana) and its Yoga application a yoga history and Indian yoga philosophy a yoga eight branch method and yoga faction (focusing on Wang yoga, hatha yoga, wisdom yoga, karma yoga and devotional yoga) a yoga physiology (including exercise physiology and breathing physiology) a comprehensive course for primary trainer Yoga, rest and other courses, professional skills Course arrangement, etc.) Intermediate Course B intermediate and advanced postural method (more than 150 kinds and teaching skills) B intermediate breathing method (more than 14 kinds of breathing adjustment methods and teaching skills) B cleaning technique B intermediate Yoga rest technique (state reached by rest technique and relaxation skills) B intermediate meditation theory and practice B anatomical physiology (Meridian physiotherapy and Sports Anatomy) and its Yoga application B Yoga psychology B intermediate comprehensive coach Courses (how to teach intermediate postural, breathing, meditation, yoga rest and other courses, teacher space and student support skills, how to organize creative lectures or workshops, how to organize singing, how to teach cleansing, energy lock How to meet the special requirements of students, etc.) Advanced Course C Advanced postural method (the safety practice skills of difficult postures and the analysis of difficult movements in yoga postures) C analysis, evaluation and benign adjustment of the posture and physical quality of guests C application of yoga sports medicine, sports physiology, sports nutrition and communication psychology C Yoga Art (double, parent-child, children's intelligence, dance rhyme Group) C Advanced coach comprehensive course (meditation, meditation) is suitable for the crowd
.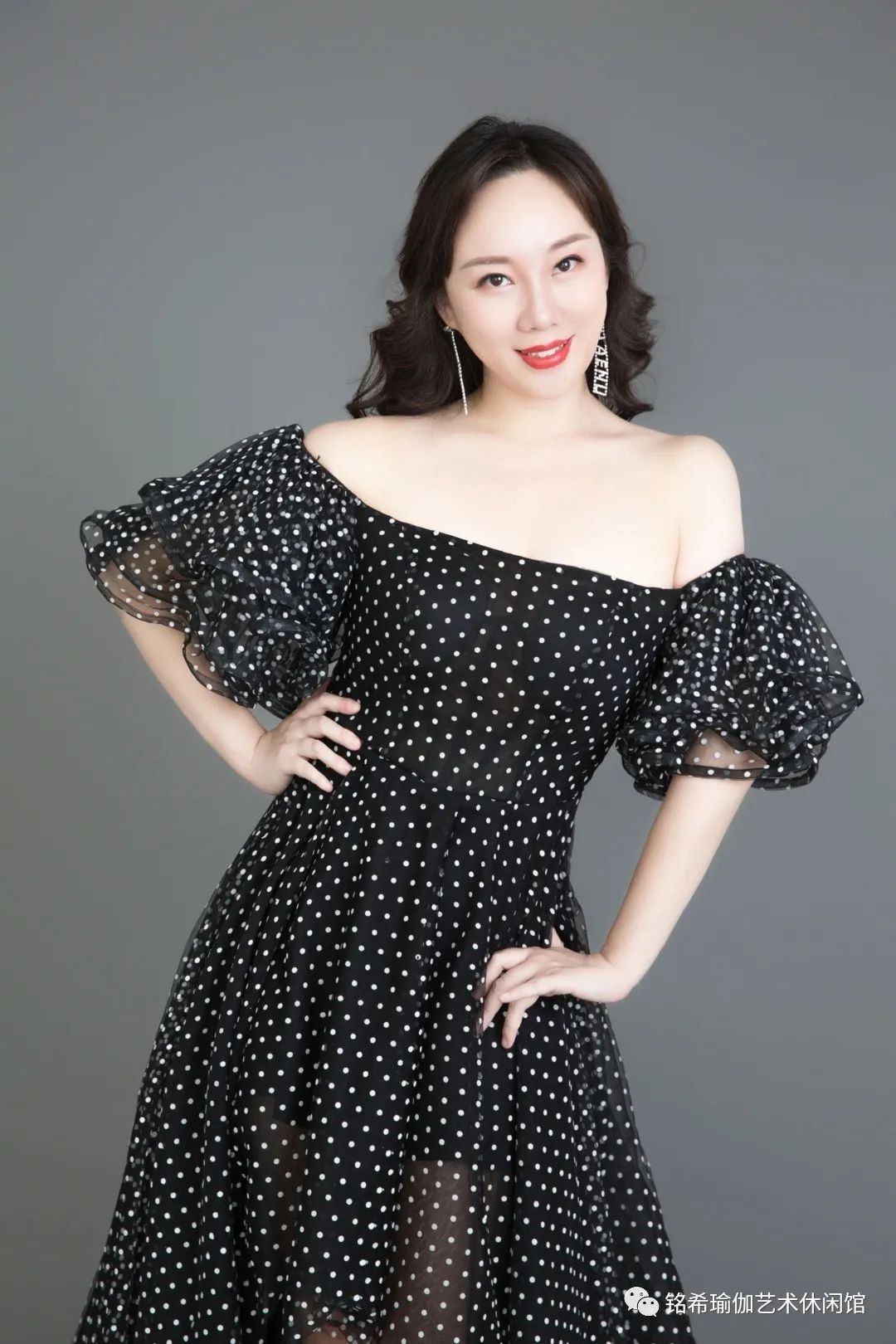 Yoga lovers who want to learn yoga knowledge systematically, zero basic students who want to work as yoga teachers, students who want to increase employment opportunities, full-time mothers, full-time wives, etc
.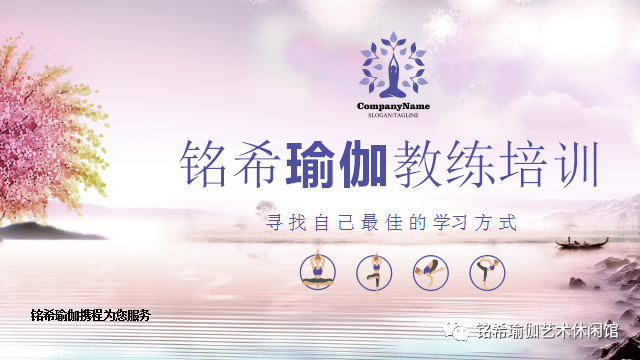 Teacher Wang Lan works as a professional dancer in Jinan song and dance theater
.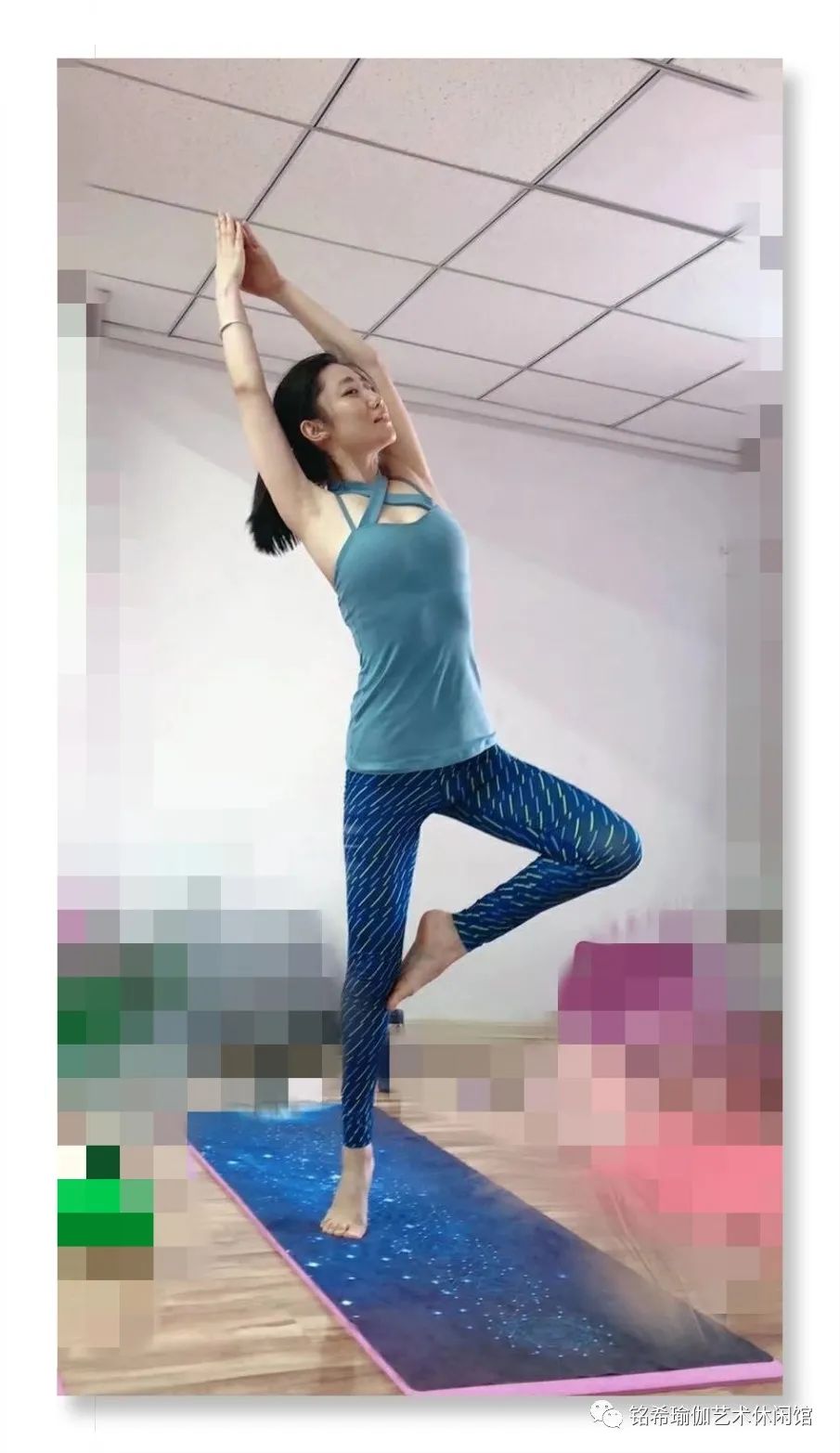 She has rich experience in dance performance, teaching and choreography
.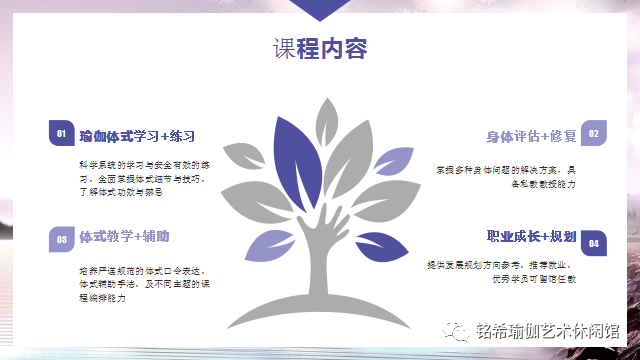 Summer teacher, insideflow, a pioneer teacher in China ● insideyoga 200ttc certified senior yoga instructor * 2009 – graduated from "yoga instructor advanced class of Asian Yoga Association", and successively obtained "Hatha Yoga", "ball yoga", "flow yoga" and "Hatha Yoga" "High temperature Yoga" senior tutor training certificate started teaching in 2012
.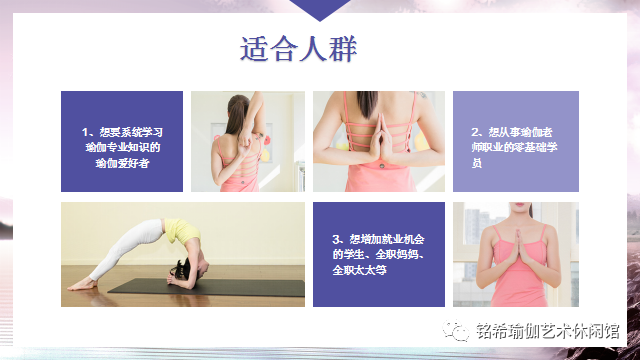 In 2015, it won the certification of * [right and left Pilates training college mat Pilates private physical therapy rehabilitation teacher] * [right and left Pilates training college 3D sports anatomy]; in 2017 * [noad stretching private teaching application technology] * in 2018, it founded the yoga studio "Mingxi art yoga" life hall, mainly undertaking the production of yoga courses, After the recovery of private teaching, business class, * good at: postpartum recovery of private teaching, Pilates big equipment private teaching posture adjustment, Pilates cushion on small tools class * course features: natural integration of Yoga Pilates as a whole, to present customers with more comprehensive and efficient sports courses, language accuracy, easy to understand, anatomy small knowledge expression is not rigid, better to find the feeling of muscle power, That is "awareness of the moment", which enables customers to have a clearer understanding of their own body after class, that is, "knowing what it is, knowing why it is"【 Professional is the best sales, sports is a lifelong career, I am willing to pour what I have learned to help customers build a healthy body without reservation!] Teacher Xin Yue began to teach yoga in 2016 and has a good learning experience of Philosophy Classics
.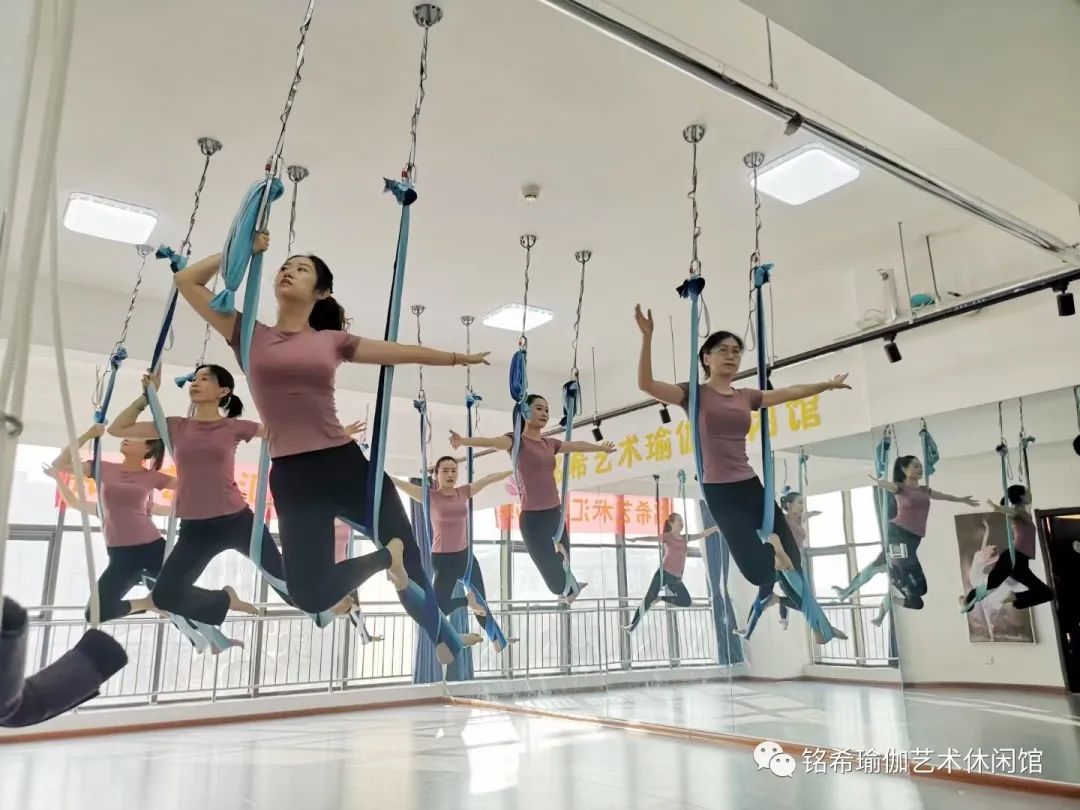 Have a sense of responsibility, can take the initiative to care about the growth of students in body, mind and spirit
.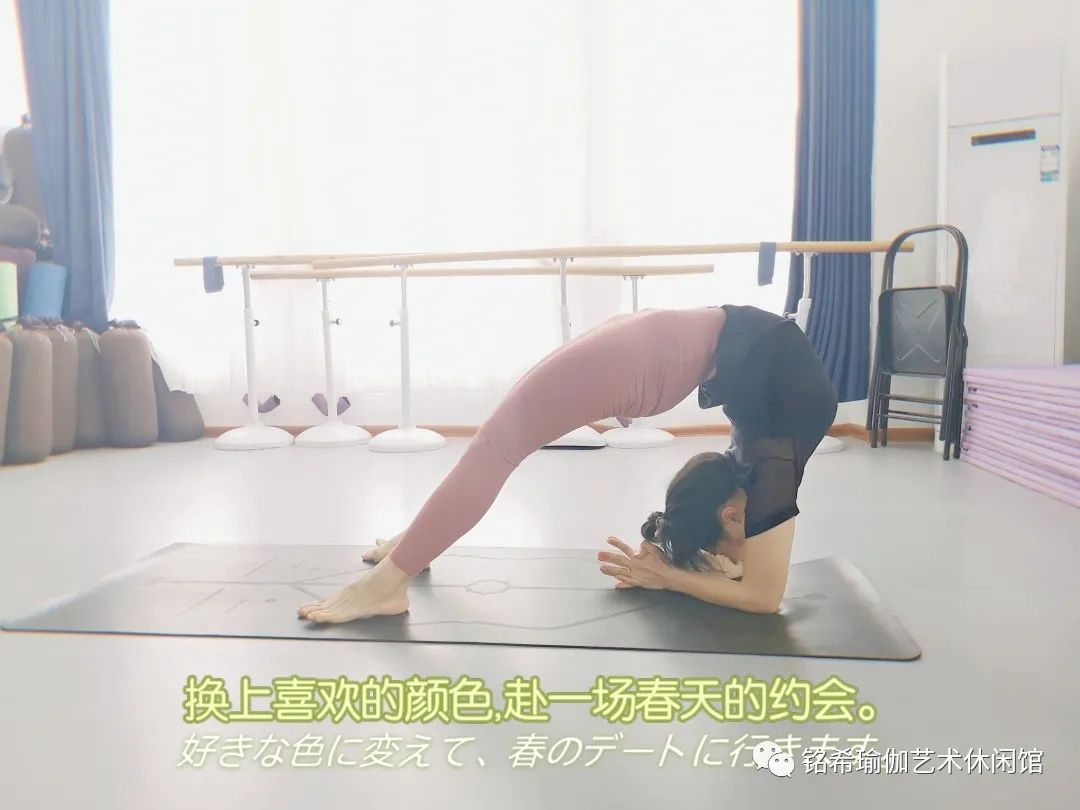 Teacher Zhou Meng has many years of yoga practice experience
.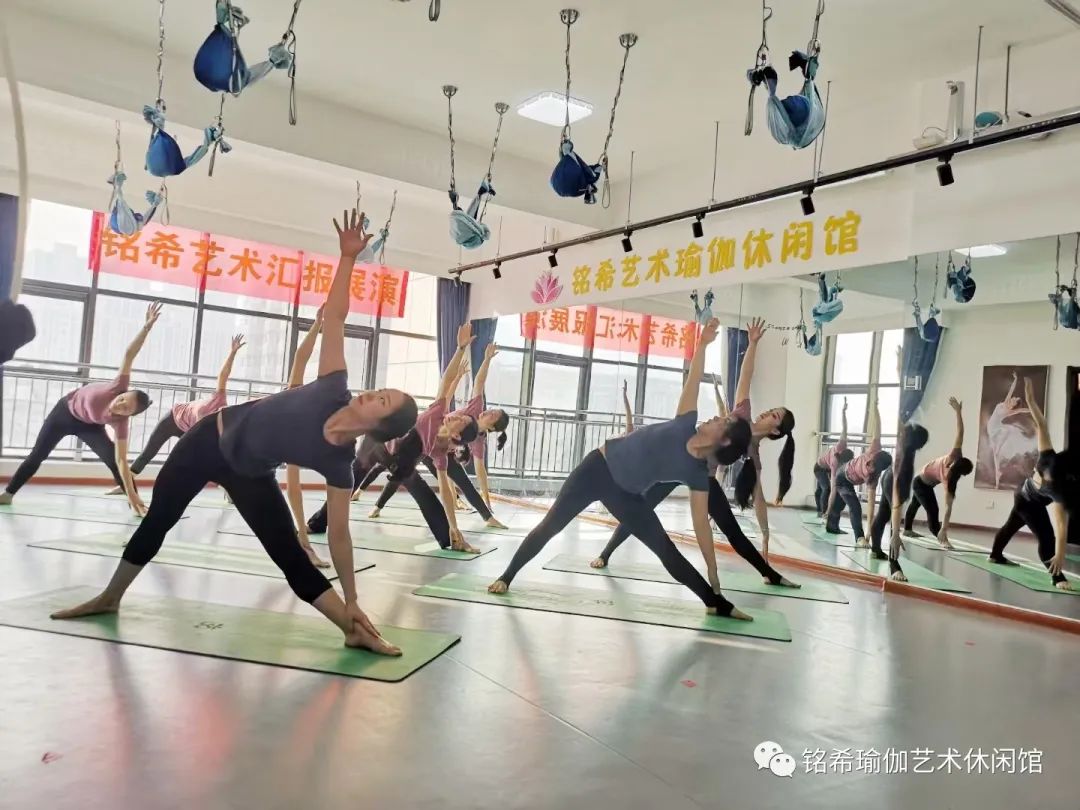 In 2016, she passed the qualification certification of yoga instructor and began to teach yoga
.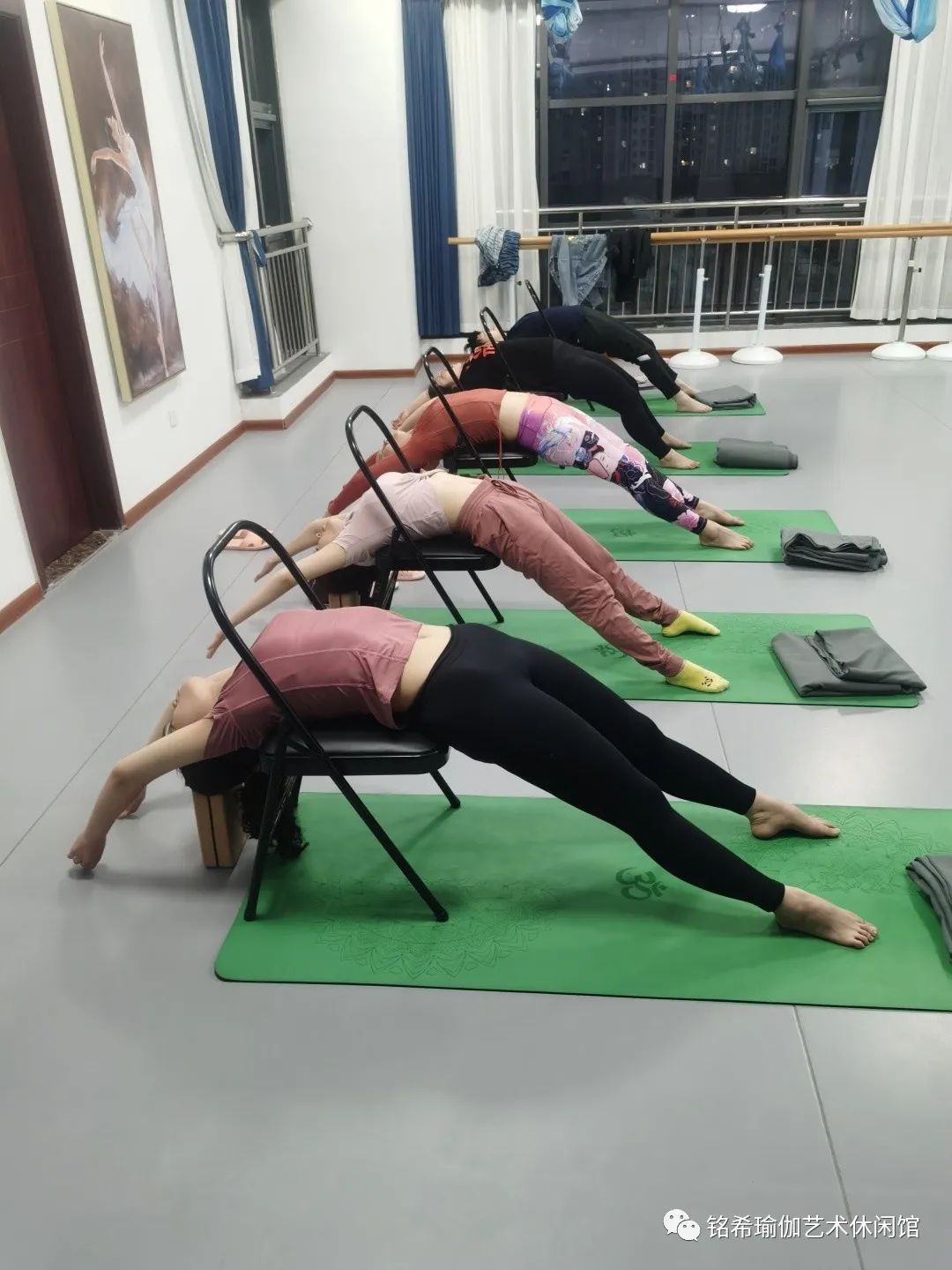 She has a solid theoretical foundation of yoga and can help members understand yoga
.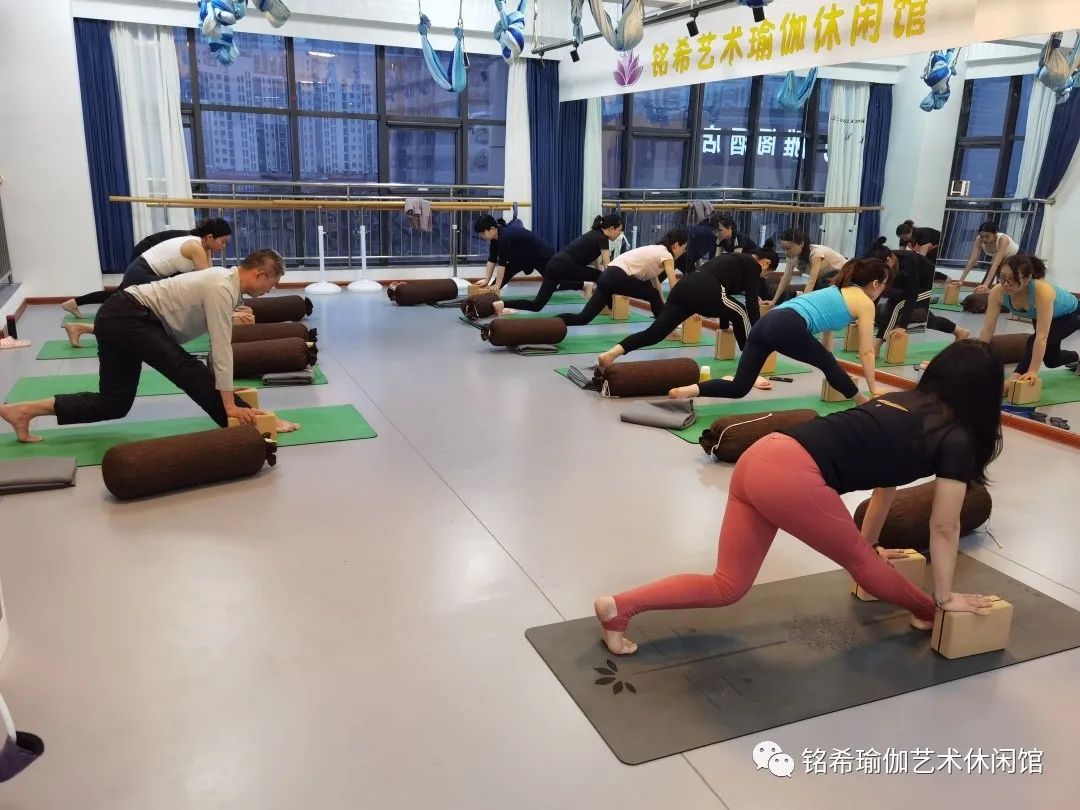 Mingxi Yoga Tel: 17705311660summer15053172222 Teacher Wang address: 501, building 1, Hexin city square, Jinan City, Shandong Province.
.