Flow Yoga principle | sequence arrangement & posture breakthrough training time: 6 days, 9:00-12:00, 13:30-16:306, June 6-june 11   Registration starts..
.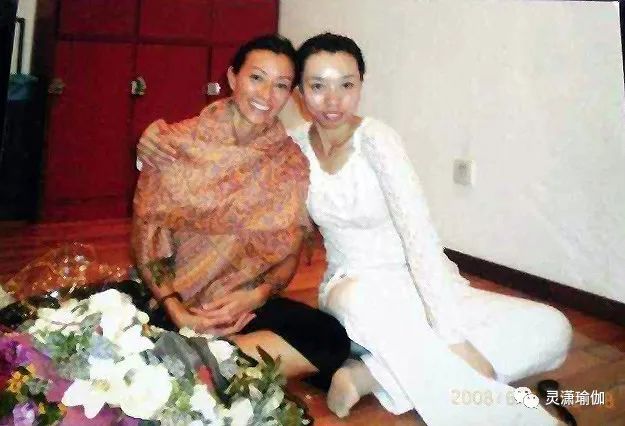 July 10 – July 15   Content: Hatha vinyasa flow yoga 1
.
Traditional flow yoga Prana Flow Yoga 2
.
Energy flow yoga 3
.
All kinds of sequence learning 4
.
Course arrangement ideas and essentials 5
.
Physical fitness improvement 6
.
Advanced postures breakthrough charge 7800 yuan, LingXiao Yoga store celebration discount 4980 yuan, teacher Lin Hui's special price 3900 yuan
.
This training can also follow up personal time, only choose the morning postures breakthrough and improvement part, as follows:   Flow yoga training morning breakthrough lesson 1
.
Introduction of local quick breakthrough lesson borrowing accessories, the most effective and safe breakthrough of shoulder, hip, spine, leg, head handstand, hand handstand and other postures
.
Class time: 9:15-10:15am from May 10 to May 15 tuition: 280 yuan per lesson, the whole course is 990 yuan (6 sessions)
.
2
.
Introduction of all dimensional shaping and postures lesson through the theme course: energy activation, core speed carving, whole body fat burning Break through the international traditional flow yoga and energy flow yoga courses such as balance and physical and mental advancement, and strengthen the whole body flexibility and comprehensive shaping
.
10: In 2006 and 2008, Demi / Lin Hui studied Flow Yoga with famous Flow Yoga tutors in China and the United States
.
He has 15 years of experience in teaching and training flow yoga
.
He inherits the international standard of the course and integrates new shaping and breakthrough methods and skills Enrich the curriculum..
.
Curriculum welfare increase the use of small tools, focus on targeted breakthroughs, add advanced handstand in some parts, and enrich the recommended crowd of hot theme courses such as "flow" thin abdomen, hip, beautiful back, and fiber limbs   Yoga coaches need to improve the ability of self body posture, teaching mode and skills
.
Yoga lovers have yoga common sense of shaping, improving vitality, strengthening physical strength and physical fitness
.
Energy flow yoga is the flow of consciousness yoga
.
More emphasis will be put on the withdrawal of the senses introverted (often need to close your eyes to experience), will turn to the inner consciousness, to experience the flow of consciousness in the body, so to a large extent, to avoid the competition between practitioners in the positive practice, cultivate our quality of concentration
.
In order to ensure the smooth flow of consciousness in the body, each group of mobile postures is usually repeated 3 to 4 times to consolidate and strengthen the awareness of Qingming
.
Of course, it requires us to perceive the energy level more carefully
.
Energy flow yoga is Yin Yang Flow Yoga
.
     " When the meaning comes, the Qi comes; when the Qi comes, the blood comes; when the blood comes, the force comes
.
"
.
In fact, prana, also known as life energy in yoga, can flow with the movement of ideas
.
Where our focus is, Qi will be led to; Qi needs to be injected and released through the movement of breathing
.
Inspiration, belonging to Yang, gives us a relatively active, expanding and upward force in our inner space; Exhalation, belonging to Yin, gives us a relatively passive, gathering and sinking force in the inner space
.
For the spine, the transformation of yin and Yang in breathing creates a wave like flowing feeling for us
.
For the whole body, the upward limbs belong to Yang and the downward limbs belong to Yin; The backward bend belongs to Yang and the forward bend belongs to Yin
.
Breathing also creates longitudinal extension and relaxation, as well as horizontal expansion and contraction, and produces the unique rhythm of ups and downs of yin and Yang
.
Energy flow yoga is the middle flow yoga
.
  Flow yoga does not emphasize the practice of middle pulse, but focuses more on the exercise of muscle strength, as well as the coordination between breathing and postures
.
In essence, it belongs to a school of partial Yang
.
Energy flow yoga is actually a flow between Yin Yoga and yang yoga, which has the initiative and strength of Yang Yoga, and the passivity and compliance of Yin Yoga
.
Lingxiao yoga, help you successfully open the road of yoga.
.