Click on the blue word "lazy lazy Yoga notes" above to pay attention to the official account and give yourself a reason to contact yoga
.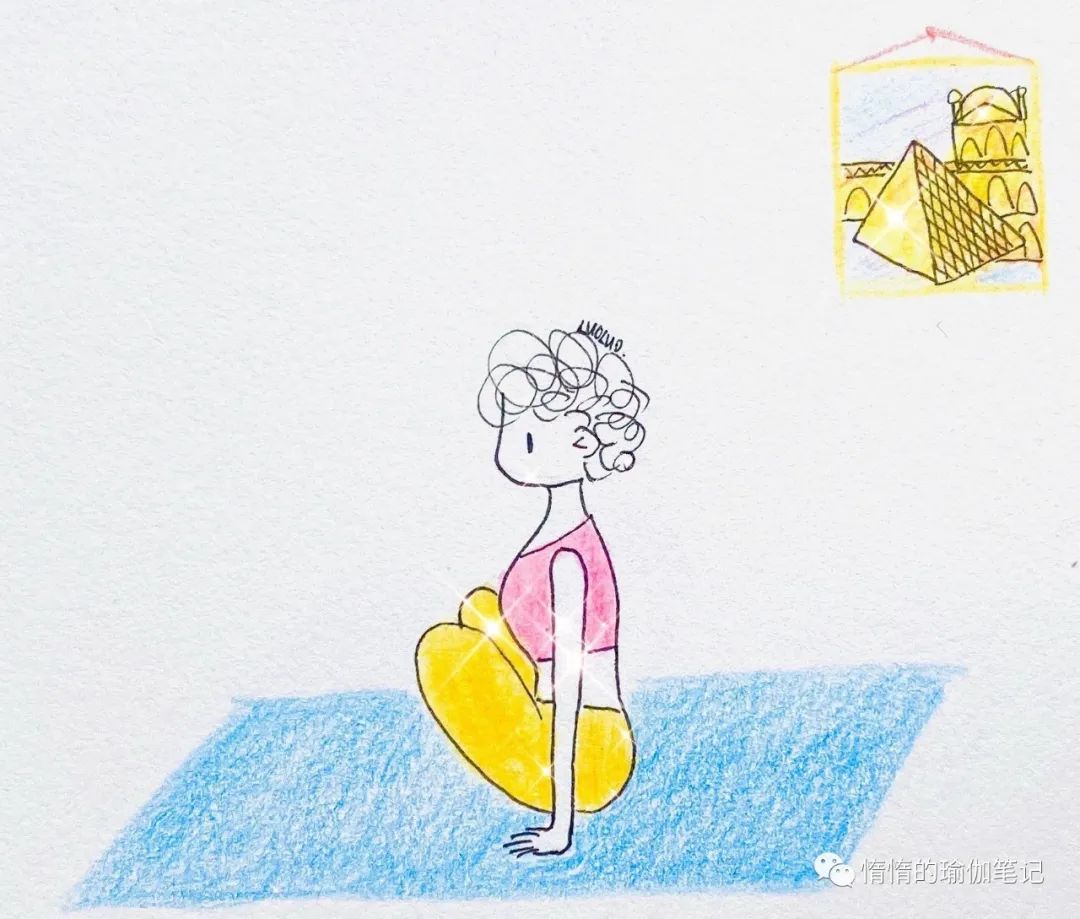 I hope that the wisdom of books and yoga can help you.) India has recently attracted the attention of the international community, because the epidemic there is out of control, which will put the world in crisis
.
I think it's a pity that although I haven't set foot on that mysterious land, because of practicing yoga, I feel closer and closer to me
.
Strange to say, I may have seen some movies and read some books, which are more or less mixed with the culture and spirit of India, making me closer to this magical country on the psychological level
.
  When Tomas zorzo was 14 years old, he first studied yoga with his brother
.
He read Andr é Van lysebeth's book, life can control breathing, saw a picture of patabhi Jois in the book, and then planted the seeds of longing to see patabhi Jois
.
He later went to Mysore, where he developed dysentery in Mumbai
.
Patabhi Jois cured him and accepted him as a disciple
.
  In heritage, Tomas describes what he thinks of Mysore
.
 " Now Mysore has changed
.
In the past, this small city was very beautiful, full of rich colors and Indian customs
.
Students could only live in simple rooms and hotels
.
Now life has improved and there are all kinds of goods and materials, but we didn't have anything back then
.
There were only four walls in the house
.
I think that kind of environment is very important for students' mental growth, because we can have a very simple life
.
  India's simplicity has a healing effect
.
When we come to Mysore, we must let go of all the problems in western social life; When we come to Mysore, we have to empty ourselves
.
You can see that the people here draw water every day
.
Although they lack convenient materials, they are very rich
.
Many families have nothing, but they are super happy; Even if you have no money to eat, you are warmly welcome to their home for lunch
.
So unconsciously, we will become more relaxed
.
So when I saw the students here starting to ride motorcycles and live in luxury suites, I always felt that it was not so good
.
When things get too good, you just   Lotus lift   As early as before this regular yoga practice, the closest distance between me and India should be the Group Construction organized by the company many years ago, going to Bali
.
Although this is an island in Indonesia, in the words of my colleagues, this island is very different from other islands and full of amorous feelings
.
Before that, I didn't quite understand the meaning of this
.
When I got there, I understood it
.
  Bali has a strong religious color, I guess it should be a very thick shadow of Hinduism
.
There are many temples on the island, even the stone statues are surrounded by cloth, which should be a kind of respect for God
.
The residents of the island worship regularly, so there are traces of incense burning everywhere at the door of the shop
.
  In the seaside, sometimes a daze Pavilion leaps into the eye, is inexplicably like the appearance of this pavilion
.
For me who love the sea, it's not difficult for me to face the sea and stay quietly for a day
.
But at that time, we were more collective projects and did not realize this small wish
.
Now I think back, if I could blow the sea breeze, listen to the roar of the waves, and practice yoga, wouldn't it be leisurely
.
  I just stayed on the island for 4-5 days, but I like it very much
.
It's like some kind of home in my heart
.
Later, I learned that there are many excellent yoga teachers on the island, who offer regular courses or workshops
.
A few years later, I also planned to set foot on this land again, but due to the volcanic eruption, I was forced to cancel the trip
.
  Although I have no religious belief, I am full of awe for religion
.
I think it is mysterious and marvel at its great power
.
While continuing to practice asana, I will also choose some yoga books to cultivate my sentiment
.
Fortunately, under the guidance of Helen, I once read several Yoga classics, listened to the teacher talk about some Indian culture, and recommended several Indian movies
.
As a result, the search for India took a few steps forward unconsciously
.
  Bollywood is also a kind of magical existence
.
When I was a child, I had the impression that the actors would sing and dance when they were talking about Indian movies, and that kind of concert made people feel happy
.
Later, when I saw Indian films, I found that under their gorgeous surface, there were always very profound connotations, some of which were about inspiration, some about great love and some about reform
.
  The process of watching a movie is very lively
.
We will laugh and cry, but after the movie is over, there will always be something that will touch our heartstrings, even if it's just a kind of gentle teasing
.
I can't help sighing that this is a powerful cultural output
.
  One of my yoga classmates has been to India three times
.
He said that the air in India is filled with a taste of joy, which is a kind of joy from the heart
.
We will be unconsciously infected in such an environment
.
  Such a sense of happiness has nothing to do with the rich and the poor
.
After practicing yoga, I understand more and more that the rich and the poor and material things are just our desires
.
In fact, happiness exists in our hearts, just to see if we can find this kind of happiness
.
As Tomas described above, Mysore's life is very simple, but it is this kind of simplicity that makes it easier for people to touch happiness
.
It's very much like purification
.
When our hearts are pure, we will be happier
.
  Recently, I took part in the second training of Uji Yoga Workshop, and I have a new understanding of simple life
.
In those seven days, I was just running for busy courses
.
Even if I went out early and came back late, I was full of energy every day, and my heart was full and rich because of some concern
.
  On the second day after the training, I was a little flustered and a little uncomfortable
.
I even looked out of the window and just wanted to be in a daze for a while
.
It turns out that the seemingly busy seven days have already engraved the brand of calmness in my heart, which comes down to the fact that we are practicing and learning attentively every day
.
Once I'm free again, only in a daze can I approach a calm state
.
  Now, only by continuing to practice yoga can I continue to feel the magic of India
.
The involvement of yoga philosophy makes me firmly determined to continue yoga
.
  It is said that Indian philosophy will solve two difficult problems: how to face pain and death
.
This is very much like a kind of wisdom of life
.
If we understand it, we can walk freely in the world from now on without being disturbed by anything
.
I think it's also a kind of practice on earth
.
Click "watching" (the lower right corner of the page), the world will be better because of your click!         Welcome to lazy Yoga notes                Long press the figure below to identify the QR code.
.