Topic of Yoga course during pregnancy: Yoga time during pregnancy: 15:30-16:30 p.m
.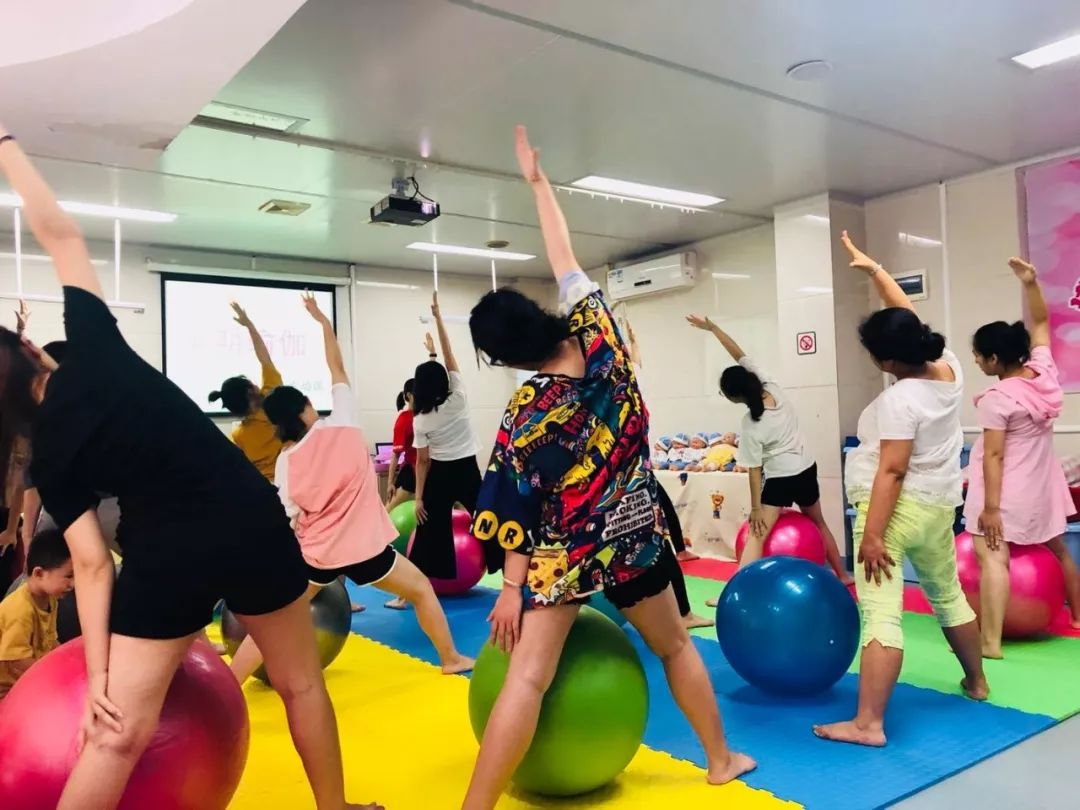 on Wednesday, May 19 teacher: he Yandi 1 (pregnant women's school on the second floor of maternity examination center) course object: middle and late pregnancy mothers note: for the sake of safety, it is recommended that pregnant mothers who sign up for the course be more than 16 weeks pregnant
.
Proper exercise of yoga during pregnancy is beneficial to pregnant women
.
Pregnant women with proper exercise experience are more successful in childbirth than those without exercise
.
When pregnant women exercise, the fetus will also exercise, the fetal heart rate will increase 10-15 times per minute, and the health condition at birth is also better than that of ordinary newborns
.
Breath adjustment is a process of regulating, prolonging and controlling inhalation, exhalation and breath holding
.
Breathing adjustment can lead expectant mothers to eliminate pressure and pain during pregnancy, and learn to calmly accept labor pains
.
The purpose of pranayama is to make the energy of body, mind and spirit everywhere
.
Our course will combine the practice of breathing adjustment with the practice of postures, give the physical and mental health to the expectant mother and the fetus, help the pregnant mother relieve the soreness of waist and knees, and relieve the physical discomfort during pregnancy
.
Through yoga training, let the mother to be inherit her spirit
.
Warm tips: 1
.
Finish eating 1 hour before class; 2
.
Replenish water before class and replenish water in time during class; 3
.
Empty the intestines and bladder 10 minutes before class; 4
.
Inform the teacher of dizziness and nausea during class; 5
.
Replenish nutrition in time after class; 6
.
Exercise according to your ability; 7
.
It's suitable for middle and late pregnancy; 8
.
Sweat will be discharged when doing yoga, Mothers, please prepare a towel
.
If you have the following conditions, please avoid attending this course: 1) placental or cervical dysfunction, placental abruption or aging, placental covering or close to the cervix; 2) high risk pregnancy, pregnancy induced hypertension, gestational diabetes mellitus; 3) habitual abortion history or induced abortion more than 3 times; 4) multiple births or twins; 5) venous thrombosis; 6) spasmodic colic or vaginal drip bleeding during pregnancy Massive hemorrhage 7) fetal malposition with umbilical cord around the neck 8) severe heart or respiratory disease 9) any other disease or factor that causes unfit exercise.
.