Dear boyaga people:     Due to the needs of epidemic prevention and control, Boya yoga has decided that we will only teach one-on-one from now on and disinfect each class every day
.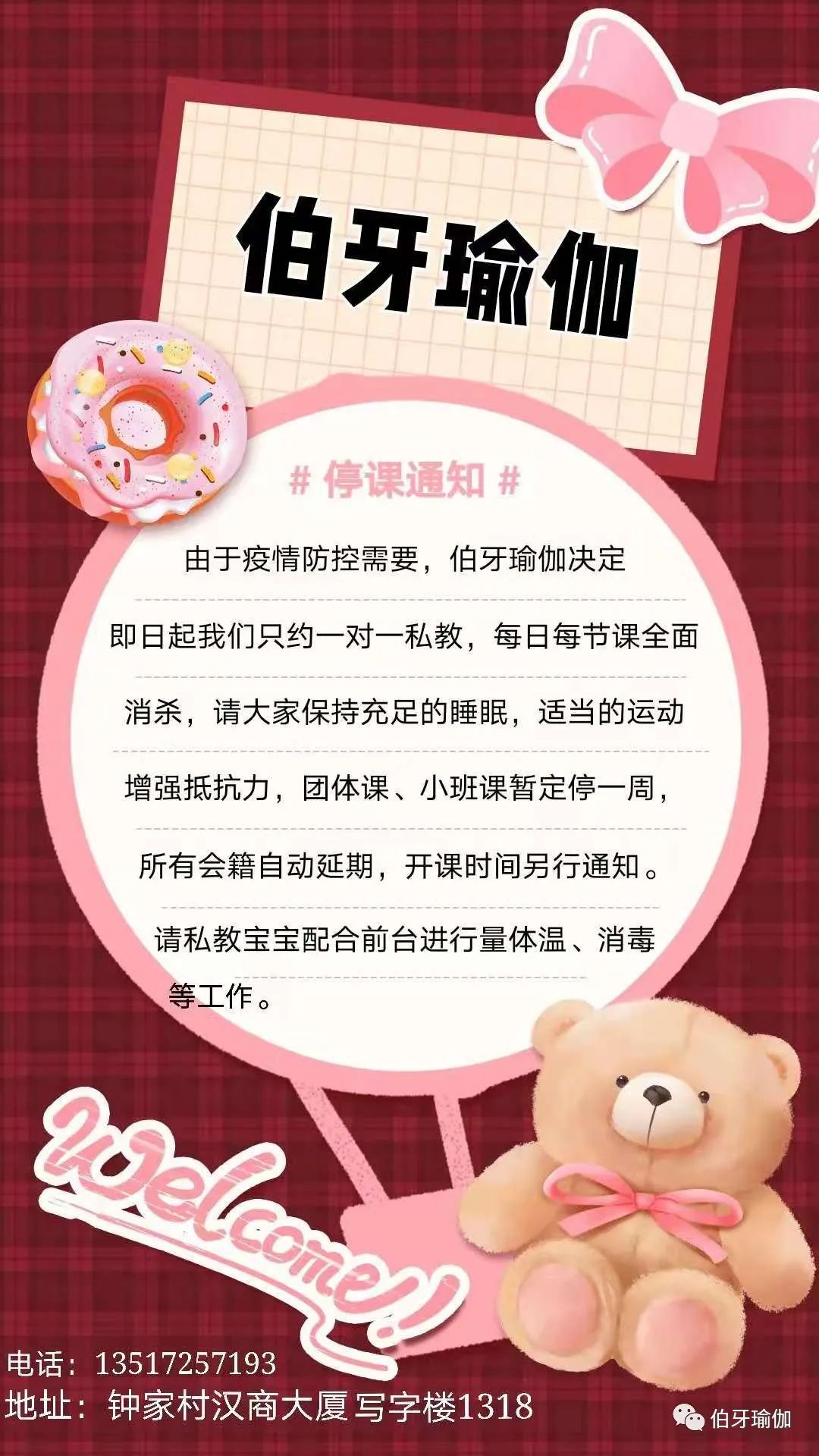 Please keep a good sleep, exercise properly and enhance your resistance
.
          Group classes and small classes will be suspended for one week from now on, and the card items will be automatically postponed
.
The specific opening time will be announced in the museum     Please teach the baby to cooperate with the front desk to take temperature, kill and so on..
.