"Wealth belongs to children and grandchildren, love belongs to youth, and only the body is your own." during the anti epidemic period, we should hold our own health
.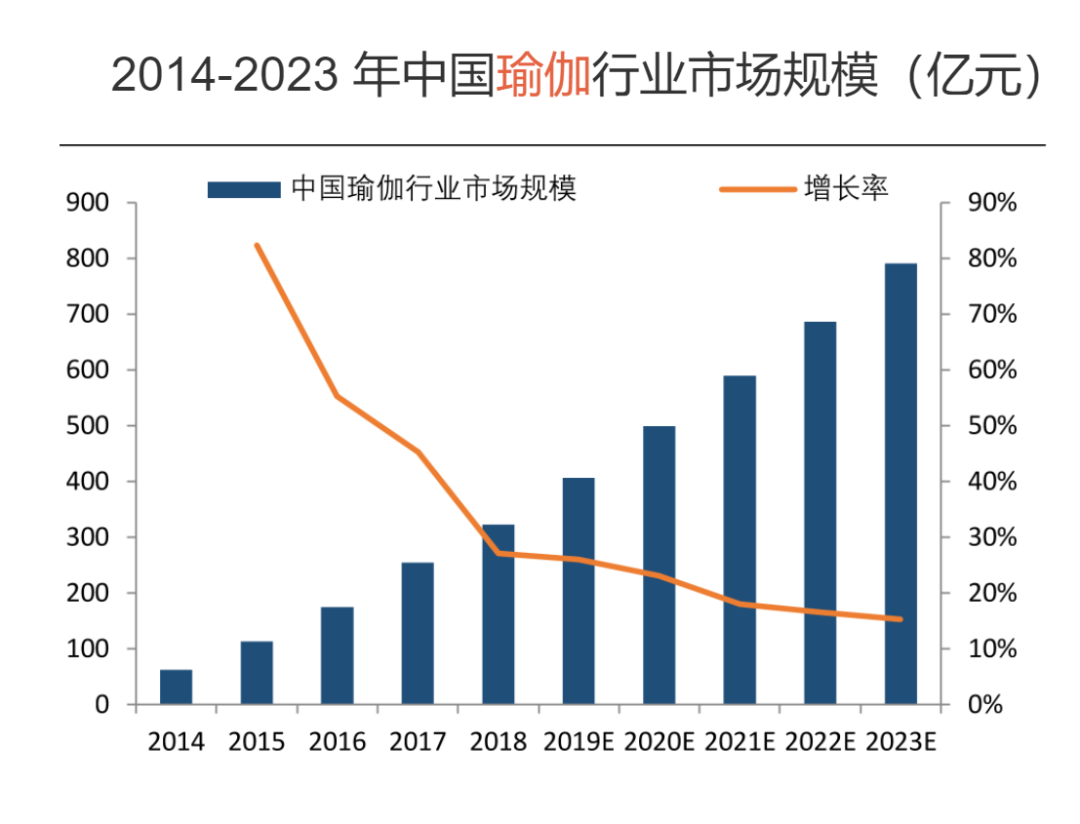 We all know that nothing is easy in the adult world except getting fat
.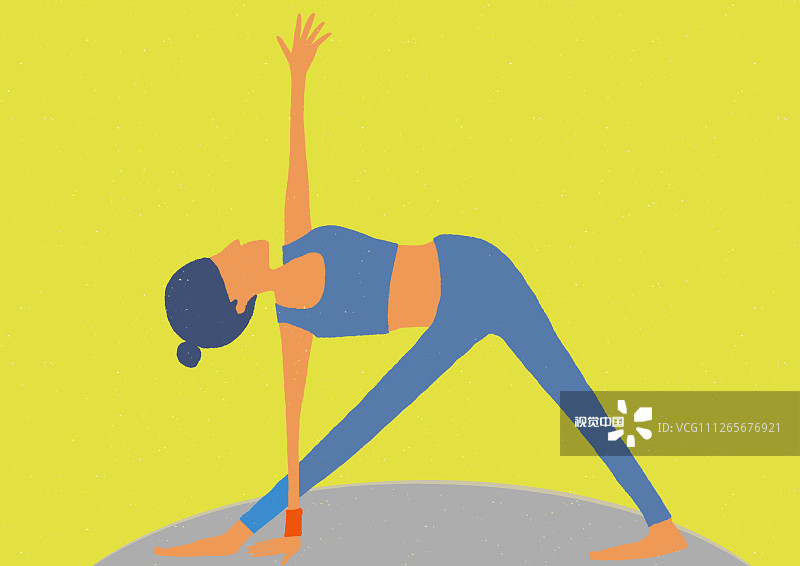 Recently, the State Council issued the national fitness plan (2021-2025), which made arrangements to promote a higher level of national fitness in the coming period and better meet the fitness and health needs of the people
.
And give birth to more new products, new formats and new models
.
Yoga has become the first choice for urban women
.
How does yoga come from? The rise of yoga has benefited from the significant increase in the popularity of American women's higher education
.
From the perspective of historical data, the graduation rate of all beauty higher education has steadily increased from 13.6% in 1980 to 23.6% in 2000
.
During 1990-2000, the enrollment rate of American women's higher education has stabilized at a high level of 65%, and the enrollment rate and graduation rate of women in higher education have remained at a high level
.
  Around the 1990s, yoga became popular in European and American countries
.
Although in India, the birthplace of yoga, yoga masters are basically men, as a sports and fitness project, yoga attracts the vast majority of lovers are women
.
A survey shows that female users account for more than 70% of Yoga users in the United States
.
Chinese Yoga has experienced the initial stage and the stage of rapid development· In 1985, China Central Television began to broadcast the program "Huilan yoga"· Independent yoga centers have been established in first tier cities such as Beijing, Shanghai, Guangzhou and Shenzhen· Most of the founders of the independently operated yoga hall are yoga lovers
.
The main purpose of establishing the yoga hall is to establish a place for professional yoga training for themselves and surrounding Yoga lovers· Some founders of Yoga institutions have established yoga instructor training institutions out of the lack of business operation knowledge of small yoga studio owners, the growing needs of Yoga lovers, and the needs of member management and market promotion of large and medium-sized yoga studios
.
Since 2016, the Internet and yoga industry have been closely integrated, and traditional yoga institutions have begun to explore the yoga o2o mode integrated with the Internet
.
So far, the yoga industry has developed rapidly
.
At present, the high-speed development is mainly caused by yoga teachers and yoga supplies manufacturers in the upstream of the yoga industry, online Yoga platforms and offline Yoga halls in the midstream, and our yoga consumers in the downstream
.
Yoga is a form of female fitness
.
Compared with the upstream, middle and downstream industrial structure of the fitness industry, the industrial structure of yoga is relatively different
.
According to the consumption attributes, the yoga industry is divided into yoga service consumption and yoga product consumption, that is, yoga services dominated by yoga venues and online Yoga apps, and yoga product consumption represented by yoga clothes and yoga mats
.
For example, y + and pureyoga, which are relatively early in China, are the first large-scale Yoga halls, as well as yoga classes in gyms dominated by Welsh and yitrillion Wade, which are the main places for the provision of Yoga services
.
The yoga clothes represented by lululemon occupy the main part of the consumption of yoga products
.
It is worth mentioning that yoga teachers are particularly special in the whole industry chain
.
They are both yoga consumers and yoga service providers
.
For example, yoga teachers themselves will receive training services from various venues, but they will also act as teachers and even operators
.
Although they are also teachers of sports and fitness, compared with fitness coaches, yoga teachers have many differences in the composition of the whole portrait
.
First, the gender distribution is obviously closer to women, while from the survey results, men account for only 12.2%
.
At the age level, it is mainly concentrated in the middle-aged and young people, of which the proportion of 31-35 years old is the highest, reaching 30.2%, followed by the range of 26-30 years old, accounting for 27.8%, while the proportion of 20-25 years old is only 11.7%
.
From these results, Female Yoga teachers have obvious advantages in this way of emphasizing the combination of body and mind, and there is no saying of "eating youth rice"
.
In terms of the geographical distribution of practitioners, Guangdong and Jiangsu seem to be two major "Yoga Education" provinces, accounting for 20% and 19.5% respectively
.
At the level of municipalities directly under the central government, Shanghai and Beijing, two first tier cities, have enough advanced foundation of healthy lifestyle to attract Yoga talents
.
For a long time, yoga was a business decided by yoga teachers
.
Among the comprehensive factors that lovers choose a yoga class, the personal style of yoga teachers accounts for 50%, and the level and qualification account for 41.1%
.
Similarly, more curriculum arrangements intervened by yoga teachers account for the highest proportion of 58.1% of all factors
.
Therefore, when the demand for yoga courses is growing, the teaching quality of yoga teachers also needs to speed up iteration
.
According to official data, "hot sweat yoga" is mainly for urban women aged 25-40
.
They have the need to reduce fat, but their exercise ability is weak and lack the basis of yoga
.
There is a moving heart, but there is no way to move
.
Therefore, "hot sweat yoga", which is easy to use and easier to burn fat, is a good solution
.
At the deeper level of user participation, there are opportunities to further form online and offline integration
.
Because the offline "people to people" scene is the scene with a stronger sense of experience, which has the opportunity to form a deeper connection with the original online users
.
For the original Yoga lovers, they also need to find a more convenient way to experience yoga outside the original physical space
.
Since the launch of "hot sweat yoga", the number of course practice has exceeded 4.7 million online
.
Keep has now opened up offline scenes and landed in keeland
.
More importantly, this online and offline integration can further expand the user education of Yoga category and connect online and offline based on high-quality coaches and IP curriculum system
.
At the end, the fitness course represented by bodybalance belongs to the new yoga category, which can land in comprehensive fitness clubs, fitness studios, yoga + Pilates halls, and even enterprises, hotels and online fitness platforms at a faster speed
.
Because in any comfortable place, a yoga mat can practice
.
According to the official data of Laimei, the course is suitable for people of any sports level
.
Consumers practice in the fitness club 1-2 times / week
.
On Laimei fitness app, the average practice time of the course is 33 minutes, and the practice frequency can reach 3.6 times / week
.
Under the guidance of a professional certified lemy coach, combined with inspiring music, it can not only release pressure, but also improve all-round body flexibility, balance strength, feel calm and focus
.
Practicing bodybalance is gradually becoming a new healthy lifestyle《 2021 China yoga industry report, with standardized "Fitness Yoga", American yogaworks once went public; Dynamic hiphop yoga has become a brand-new way for Puma to attract Chinese female customers; Even lululemon's yoga pants with fire are not only active in traditional yoga classrooms
.
On the other hand, although live broadcasting is not suitable for cloud fitness, yoga shows greater adaptability
.
During the epidemic last year, six of the eight training camps of super orangutan phase I were Yoga camps
.
One trillion Wade and Welsh launched one week online courses, and yoga was on the list of 4-5 days
.
These are two new trends of Yoga content, that is, to fitness and online and offline integration
.
Today's topic * do you think there is a more commercial way for women's fitness than Yoga* Welcome to leave a message at the end of the article ~.
.