– April 4, 2021 – Nana Dance Yoga Center   because / by / expert / trade / place / with / use / Na na Dance Yoga Center   To celebrate the successful release of lockdown, and to thank all the students and parents for their support and love, the charity show was held on Sunday, April 4, 2 : 00 – four : thirty   Venue: 345 outdoor Albert roadbox Hill show is a complete success, the dancers of the big and small students bring wonderful performances and show their own style, looking forward to our more wonderful performances at the end of the year – Here are the highlights  – Nana, the founder of the school, expressed the hope that she could be a disseminator of oriental dance and classical dance overseas, so that everyone could better feel the changes that dance has brought to people's spiritual life
.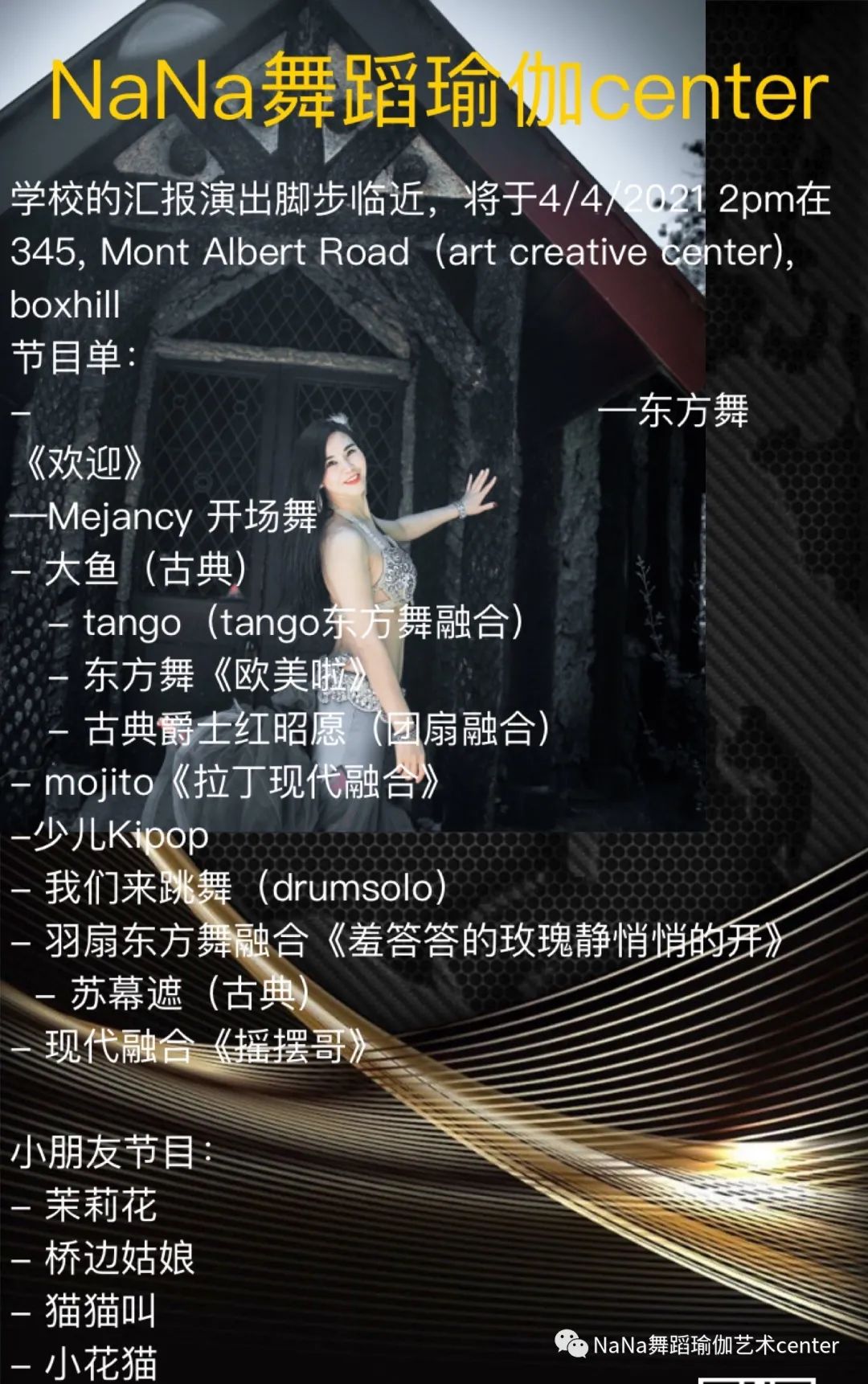 Nana Dance Yoga Center, the founder of the school, was officially enrolled in 2017
.
Currently, there are two teaching sites: highett and mtweaverley
.
The school has courses: Oriental dance class, classical dance class, physique class In addition, it also provides one-on-one VIP private classes and various kinds of dance training during holidays.
.