Taiwan Himalayan yoga meditation Association monthly online public lecture invited Yoga rambling series yoga is a map of spiritual practice time: 2021.2.13 Sunday afternoon 2-5pm Description: Spiritual gathering is the sharing of inheritance wisdom and common learning purification.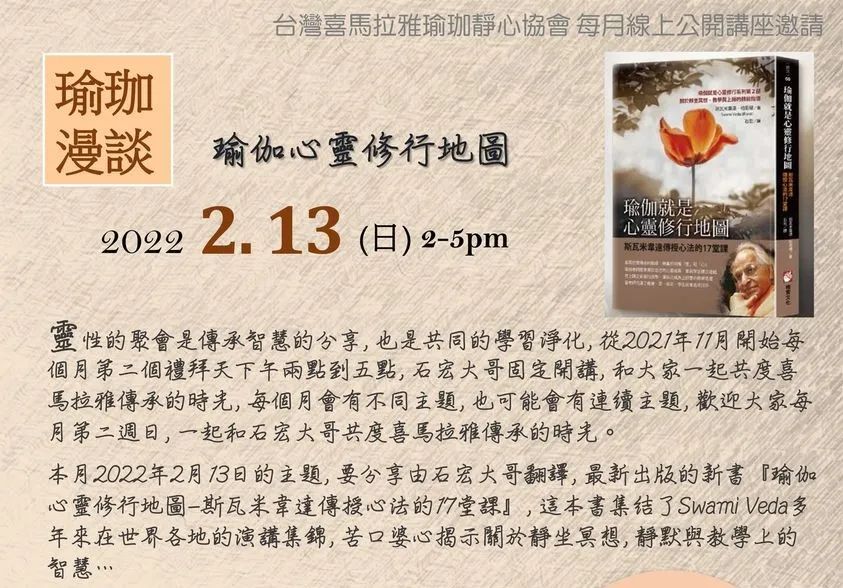 From 2 p.m.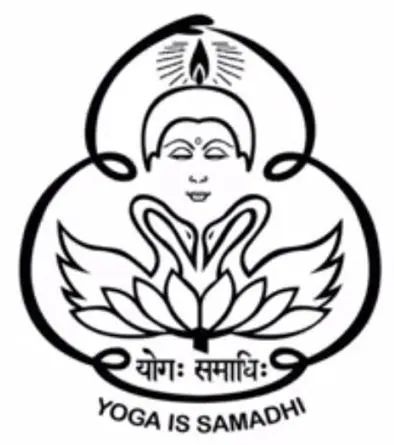 to 5 p.m.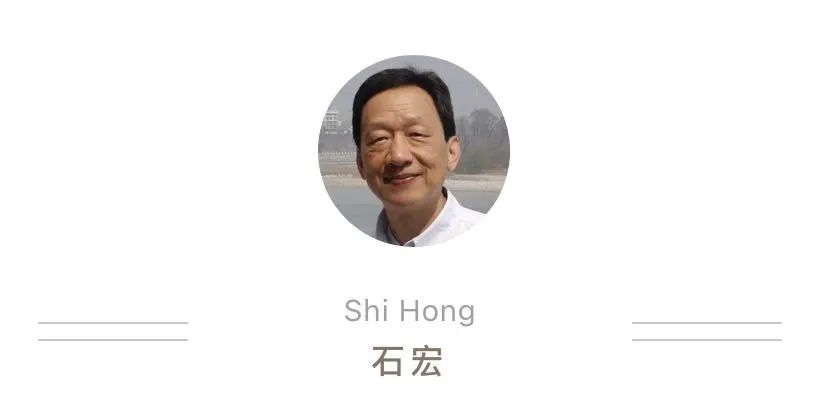 on the second Sunday of each month from November, brother Shi Hong will talk regularly, Spend the time of Himalayan inheritance with you.
There will be different themes or continuous themes every month.
Welcome to spend the time of Himalayan inheritance with brother Shi Hong on the second Sunday of each month.
The theme of this month's 2 / 13 day is to share the newly published new book "Yoga spiritual practice map – 17 classes of swamiveda's teaching of mental method", which is translated by brother Shi Hong.
This book is a collection of swamiveda's speeches all over the world over the years and painstakingly reveals the meditation on meditation, Silence and wisdom in teaching…
◎ lecturer introduction: Vice President and senior teacher of international Himalayan Yoga Association, swamiveda authorized enlightenment teacher, Buddhist and yoga philosophy behind him, sharing classic wisdom in simple terms, like a spring breeze.
◎ online sharing time: 2 / 13, 3 / 13, 4 / 10, 5 / 8, 6 / 12, 7 / 10, 8 / 14 in 2022 ◎ registration form: https://jinshuju.net/f/wDXc7A ◎ zoom online link: https://us02web.zoom.us/j/81305078079?pwd=b3JoejN2TEZNUGRwWm1hQ0ZIUk8rZz09 Conference ID: 81305078079 password: 481326 (video and audio playback are provided) ◎ time: 2:00 to 5:00 p.m.
on February 13, 2022 (Sunday) ◎ cost: Suixi (as always, the speaker will not receive any form of remuneration, and the funds raised will be used for the conference expenses of the association and the support of Indian colleges and heritage teachers.) Suggested amount: the amount varies from ¥ 50,70120 (RMB) per person each time.
You are also welcome to customize the amount ten times, ranging from ¥ 5007001200 (RMB) per person.
You are also welcome to customize the amount.
◎ course consultation: 158-5790-1869 Lin Feng ◎ registration process: ① Suixi code name: Zhang Linfeng, please note "YT + personal name" for payment, and be consistent with the registration form (YT: course code, English abbreviation of yogatalks) ② registration form ③ online connection ④ course playback.