As a yoga lover, do you want a career that is beautiful, cool and profitable for you! As a yoga instructor, do you want to get higher class fees and attract more empty powder during teaching.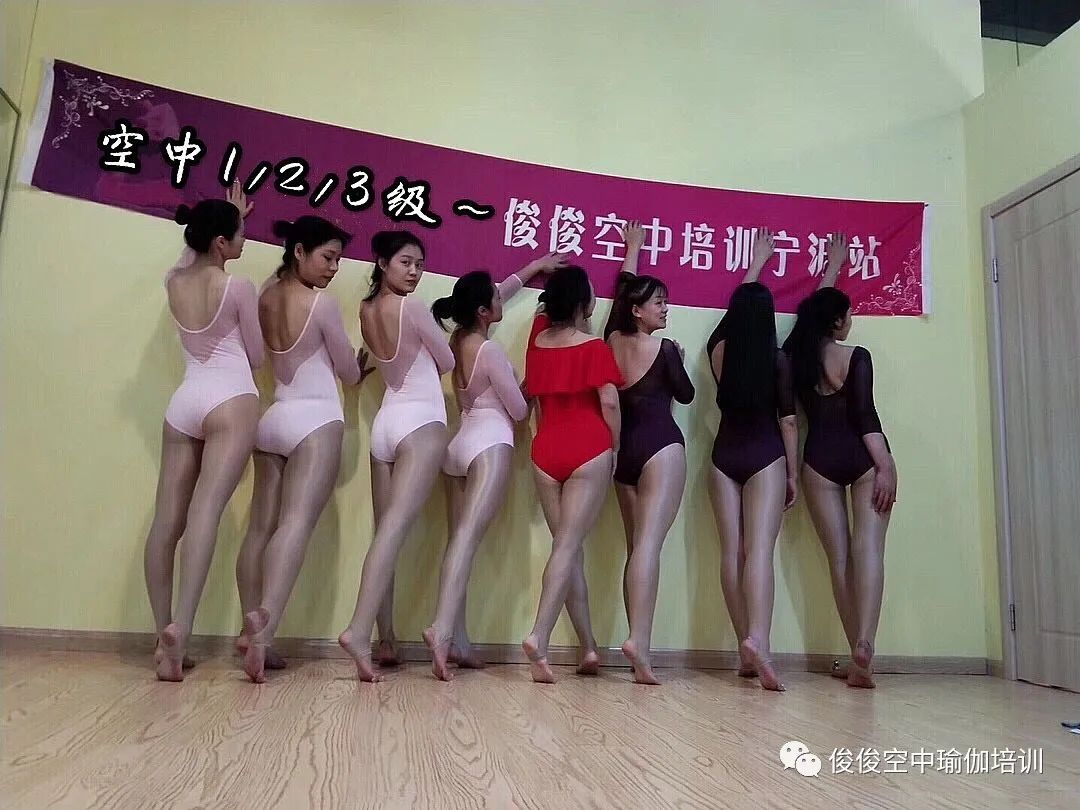 As a yoga owner, do you want to set up more characteristic courses, attract more members, increase more income and have your own style of teaching.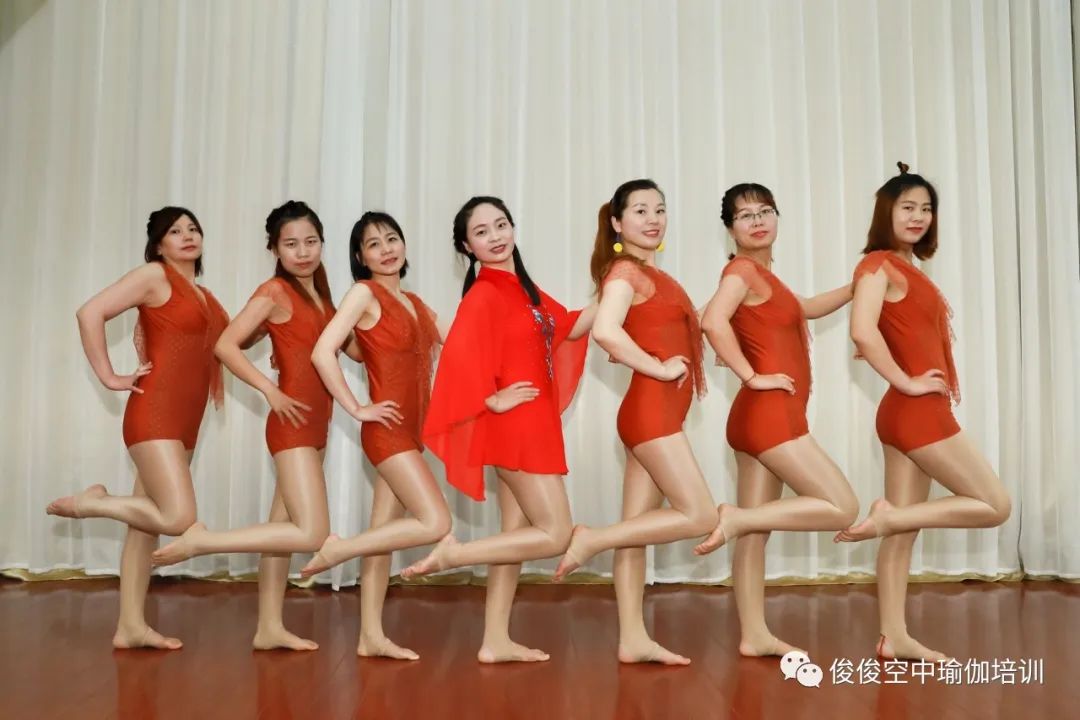 As an old air yoga instructor, do you want to practice more tandem and let yourself fly in the air The content of the course is as follows: introduction of lower body style, air yoga, beginner + intermediate + Advanced + dance Rhyme Series + finished dance, the first day of primary 1 Installation and knotting method of aerial Yoga equipment 2 Height of air Yoga hammock 3 how to control hammock 4 How to practice aerial Yoga correctly and safely 5 Positive position explanation of air Yoga 6 Breathing + warming up method of air Yoga 7 Air Yoga correct muscle activation 8 Five principles of aerial Yoga 9 Seven ways to enter the hammock 10 Air yoga is divided into several points.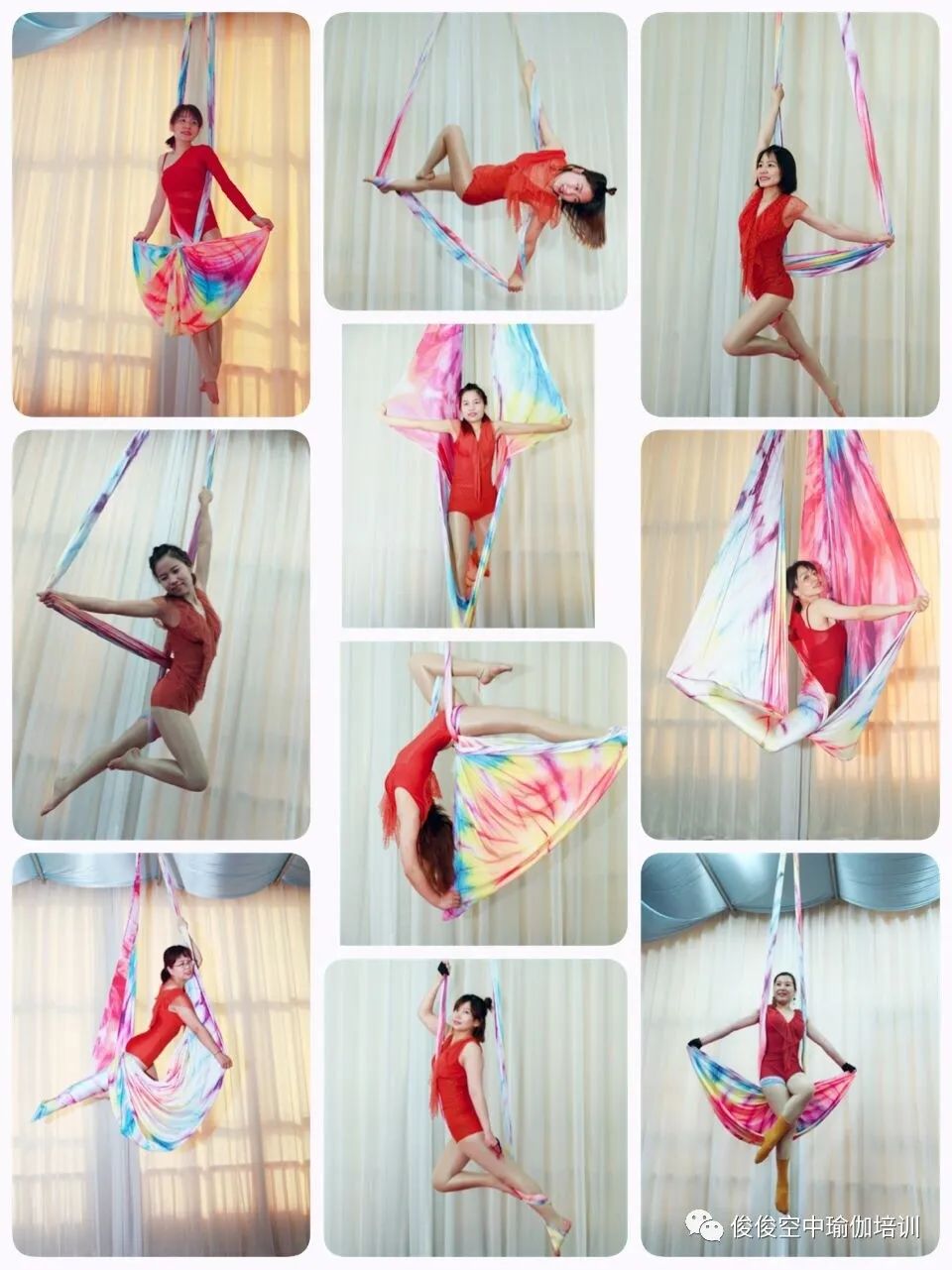 The next day # intermediate 1 Sun worship Yoga warm-up in the air 2 Air yoga training 3 Correct muscle power point of air Yoga 4 Air Yoga latissimus dorsi start 5 How to train the core with hammock 6 Hip muscle starting and training skills 7 Seven basic entry methods of air Yoga 8 How to complete the independence of hammock 9 Air Yoga course arrangement 10 The third day of relaxation and stretching after air yoga class # advanced 1 Pre class warm-up + physical training 2 How to safely enter the deep back bend in upside down practice 3 String position skills of air yoga pose 4: somersault + fall on the fourth day # net red pose 1 Pre class warm-up + physical training 2 Find the right muscle force point 3 Air net red pose decomposition day 5 , cool pose , 1 How to go from single asana to multiple variants on day 6} performance level 1 Multi group series basic explanation 2 Dance rhyme is the expression of music emotion and physical control.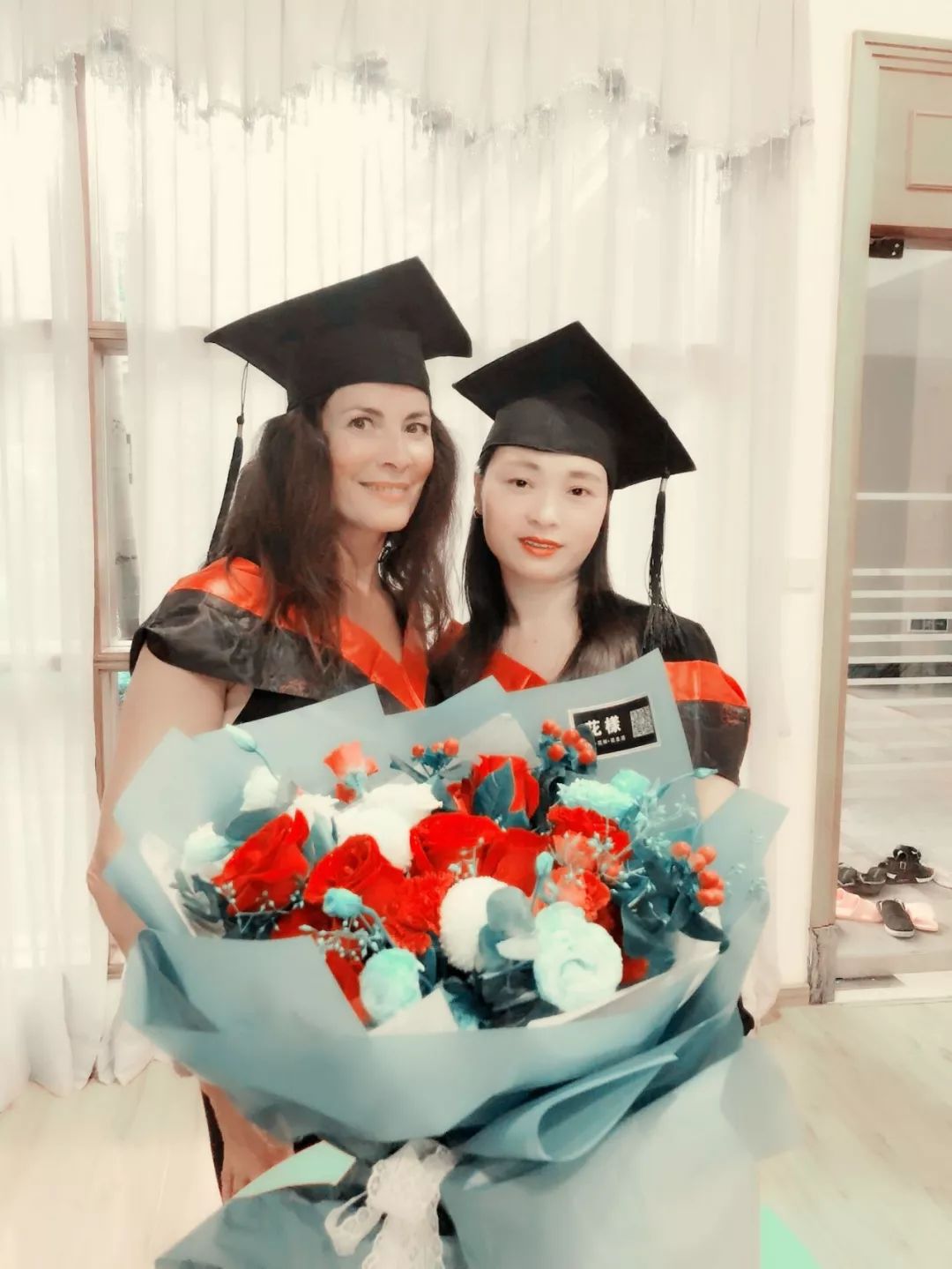 It takes the soul to dance on the seventh day How to apply the finished dance to the member class 2 Teach you how to arrange your own finished dance.
In 2021, the organizer of the first air dance competition in Zhejiang Province, CCTV famous host Zhu Xun took a group photo with teacher Junjun.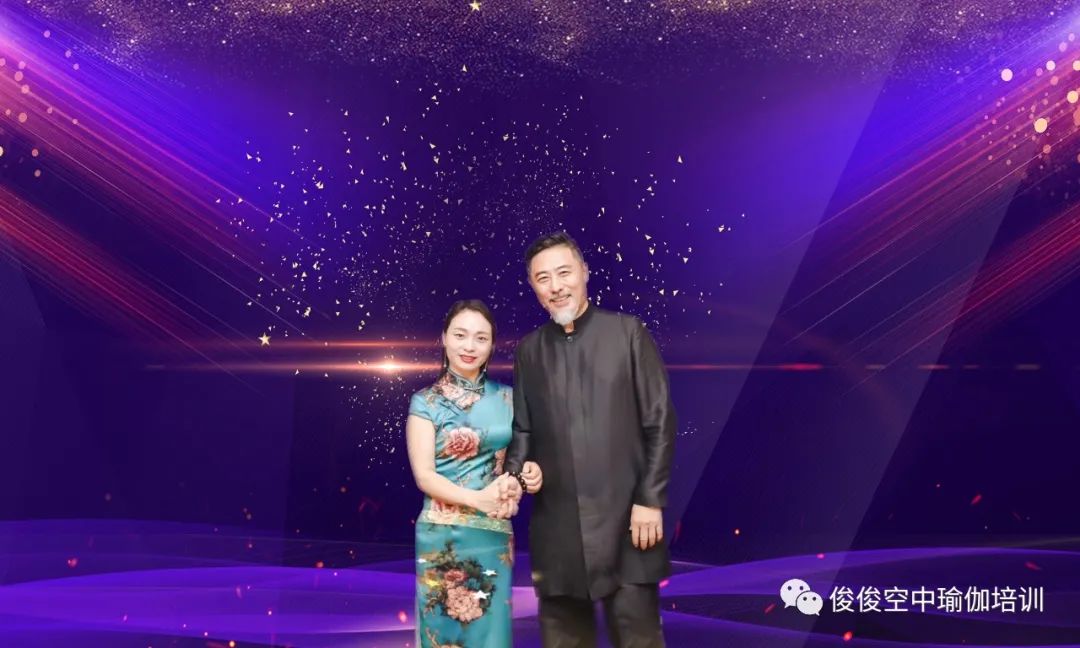 Teacher Junjun took a group photo with famous actor Lu Yong.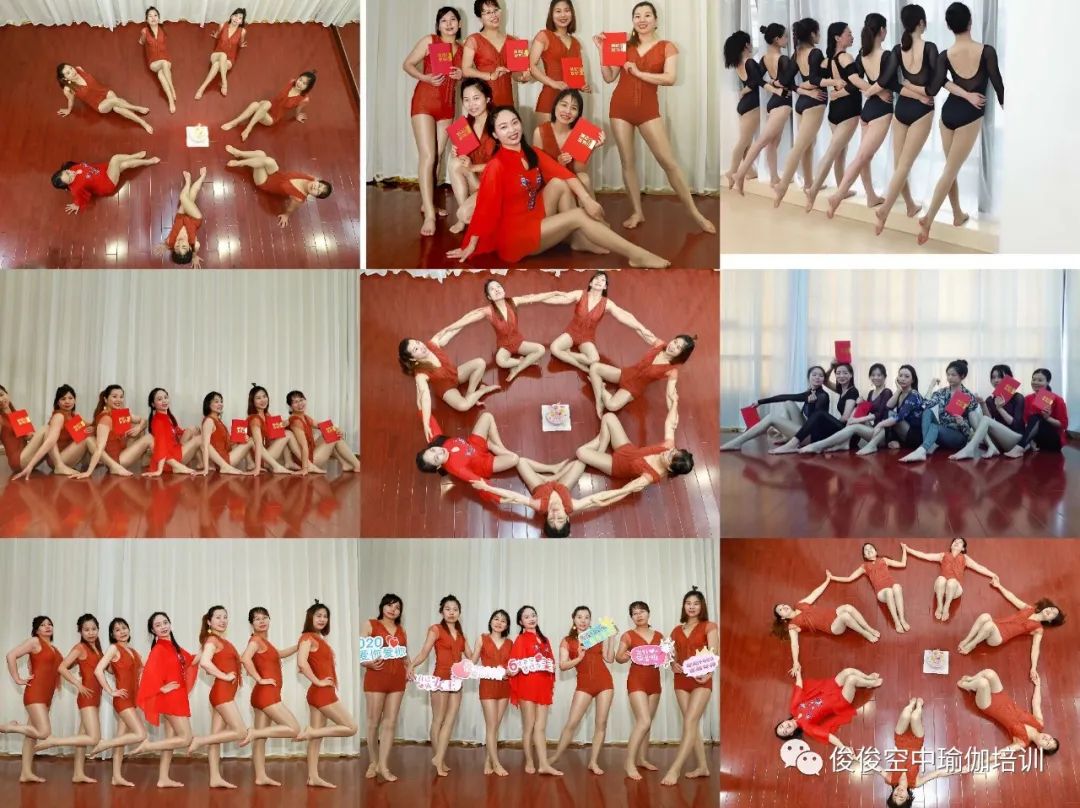 Judge Junjun of the international air dance art star competition took a group photo with famous actor Li Nan.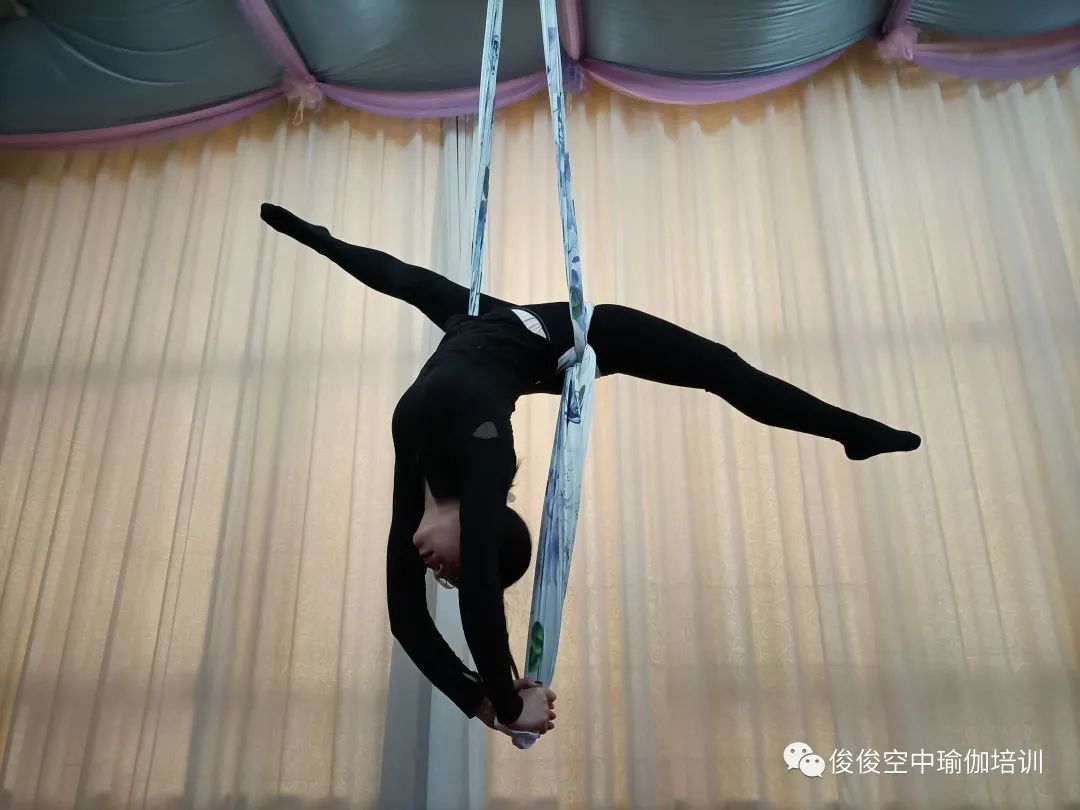 Teacher Junjun took a group photo with ancient costume drama zongfengyan male god.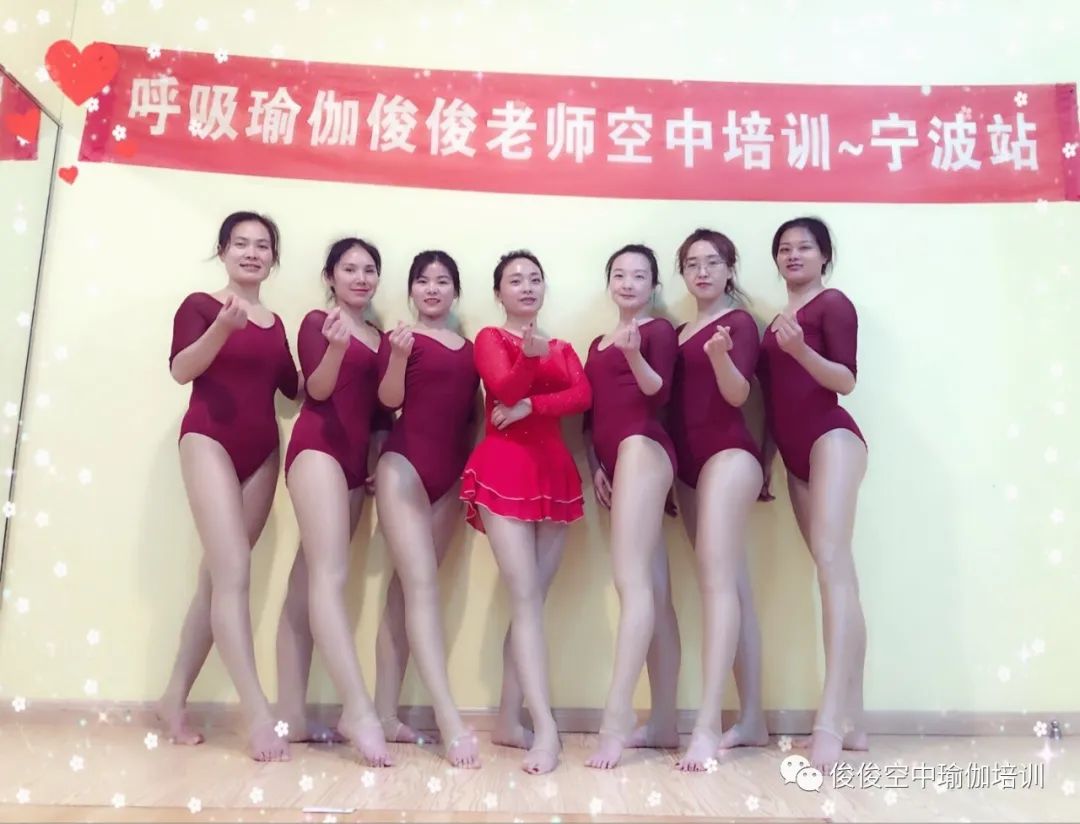 Teacher Junjun took a group photo with famous actor Yang Mingna Teacher Ying Junjun participated in Zhejiang International Film and television recording.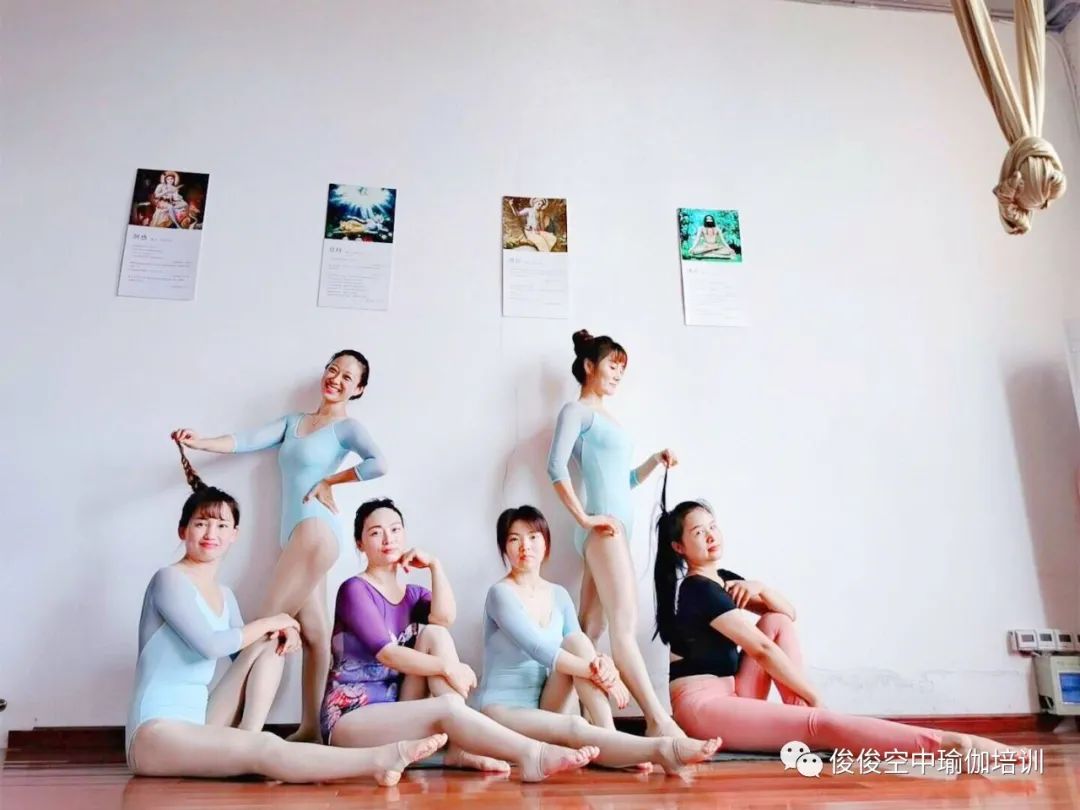 Teacher Jun Jun took a group photo with her teacher, Patricia, the founder of bodyfly.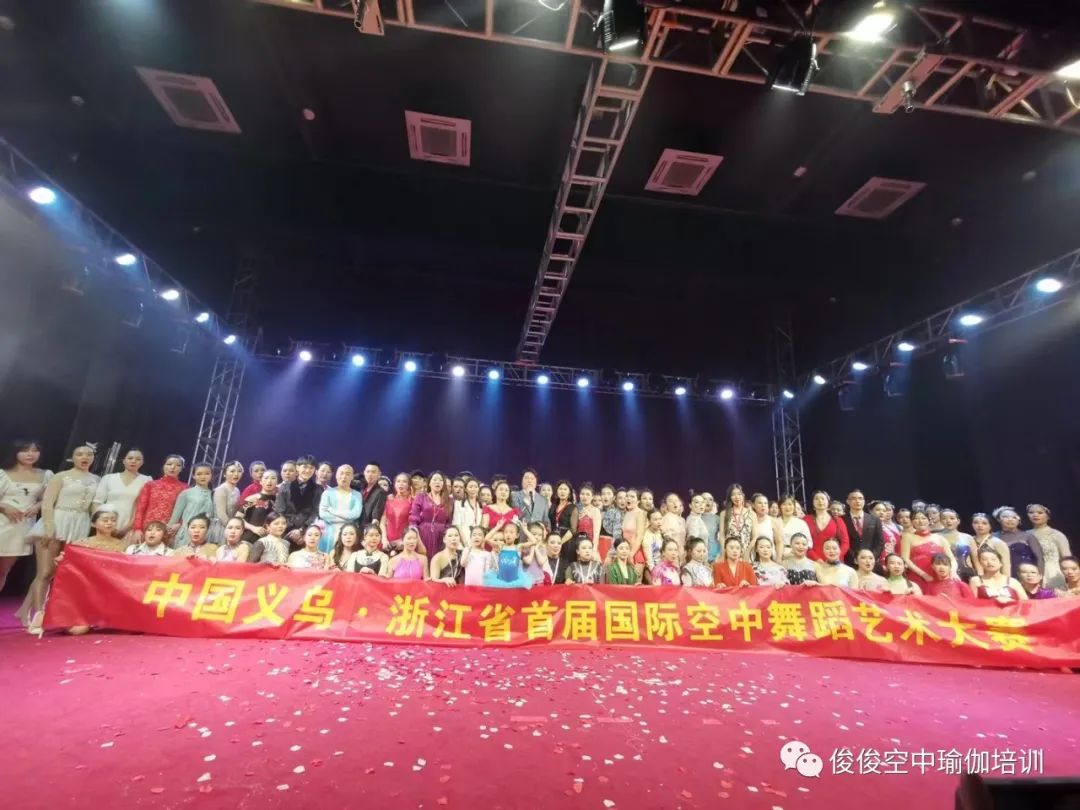 Teacher Jun Jun introduced her work and study experience: in 2008, she contacted hatha yoga, went to Thailand for further study, participated in the shaping and fat burning Yoga Course, senior air Yoga physiotherapist, national etiquette trainer, certified tutor of China Yoga Alliance, and participated in the high-altitude acrobatics of Yan family class The founder of yoga, a senior air training tutor, won the gold award of Zhejiang Yiwu TV talent competition, won the award of excellent instructor and excellent actor, recorded International Film and television programs in Zhejiang Province, recorded variety programs in Shandong Province, and invited the judges to participate in the first air dance art workshop of foreign famous teachers for many times to play Kangxi's Micro clothes She has joined the silk and satin course of Yanjia class, the certified tutor of Hong Kong Single Point air dance, participated in the air dance of Thai teacher Scott, Patricia, the personal disciple of bodyfly, the founder of air yoga, level 1 / 2 / 3 International Certified tutor, CCTV CCTV3 air dance performance, guest student style Start time: early + medium + high + cool style (5 days) class time: 9:00 a.m.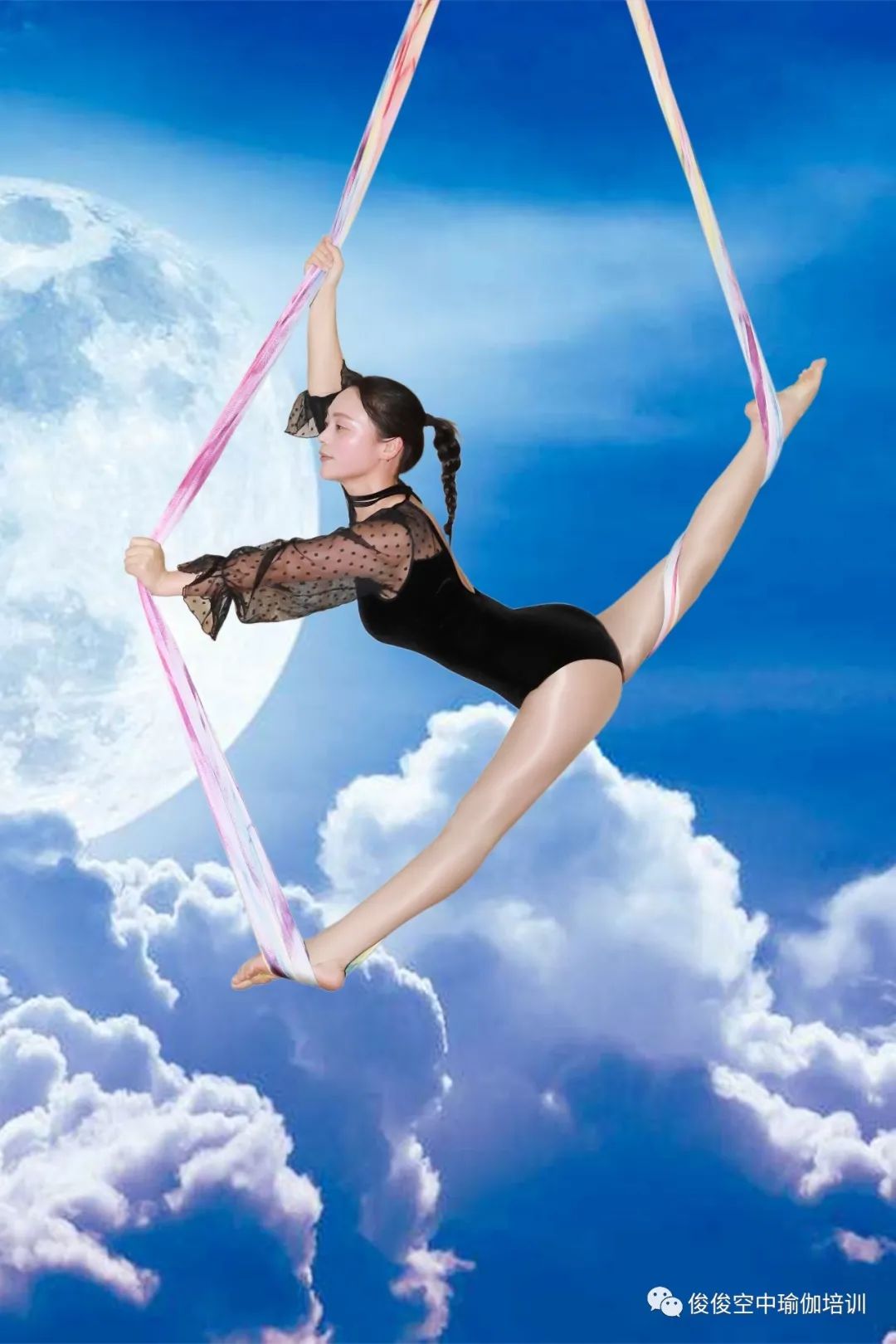 – 12:00 p.m.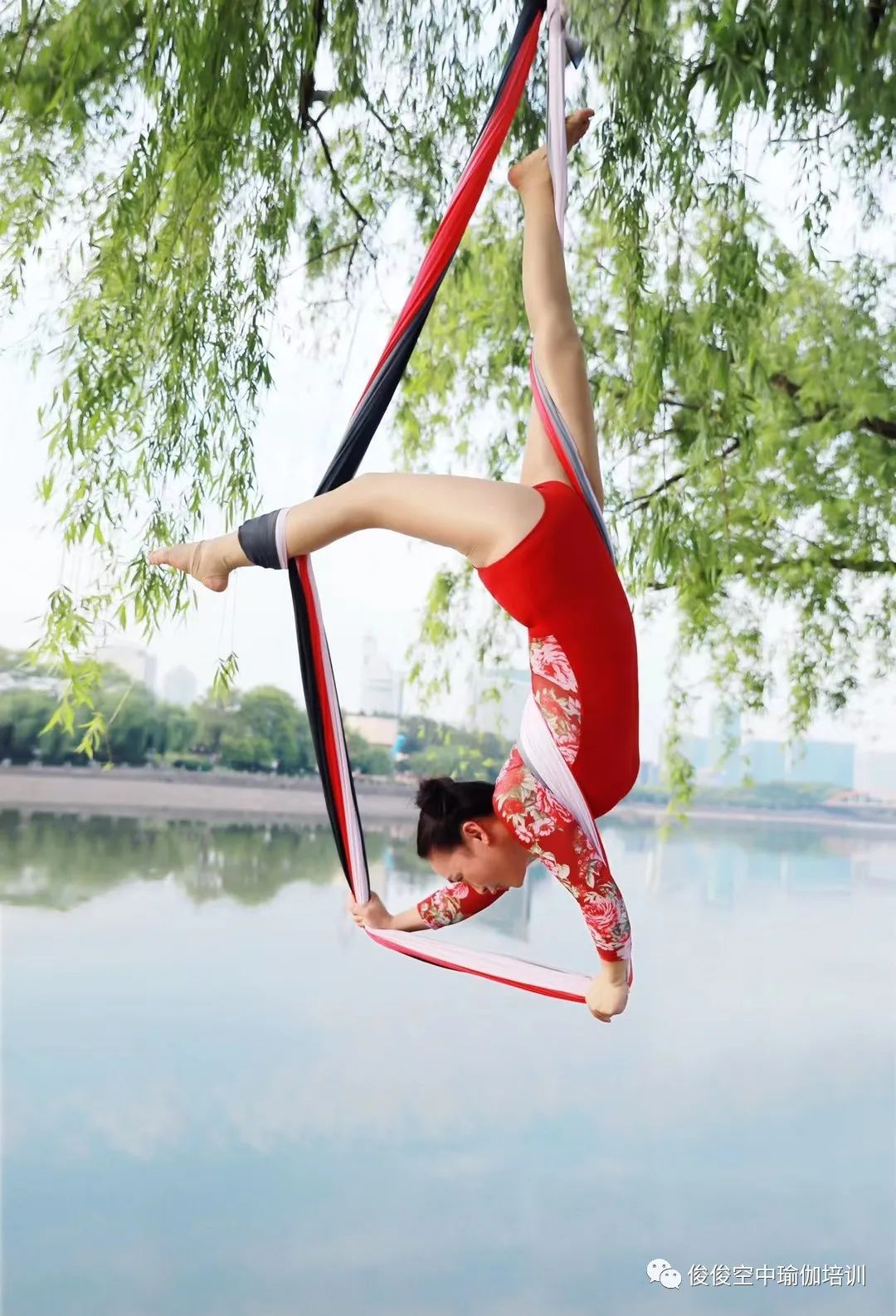 from February 24 to 28, air dance Rhyme Series (1 finished dance in 2 days) class time: 9:00 a.m.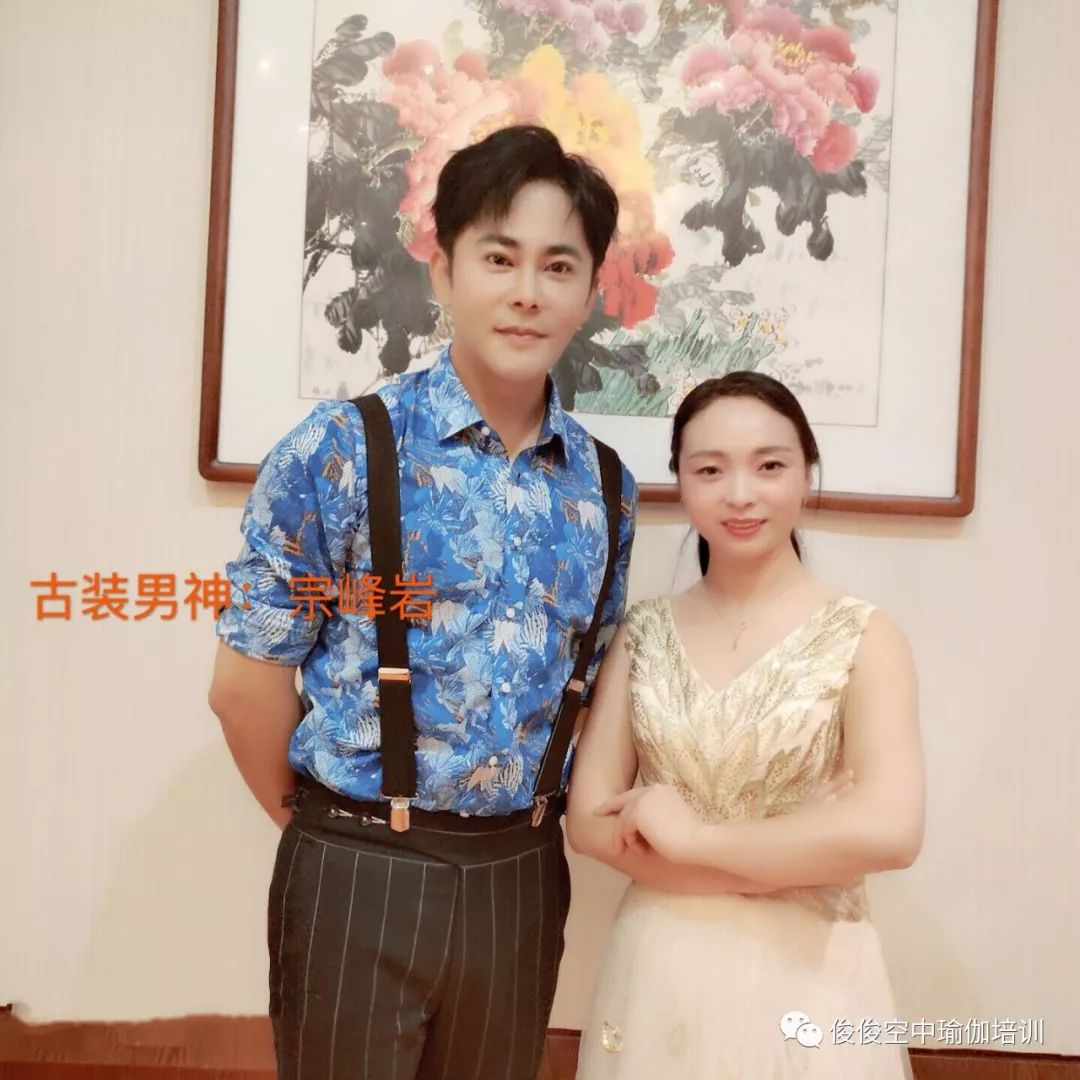 – 12:00 p.m.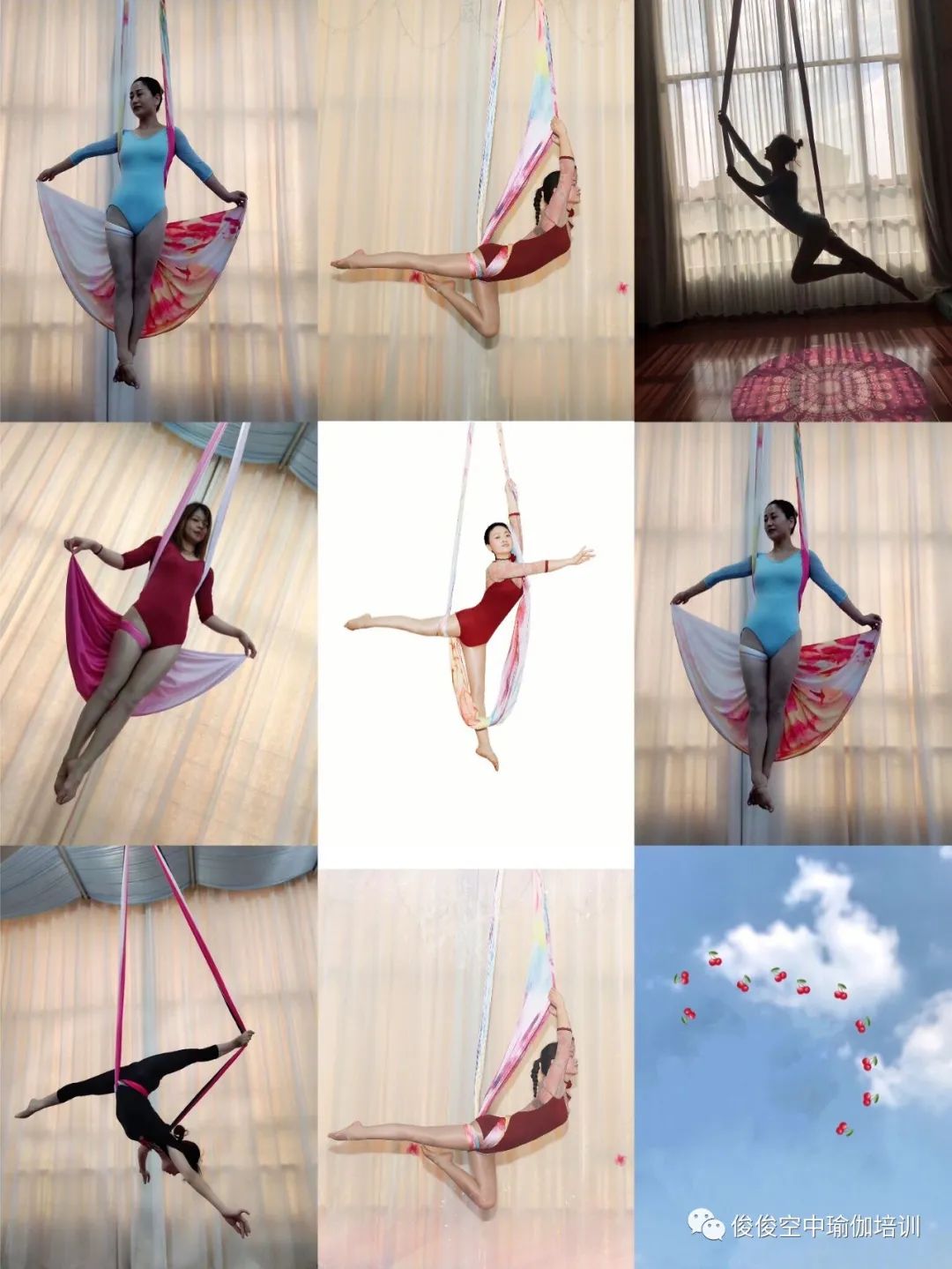 from March 1 to 2, 14:00-16:00 p.m.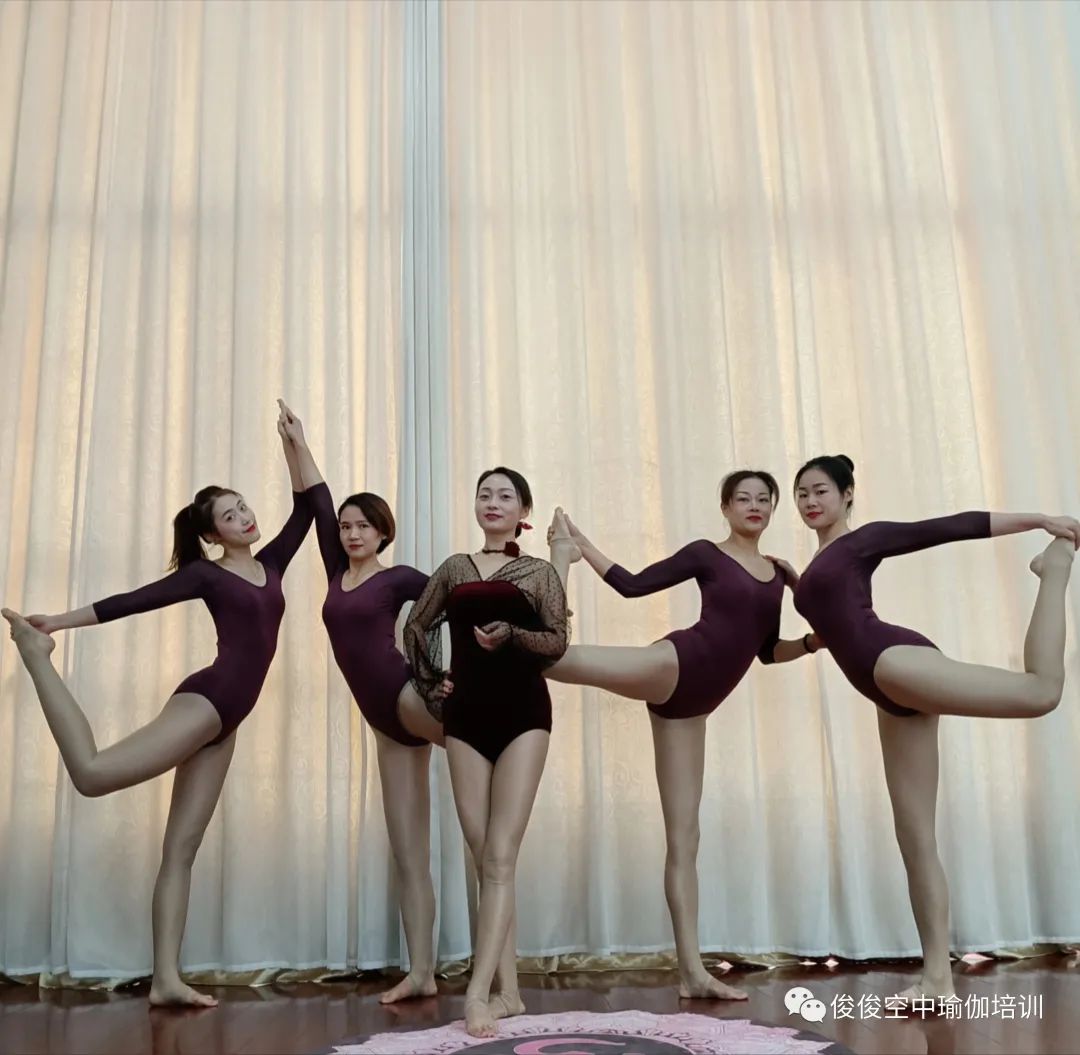 training cost: early + medium + high + cool style + high difficulty (5 days) standard price: 6200 discount price: 3980 air dance rhyme (1 finished dance in 2 days) Standard price: 3800 yuan; preferential price: 2980 yuan; course continuous report: 6280; 7-day course benefits, Free retraining once in half a year + Silk and satin experience course , including air training materials , passing the assessment and issuing a certificate 5-day training about retraining is as follows: the cost of 5-day retraining is unified as follows: 50% of the current registration fee, 25% of the retraining students with one freshman, and free retraining for two freshmen.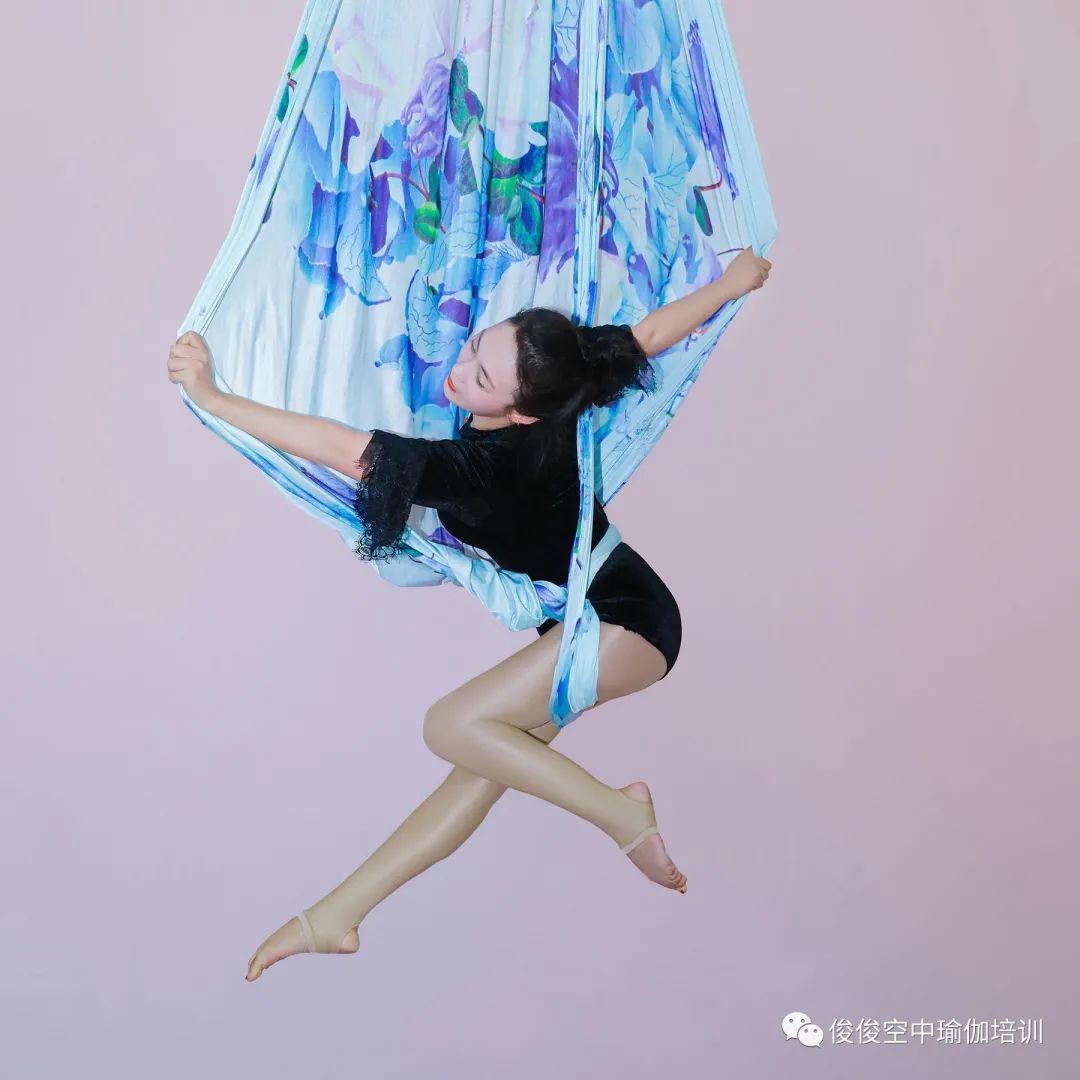 Only 68 high-quality system training courses are collected for the first time, and links are sent to a circle of friends for one week, Send a set of air Yoga conjoined clothes.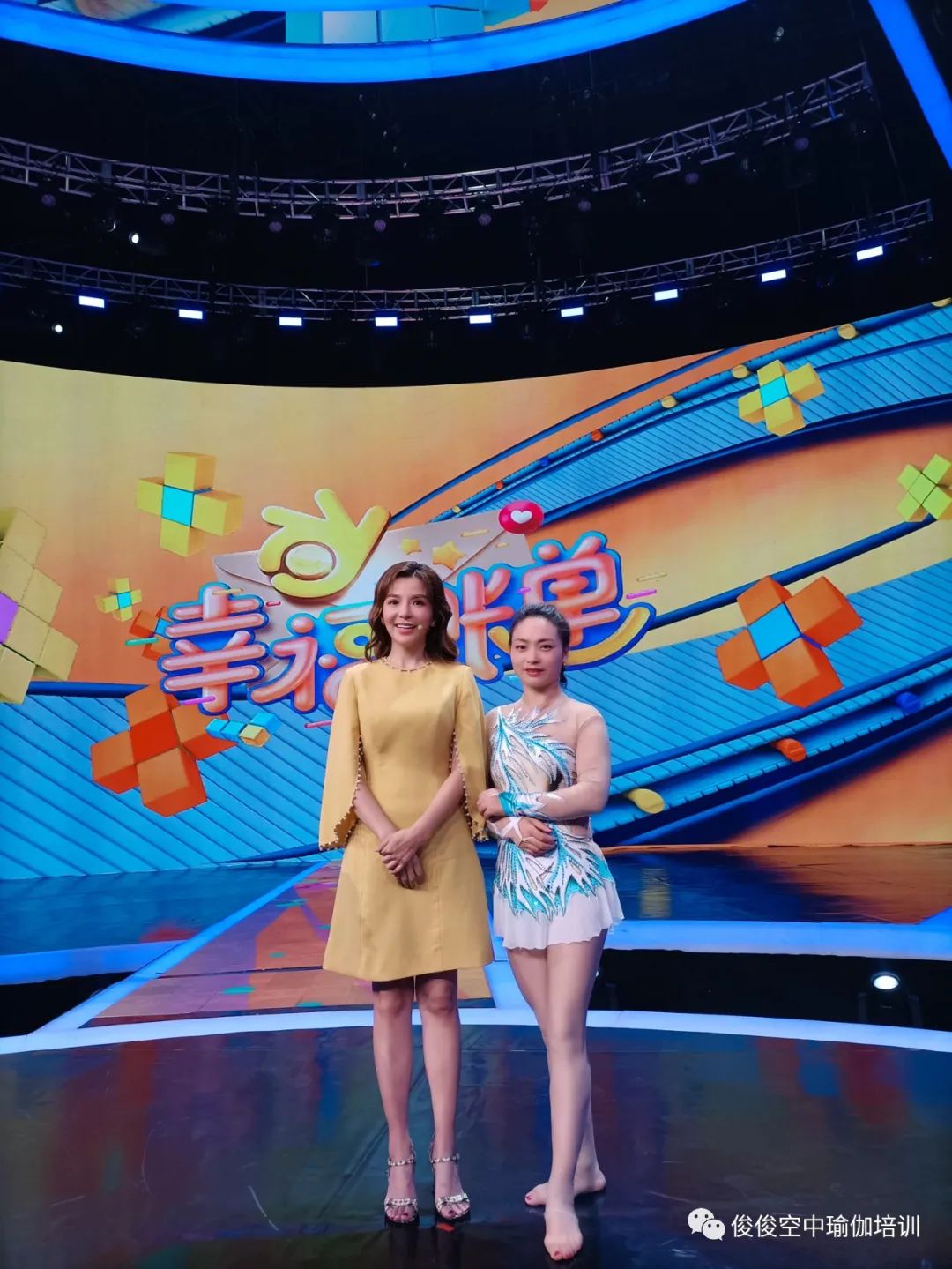 Warm tips: choose training tips: it depends on whether the students' posture is beautiful or not, because the students' results are the most real.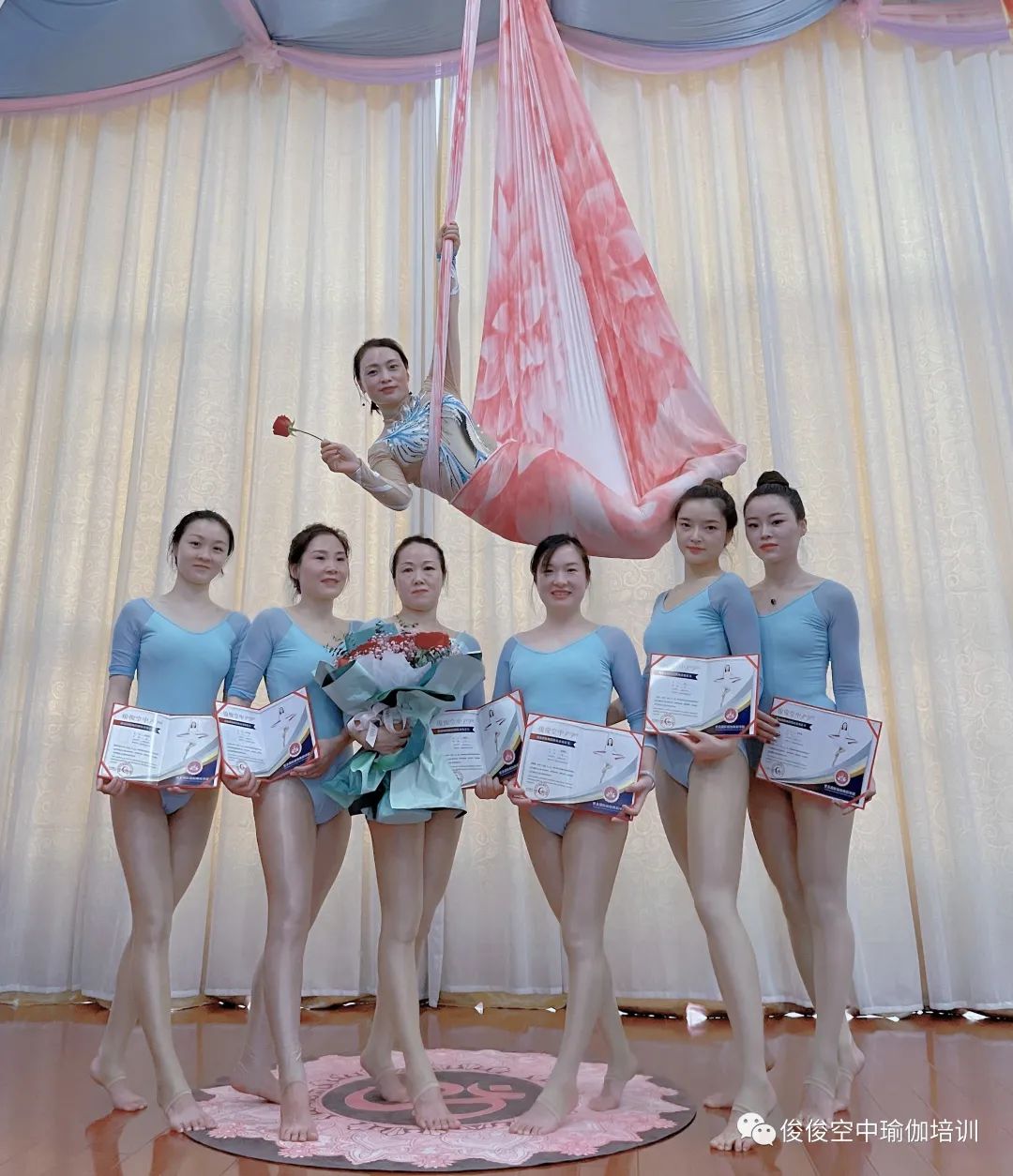 Now there are many air Yoga coaches.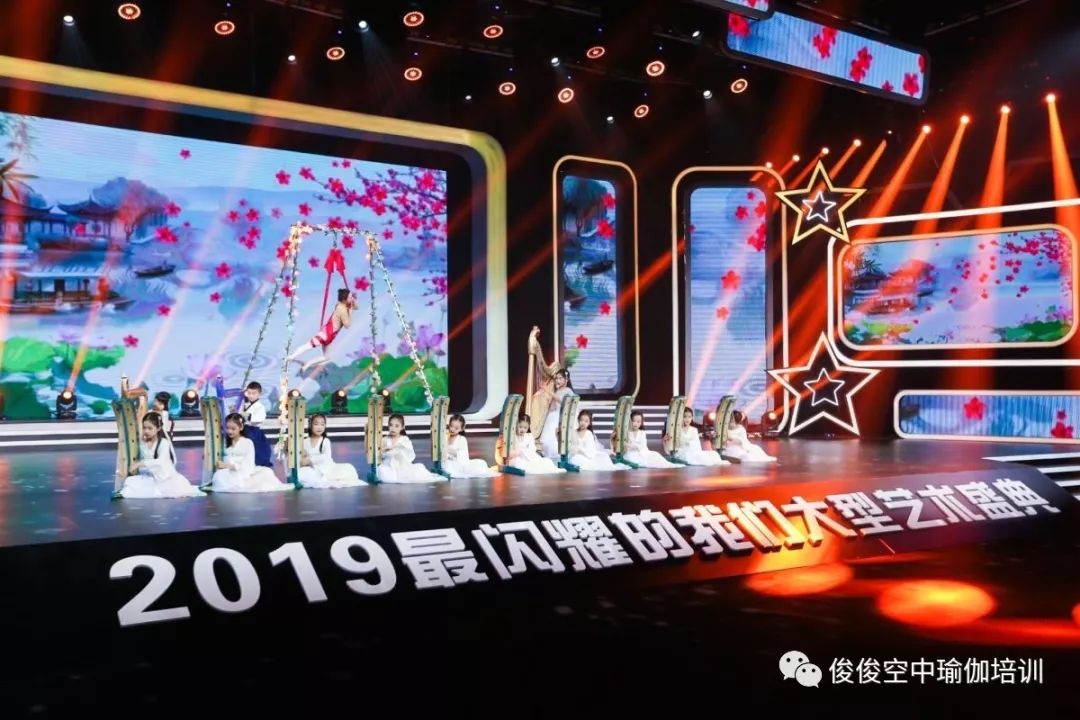 When you don't choose the right one, you can only stay in place.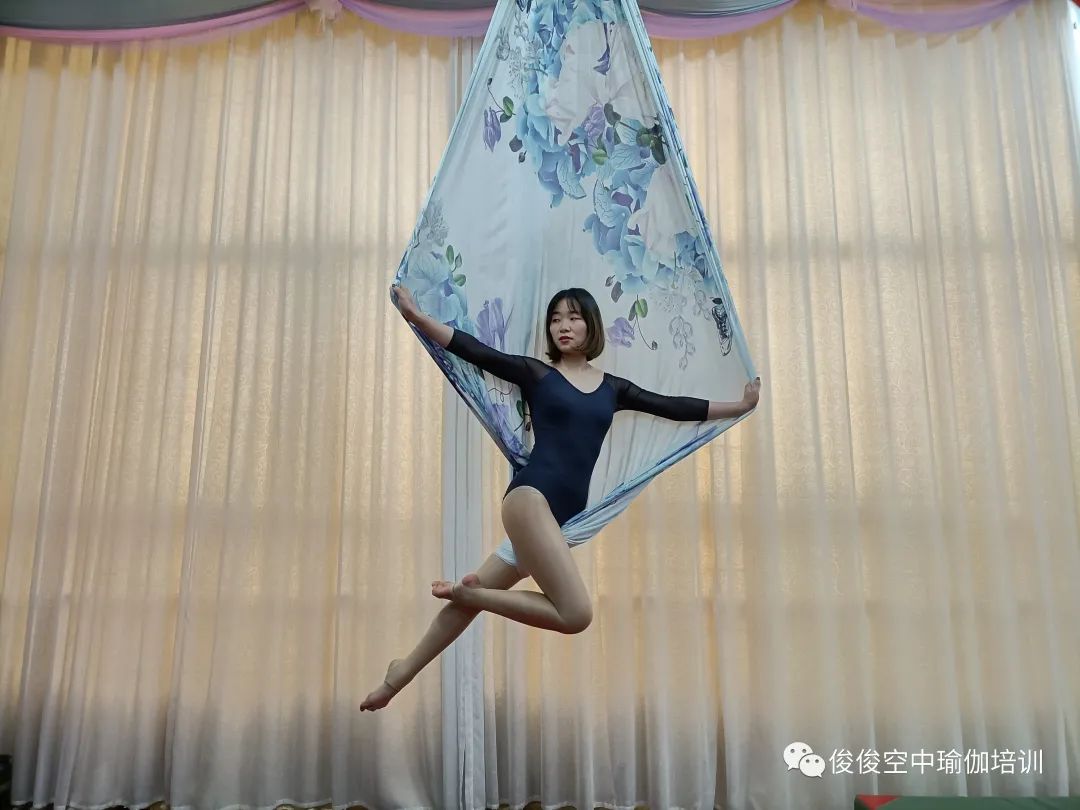 Originally, I could break through myself in a few days, but I didn't break through in a few years.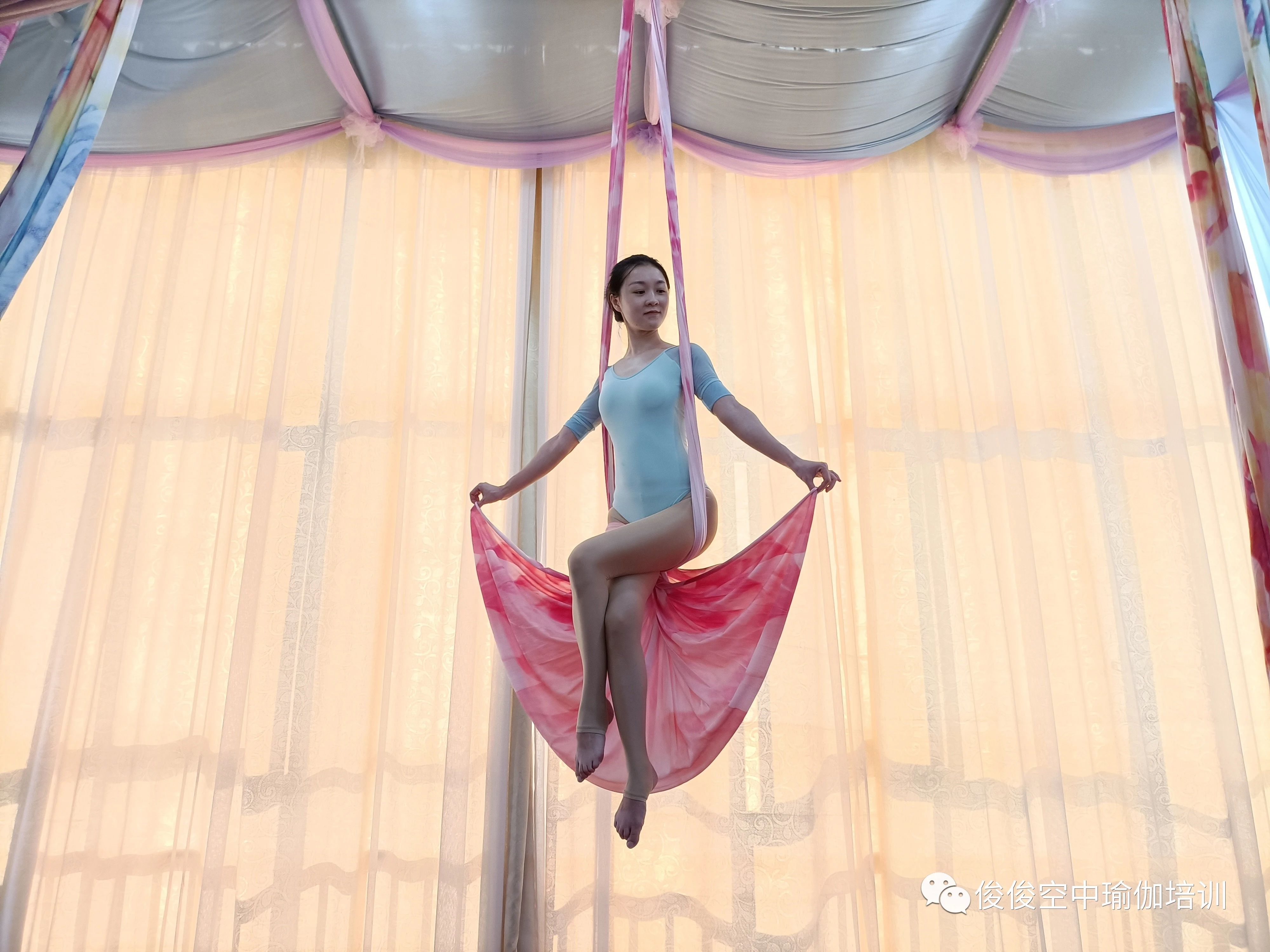 1: I didn't negotiate the price, didn't accept oral registration, paid a deposit of 1000 yuan, and made up the balance one week before the class began..