Anyway, I can't go far this summer.

I might as well strike while the iron is hot and hold a reading party on the outline of the history of yoga! Key points: 1.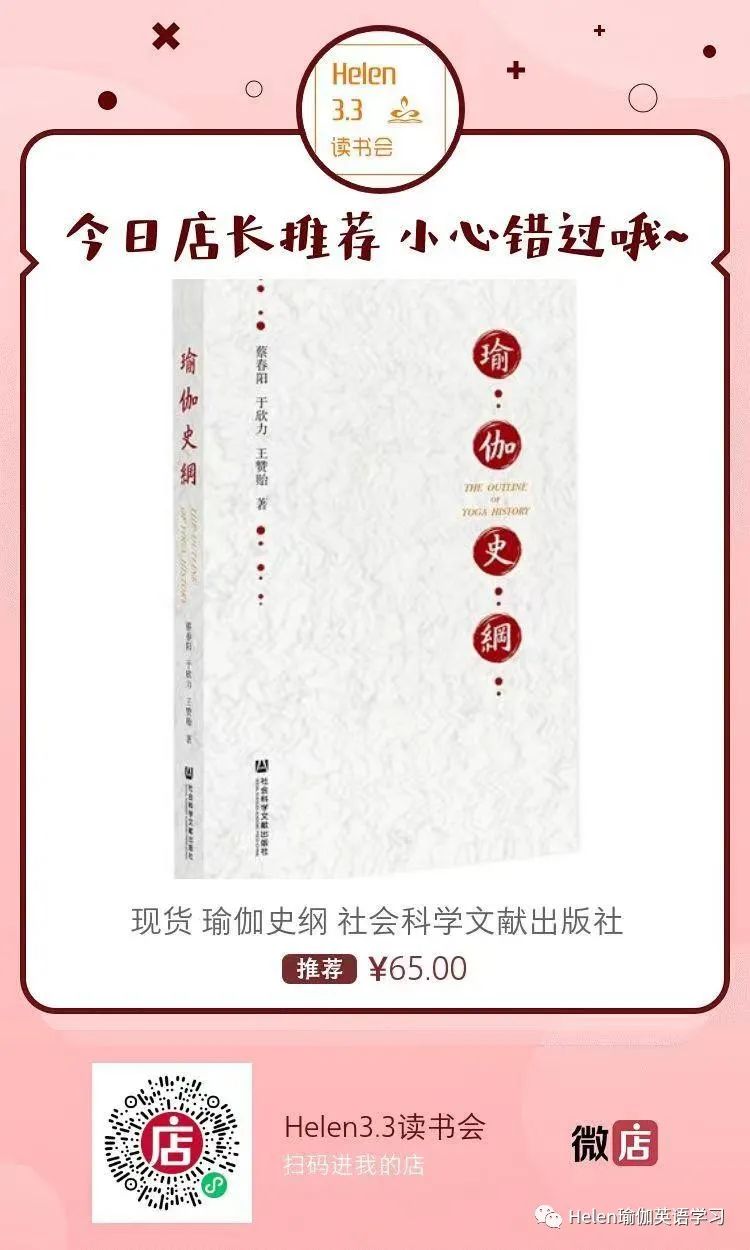 This time I finished reading this book in two months.
2.
Guide and read every other day.
3.
Helen will cross the book of yoga during her teaching.
These are the two best books on the history of yoga in China.
4.
Two months to ensure that you have a complete and clear understanding of the history of yoga.
Sign up for a private letter Helen, buy a Book.